An old and sick dog takes her the last walk in the fresh air on a mobile bed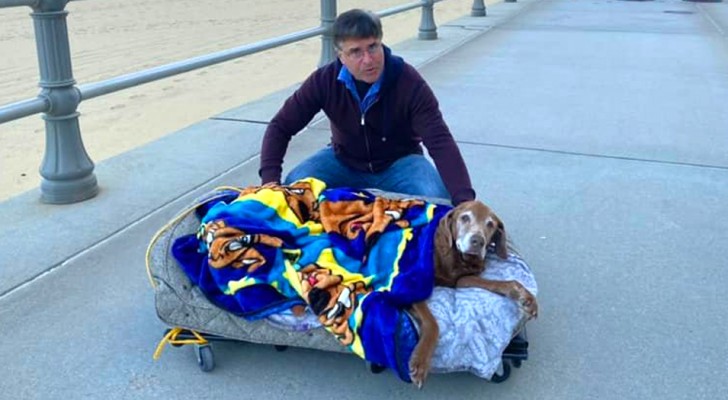 Advertisement
The bond that is established between a dog and its owners can be truly incredible - we can hardly explain it with simple words, but we can tell you a story that will surely melt your heart. The photo of a man, Tom Antonino, and his elderly dog, Cocoa, lying on a cot with wheels on the waterfront, went around the world collecting positive and appreciative reactions. The man was taking his dog for a walk, one of her last outings in the fresh air before she was gone forever. It's always hard for dog owners to say goodbye to their pet, but for sure Tom and his wife Lauren have given Cocoa the best life a dog could ever want.
via Facebook / Carrie Copenhaver
Advertisement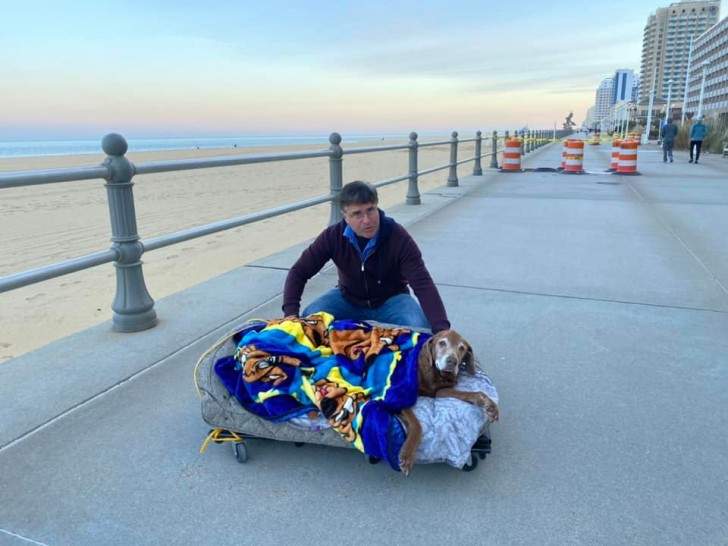 Cocoa has always been a lively and dynamic little dog, but in the last years of her life, all the verve had died down. Elderly and sick, after 16 years of unconditional and mutual love for her "human parents", Cocoa let herself go. However, not before, having taken a last vacation with Tom and Lauren. Cocoa's two owners created a small transportable bed, to be pulled on a leash, on which to take Cocoa for walks. Unfortunately, the dog had serious mobility problems and, as a result, she was forced to lie down instead of walking. Thanks to this ingenious means of transport, however, she was able to enjoy the last few walks in the fresh air.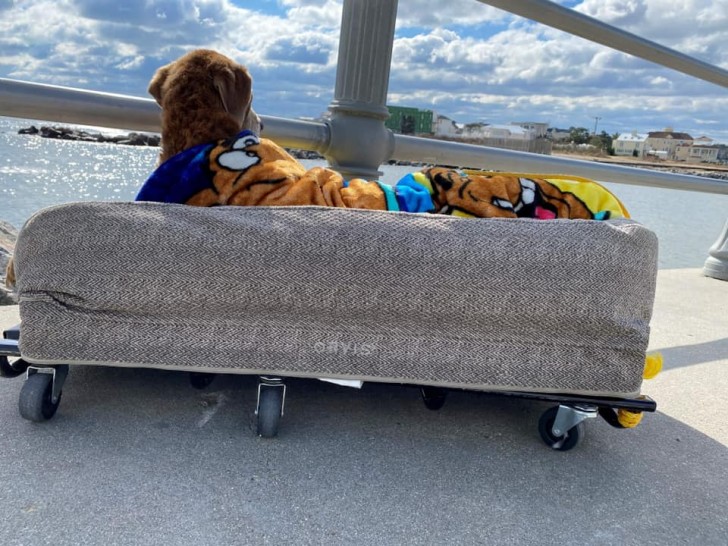 One day when Tom was taking a walk in Cocoa at the boardwalk on Virginia Beach, Georgia, a woman named Carrie stopped to watch the scene. Excited and, perhaps, a little touched by the man's gesture towards her dog, Carrie asked Tom if she could take take a picture of her. Tom agreed and, although he didn't use Facebook or other social networks, he also agreed to have the photo published on the woman's Facebook profile. He certainly didn't expect the photo to go viral and hundreds of users to contact him to offer condolences. Tom, in fact, learned about it from his brother-in-law, who handed the photo over and asked him: "But is that you?".
Advertisement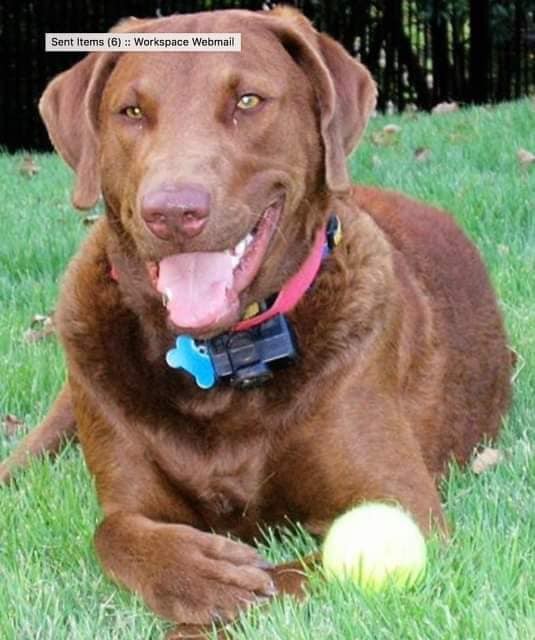 "The bond we have with our pets is strong, which is why the photo impressed so many people," commented Tom.
How many of you would do such a thing for their dog?