A child adopts a sick dog and sells his skateboard to pay for its treatment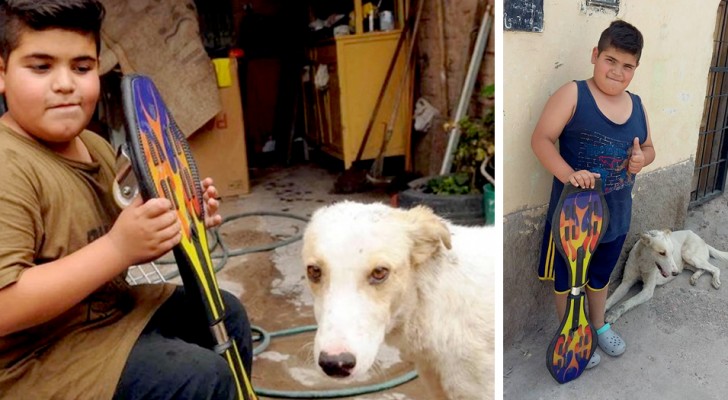 Advertisement
Some of us are lucky enough to adopt a four-legged friend as our child, and it's wonderful to face the different stages of life together, creating unforgettable memories. Only those who have animals can understand the special harmony that is created: woe to those who touch them, it's as if we become one with them, we are happy when they are happy and we feel sick when they are sick. For our pets, we are the whole world, so it is our duty to take care of them, whatever our age, also because they cannot survive without our care. A living example of this is Mauco, an Argentine child who was willing to sacrifice his most precious possession to save his little dog's life.
via The Dodo
Advertisement
A special meeting
Mauco is a 9-year-old boy who lives with his mother in Mendoza, Argentina. One day, during one of his usual walks around the city, he came across a dejected looking stray dog, injured and abandoned in the middle of the road. Unable to leave him in those conditions, Mauco decided to adopt him, took him home and called him Rocko.
During the first visit to the vet, the boy received unsettling news: Rocko had a broken leg and his health would deteriorate more and more. Unfortunately, the dog had to undergo very expensive therapy, the amount requested amounted to well over 300 dollars; an expense that Mauco's mother could not afford due to her fragile financial situation.
Without losing heart, Mauco had a little idea that, if he had been successful, he would have allowed him to have the money to treat his new dog: he decided to sell his beloved skateboard through an ad on Facebook, placing all his trust in the people who would read it; these are his words: "Hi, I'm Mauco, Laura's son. My mom lent me her profile because I don't have one. Look at this poor puppy I found on the street, he's sick and has a broken leg. We fed him and bathed him, but he needs medicine. I take him to the vet on my skateboard. If anyone is interested in buying my skateboard, he can leave his number here, and my mother will call him. Thanks, Mauco". Although the skateboard was his favorite toy, Mauco had no problem putting it up for sale to save the life of his dear Rocko.
Advertisement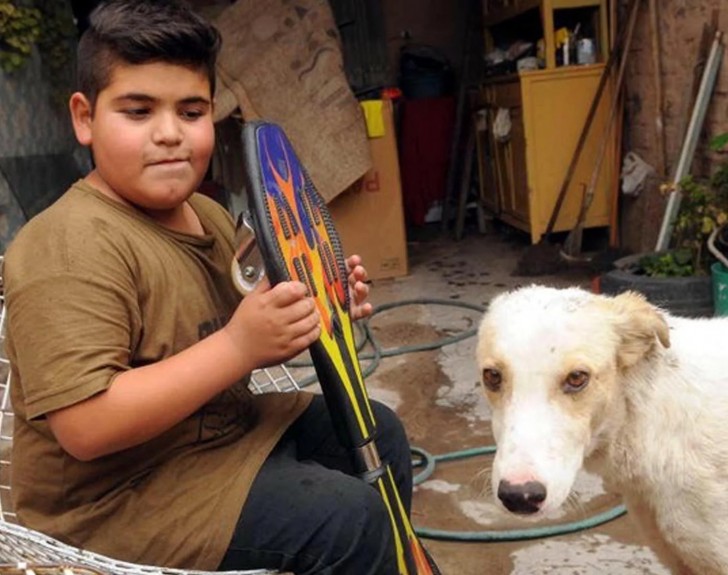 Although the post went viral thanks to the thousands of shares, at first it seemed that no one wanted to buy Mauco's skateboard, until, a woman named Ruperta, offered to pay for all the medicines necessary for Rocko's therapy, so that Mauco wouldn't have to give up neither his beloved skateboard, nor his new friend.
Thinking about it, Mauco is a rare gem: a child who would give up his most treasured toy in exchange for the life of a living being is not to be underestimated.
What do you think of this noble gesture?