He brought his sick dog for one last hike in a wheelbarrow before saying goodbye forever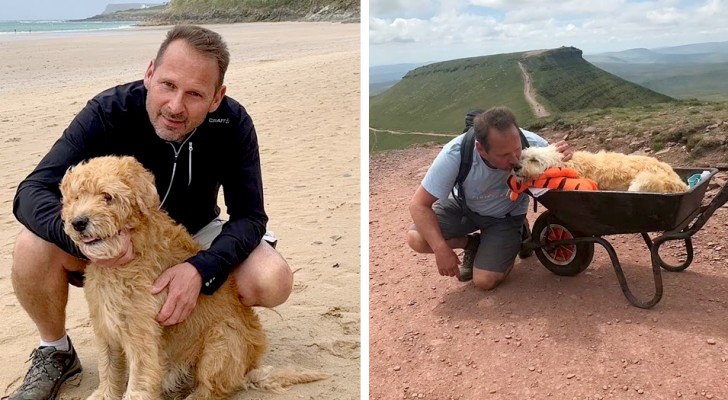 Advertisement
If you have one or more pets at home, you know perfectly well that they must be considered to all intents and purposes as genuine  members of your family unit. It doesn't matter that they don't have the gift of speech, our four-legged friends have a gift of their own to be able to communicate many feelings and emotions to human beings: from joy to sadness, to fear and unconditional affection towards their master. Living with a cat or a dog means having the experience of pure love, so when our furry friends pass away it is as if we lose a person who was dear to us ...
via Daily Mail UK
Advertisement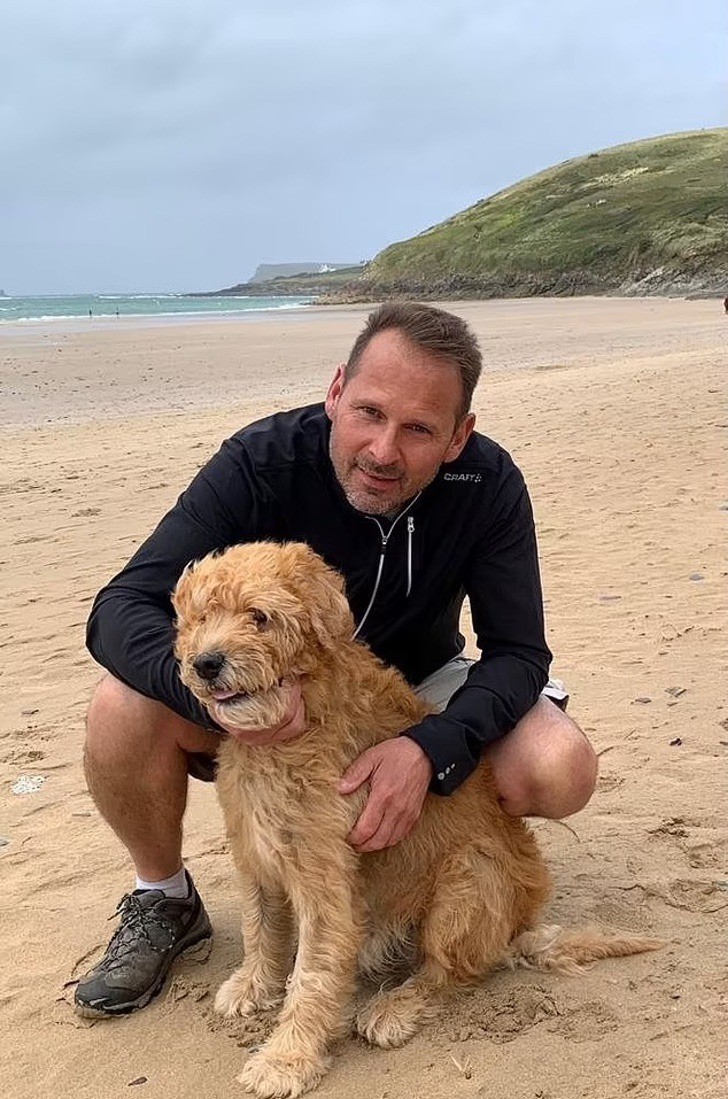 Meet Carlos Fresco, a man who lives in London and who for ten years of his life spent all his days with his beloved Monty, a Labrador who unfortunately fell ill with leukemia; together with his favorite human he loved to walk and climb among the most inaccessible and spectacular mountains in the whole of the United Kingdom, but the disease that was advancing made him weaker and weaker, more and more tired ...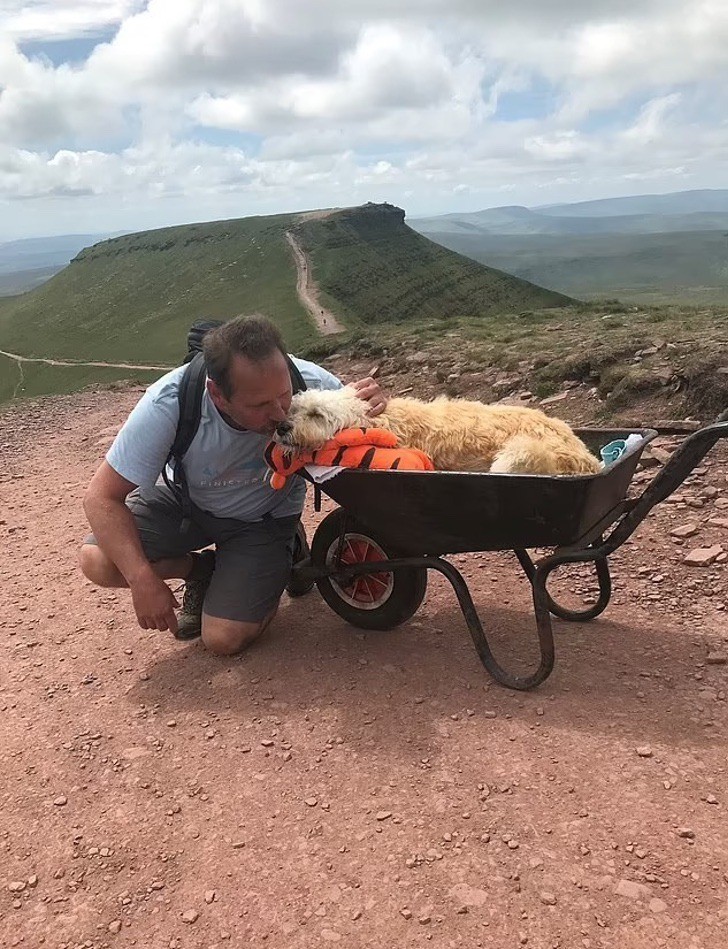 Carlos realized that his dog Monty didn't have a lot of time to live and that perhaps he would no longer be able to climb mountains and follow paths immersed in British Nature together with his owner who is passionate about trekking, so Carlos Fresco had an idea as brilliant as it is moving; he would take his favorite Labrador one last time on a hike to one of the unspoiled places they loved most: the Fan and Pen mountains, in Wales, and even though Monty could no longer move as smoothly as he used to, Carlos had really thought of everything. And so he transported him to the Welsh mountains in a wheelbarrow!
Advertisement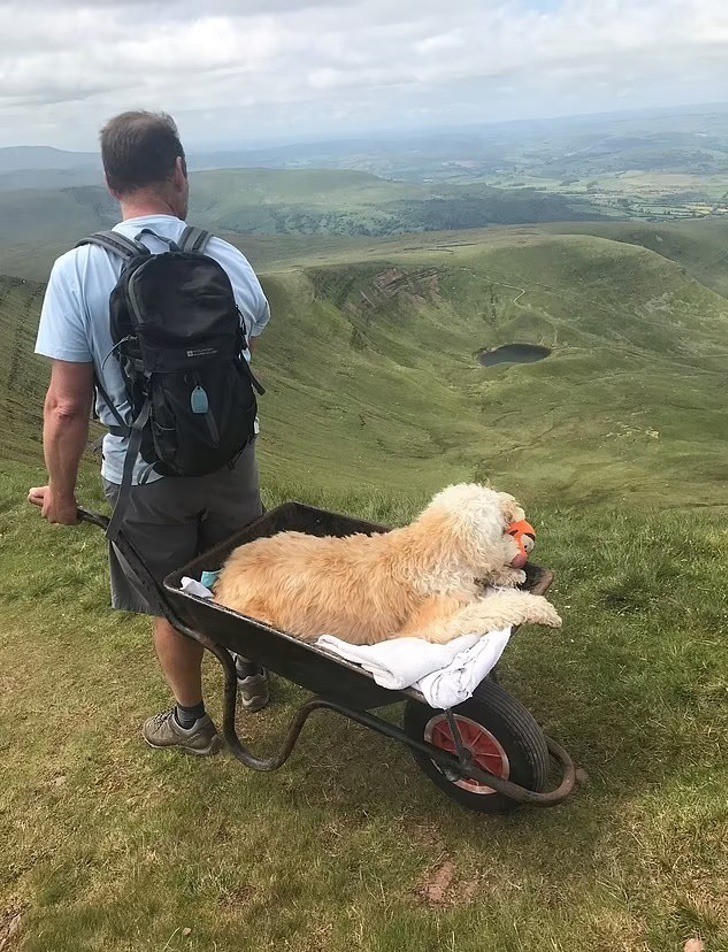 All the visitors and hikers who had crossed paths with Carlos and Monty that day were visibly intrigued and moved by their story: "The people on those hills were very kind, but they were also saddened by the deterioration in Monty's condition. In fact, several strangers asked me if they could help me push Monty on his last adventure; many of them shed tears, because we all love our little four-legged friends ...", said Carlos.
On June 21, 2021, a few days after that exciting final excursion, Monty fell asleep forever at the foot of Carlos's bed, leaving his favorite human with a sea of beautiful memories and love from the ten years they had lived together.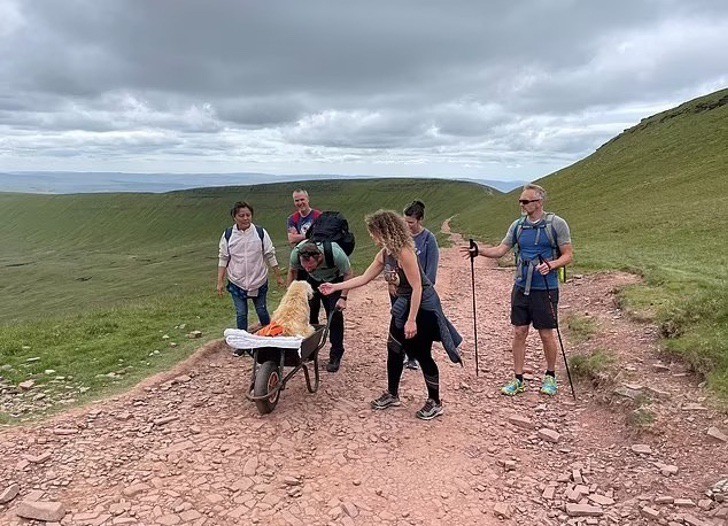 We are sure that the spirit of this beautiful Labrador will always be with his owner, who will never really feel alone when he returns to go on his favorite excursions in the company of Monty's memory.
What a moving story!