A teacher holds the son of a young student in his arms to allow her to better follow the lesson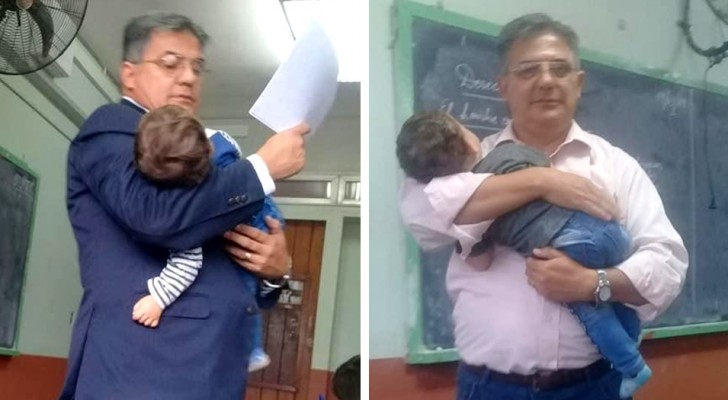 Advertisement
There are teachers who seem to have a particular vocation for teaching and for the transmission of knowledge. A good teacher is not only the one who proves to be cultured and skilled in his profession, but also the one who shows great empathy and humanity. The photos of Julio Cruz, an Argentine professor who is very attentive to the needs of his class, have been around the world for this very reason: the man holds a sleeping child in his arms, while he continues to teach. The boy is the son of one of his young students who, right at that moment, are listening carefully to his words. The gesture by Professor Cruz allows his young student to follow the lesson with greater attention, despite the fact that she has a small son to look after.
Advertisement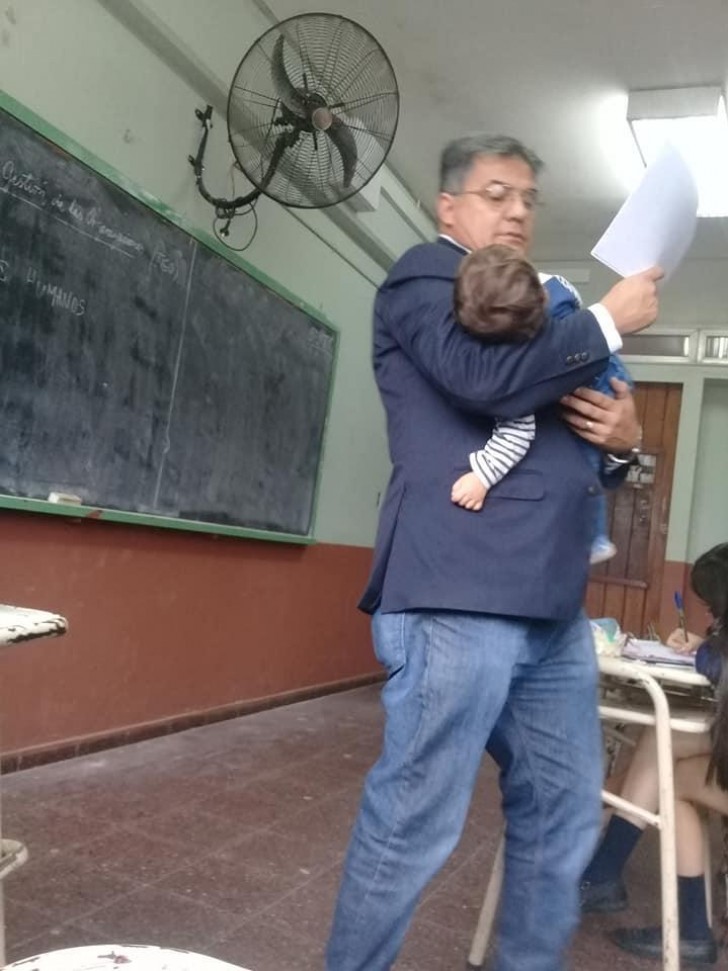 "A student attends school with her son and the teacher Julio Cruz helps her, carrying her baby in his arms during class," wrote user Ariel Bahiano Figueroa on Facebook, in a post that went viral thanks to to the touching photos. In any case, the importance of family should not prevent a young mind from studying and applying itself, also because, as we all know, education is the key to defeating poverty and creating a better future for oneself, as well as for ones children. Professor Cruz knows this very well and wants to do everything to ensure that his students learn as much as possible from his lessons. That's why he is happy to offer to have the little son of one of his students throughout the lesson. Children are a valuable asset, but they are a natural distraction during two hours of class.
Advertisement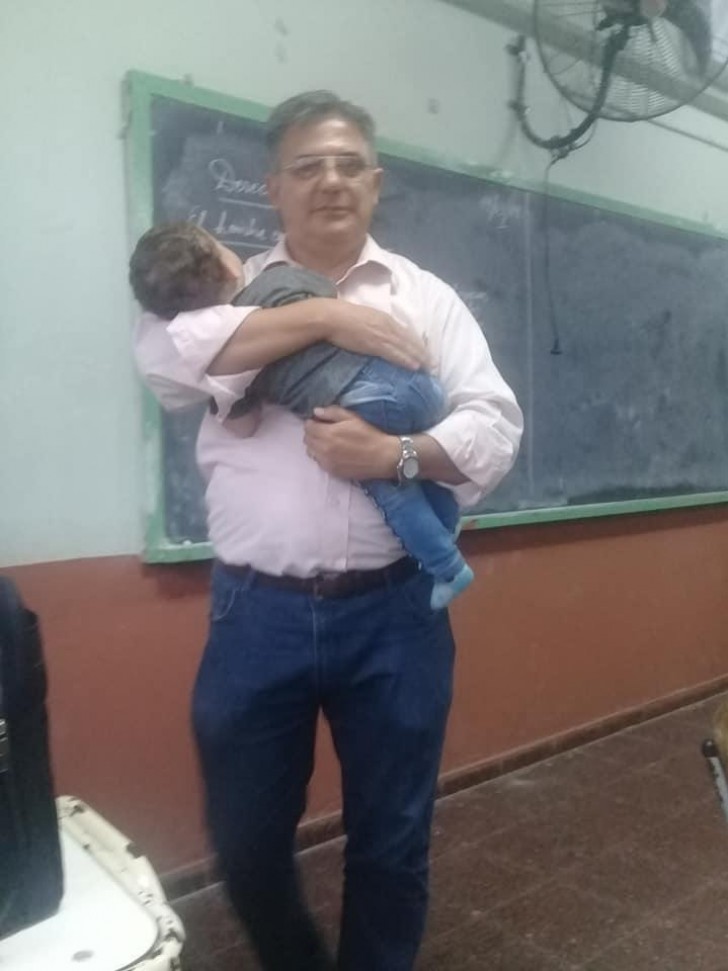 Julio Cruz is a well-rounded teacher, who explains very precise concepts to his students, but who also stands as a great example of humanity. This teacher is willing to help others without receiving anything in return: this is what makes him the pride of his school and his country.
How many teachers, this dedicated to teaching, have you come across in your life?
Advertisement