Young woman defies her father's wishes and marries a black man: after 60 years, they are still together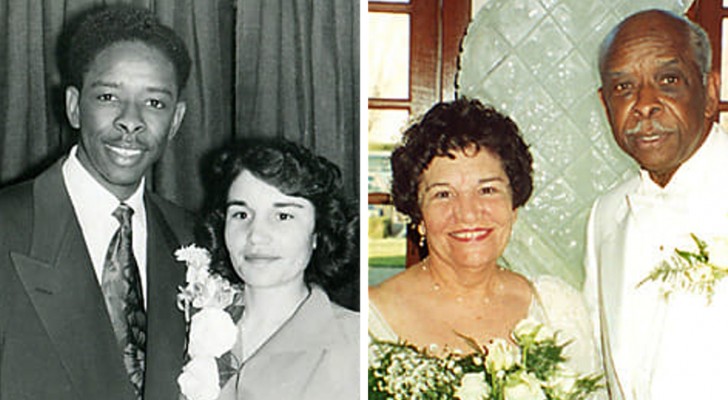 Advertisement
Love, marriage and family are concepts we are used to thinking about often: they are part of everyone's life, to some degree. Today, however, we are used to thinking about these concepts from a more modern point of view. But it hasn't always been like this: for example, in the past, some marriages were "arranged" for expedient motives; other unions were forbidden due to religious or political reasons.
In short, many things that are taken for granted today have not always been valid in the past. Today's story showcases just how far we have come in modern times.
Advertisement
Women's March California/ Facebook
Leon Watson and Rosina Rodriquez are the stars in this interesting story. Leon was a Marine from Mississippi; Rosina was raised in Mexico. The two hit it off right away and had begun to develop a strong bond. Nothing strange so far, right? The problem is that she was a fair-skinned woman, while he was a dark-skinned man. And if you think that this is not a noteworthy fact, it is because you do not know that the couple met in 1949 - a rather "delicate" historical period from some points of view.
The two ran into difficulties from their very first date: they had gone to the cinema and the mere fact of them sitting next to each other in the theatre generated the indignation of many members of the audience. This was just one of many incidents that worked to undermine the couple's relationship: people in the street pointed at them, insulted them and judged them every time the couple showed themselves in public together. So, did this cruel treatment stop them seeing each other?
Advertisement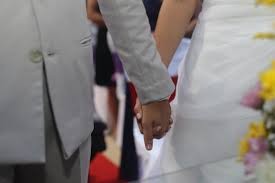 Absolutely not! The couple simply learned which places and people to avoid. After a year of being together, Leon asked Rosina to marry him and she said yes without hesitation. When word reached Rosina's father of her impending nuptials, he traveled from Mexico to try to dissuade her himself.
But love prevailed and in 1950, the couple got married in Oakland, California. It should be noted that interracial marriages had been legalized in the state only a few years earlier, in 1943. The law was therefore on their side, but the majority of people were still very adverse to the idea. In fact, when the couple moved into their new home, there were several families who chose to leave the neighborhood in order not to have the newly-weds as their neighbors.
The couple had to live with this prejudice for quite some time. In fact, Rosina was even afraid to talk about her marriage to a black man at work, fearing that the news could get her fired. Then, one day Rosina's boss found out about her husband. However, to her amazement, nothing happened: Rosina kept her job and no one at her workplace discriminated against her. 60 years have passed since then and the couple are still happily together!
This story reminds us that love conquers all and cannot be controlled by any law, custom or belief imposed by man. What do you think of this touching story?
Advertisement