16 pets that just can't help but invade their owners' space
My pug definitely has something wrong with it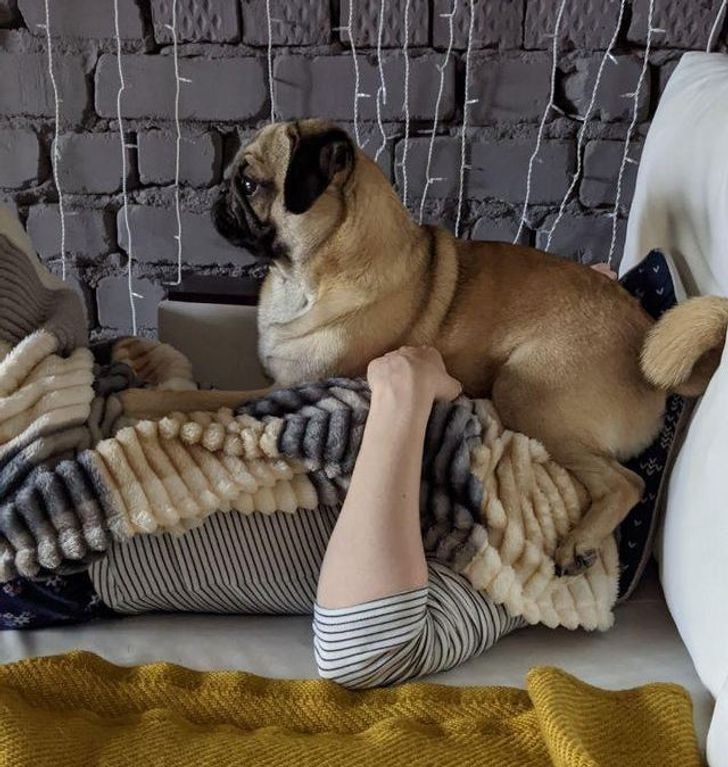 Since I adopted this cute kitten, I no longer feel alone!
Isn't this real love?
HE really doesn't want me to get up and put on my shoes to leave the house...
When you're cat is so pushy that you can't even walk around the house unimpeded...
He even stares at me when I'm in the shower...
"Please mom, don't go: take me with you!"
"Hi, my favorite human!"
She guessed, I was in the bathroom, seated on the toilet...
I'm desperate to go to the bathroom, but someone is getting in the way!
Excuse him, he's a little...unaffectionate!
The exact point where the Sun enters my room is my cat's favorite spot
The way she looks at me while I'm eating...
I can't sleep well anymore without my four-legged friend next to me
My dog has become the boss of the house in a few short moves!
What can I do, I've even found it up in the rafters ...