12 hens who have warmed baby animals of different species with their maternal instincts
The maternal instinct is so called because in the realm of Nature it is impossible to escape it; even among the animals that populate our planet this golden rule applies, and can be applied to almost any species. After all, if you are a hen, a dog, a cat, a duckling or an ostrich, you can always find a mother. This fun and cuddly gallery of pictures shows just that: sweet mothers hens who have warmed up all kinds of baby animals with their maternal instincts.
A proud mom!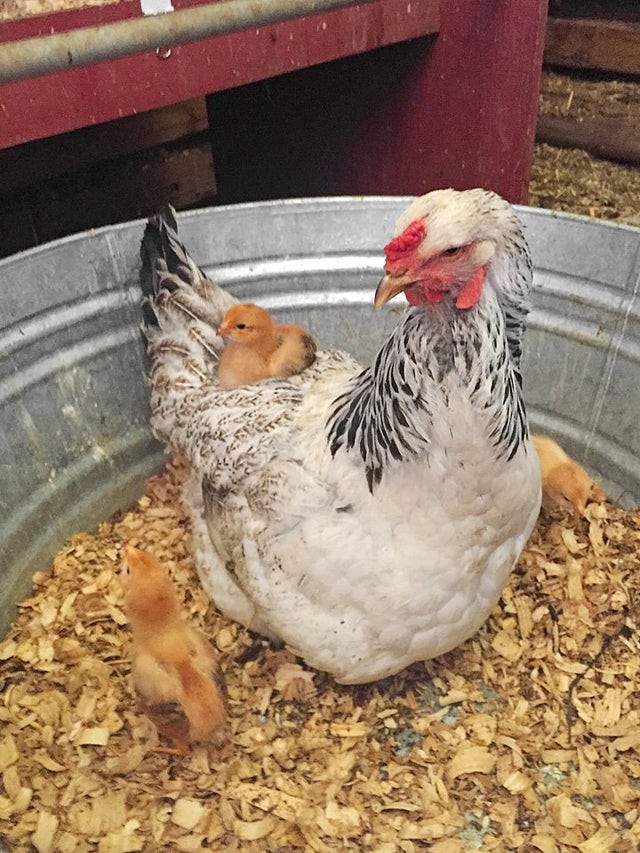 A kitten in need of maternal warmth ... and she gives it to him!
Not one here, but three cuddly kittens!
Look what a lovely family!
How sweet is this cute little dog keeping warm under the watchful and maternal eye of this hen?
What darlings they are!
Look how cute these little chicks are with their mother hen!
Yes, it's a piglet!
Cuddles!
This time it's the hen nesting on top of a pig!
No, it's not a hen with a hundred legs, that's her chicks beneath her!
A touching family picture!