20 people who should have ordered take-out instead of cooking
They looked so good before they went into the oven, and now ...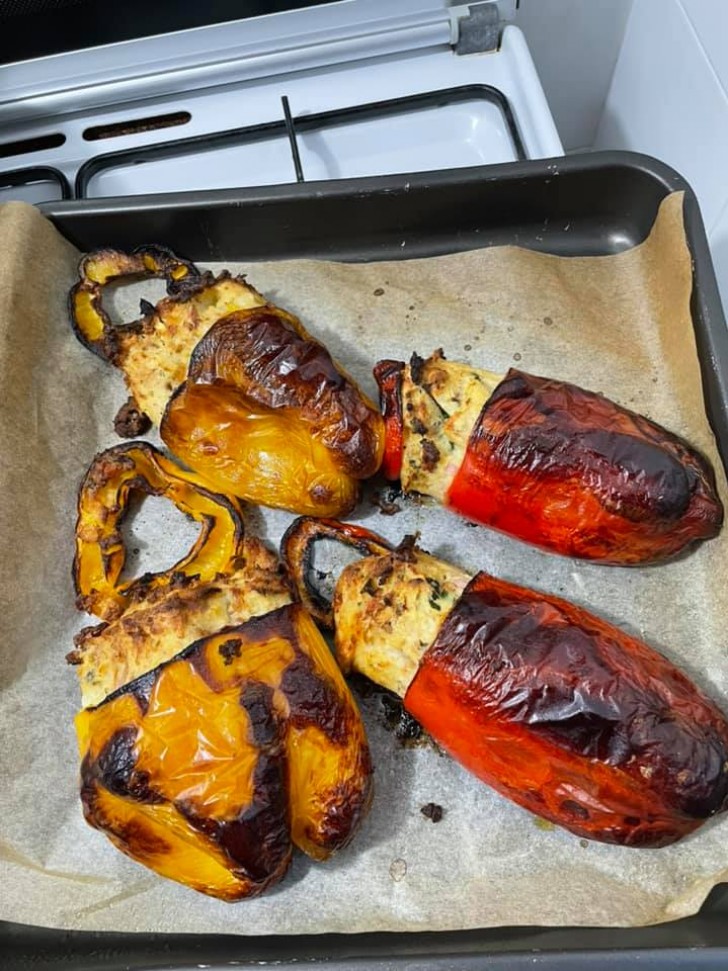 Once they were tasty strawberries ...
"Honey, I warmed up your dinner!"
I already knew dinner was going to be frugal and very, very sad
Today I wanted to make vegetable broth for my son ...
My daughter forced me to make coconut balls for her friends who were coming to visit...
Made with a lot of love by my mother ...
This girl just wanted to make a couple of hard boiled eggs ...
How unfortunate is this?
I managed to burn both the bread and the crispy pancakes...
I just wanted to heat some frankfurters with cheese, and instead ...
I just wanted to make a hard boiled egg and instead this came out!
But why is this pasta dish so watery?
Those were once stir-fried mushrooms ...
I know, to you it will simply look like a pan with clumps of rice ...
Just think that after this loaf of bread was pulled out of the oven, the smoke detector went off!
Not every donut comes out with a hole on the first try ...
All the pasta on one side, all the peas on the other
They should have been delicious "langues de chat" - cat tongue biscuits.
Today my friend really wanted to make a dessert ...