"I wouldn't let him to jump down the stairs": 17 capricious children cry for the most absurd reasons
1. "The train has derailed, I REPEAT: the train has derailed!"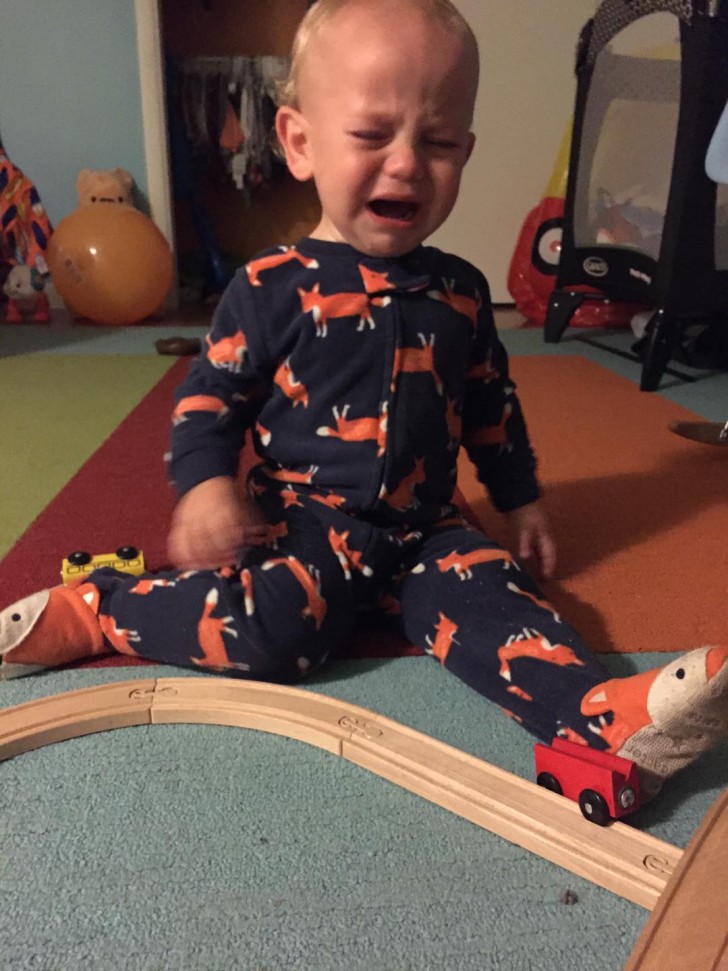 2. He wanted to drink from a half-empty beer bottle, abandoned on a low wall ...
3. "The toast isn't square!"
4. "If I didn't let them dress like that for the party, I would never have heard the end of it"
5. "He's angry that we don't let him jump off the boat!"
6. "I asked him to pick up the towel that he himself had thrown on the ground ..."
7. "He looked at me with this angry expression throughout the entire flight"
8. "He offered me a piece of the pretzel and I ... I accepted it!"
9. Her corndog was split ...
10. Bad day?
11. "No, we won't let you tear up the check your great-grandmother sent you for your birthday ..."
12. He ate all the mozzarella on his pizza and now he's desperate!
13. There was a layer of frosting on both sides of the cookie ...
14. "I wouldn't let him jump down the stairs!"
15. Her toy dog on a string keeps following her every time she pulls it along ...
16. "I told him he couldn't eat the stickers I stuck on the fridge"
17. "I told my 5-year-old that that the lobster costume might be a little small ..."