15 people who created disaster with eyeshadow, pencils, foundation and lipstick
1. Perhaps the foundation is the wrong shade.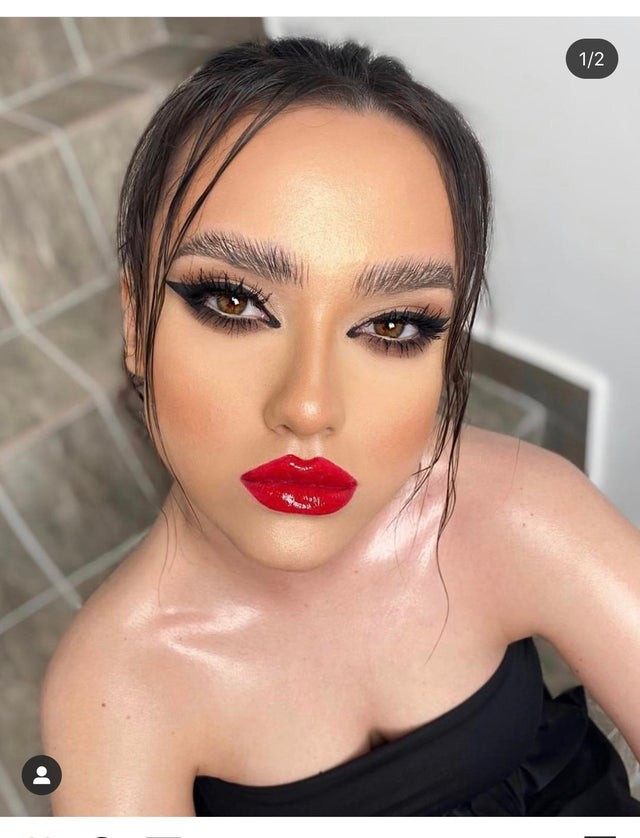 2. Here her neck color and the color on her face are completely different.
3. A yellow mask.
4. Too much blusher.
5. This woman also seems to be wearing a mask.
6. A lot of highlighter on the neck here.
7. A base which is much too dark.
8. The face color versus the hand color.
9. What on earth is that on her cheeks?
10. A rather unnatural eyebrow effect.
11. Blue lipstick. Why?
12. Foundation which is too dark and rather strange eye color.
13. An unflattering shade of foundation.
15. Another case of a big difference in color between the face and the hands.
15. Her makeup is nice, appart from the strange lip liner.