Hideous bathrooms: 18 people managed to capture some of the most unsightly designs around
To have a shower in this bathroom ought to be considered an extreme sport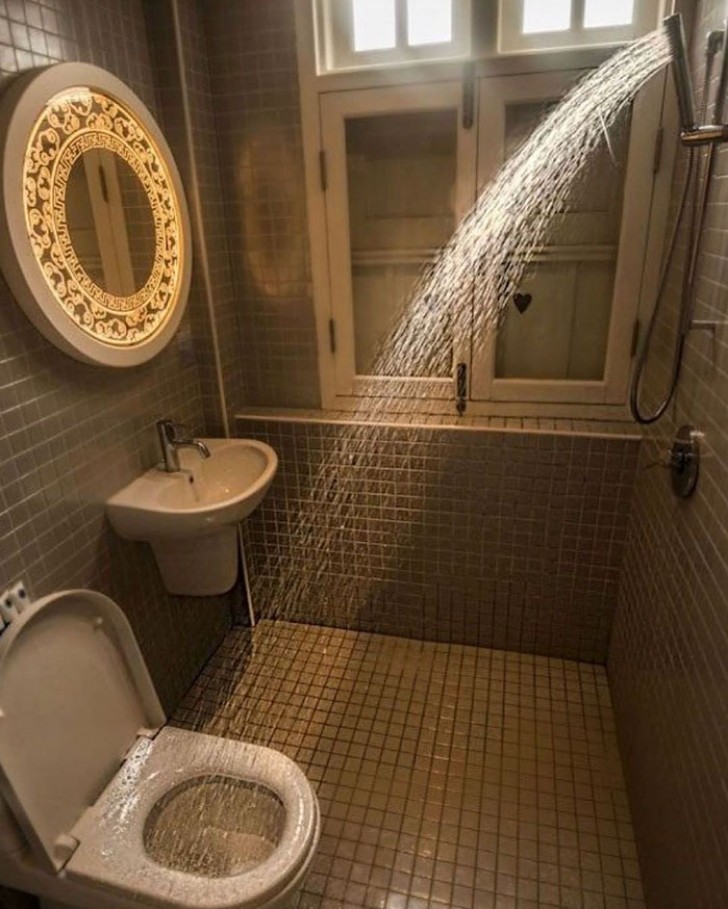 The bathroom with too many stairs ...
How comfortable washing your hands in this sink ...
If the toilet paper falls down the stairs its a big problem...
"Its a bit complicated, I'll explain to you now..."
They thought they were maybe giving more privacy to customers...
A tap of dubious taste and apparently slightly impractical. Certainly very creative!
The jet of water comes straight out ... directly onto the opposite wall!
There doesn't seem to be anything sensible in the composition of this bathroom
In the bathroom of this restaurant they don't want you to wash your hands with soap...
For those who suffer dizziness maybe this isn't ideal...
There is a bit of humidity in the bedroom...
Here is the jump of the obstacle...
A throne to sit on...
Who would ever have thought of such a floor design?
Yes, its much more complicated than it seems...