Nightmare Homes: 20 photos of apartments that some real estate agents have done their best to sell
1. A four-poster bath tub surrounded by carpet?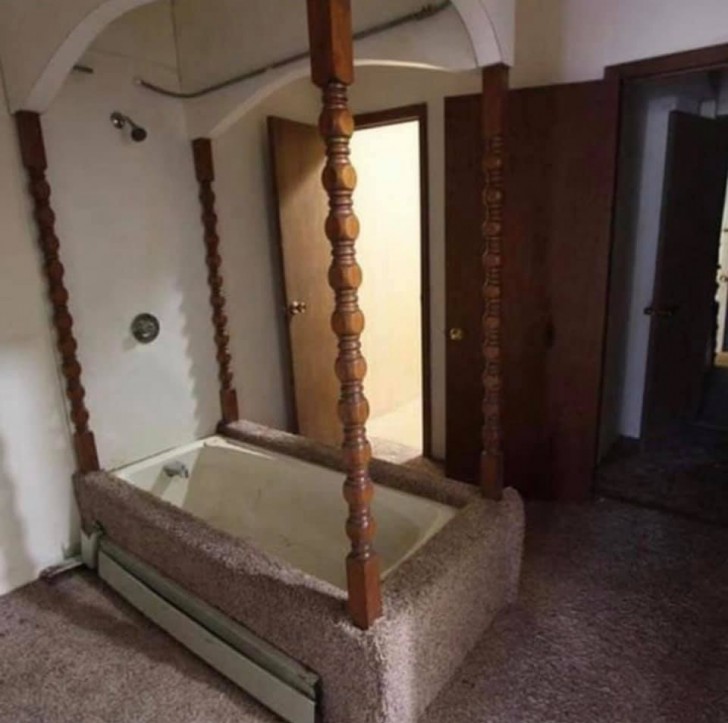 2. Use spaces to the fullest, they said ...and maximise the feeling of space with mirrors
3. Even the pillows have a terrified expression!
4. They failed to give us a convincing explanation
5. Do you suffer from claustrophobia?
6. There is some humidity in the bedroom, but nothing that cannot be resolved ...
7. What an eyesore...
8. A rather strange stylistic choice...
9. We have no words to describe this horror...
10. It's difficult to look at this room without sunglasses!
11. Looks like at least the tub has curtains ...
12. Someone here had only one job to do, and yet ...
13. A slip getting out of this bathtub could be FATAL!
14. So here you can bathe while keeping an eye on the oven...
15. Someone has a passion for floral patterns ...
16. If you are in the mood for conversation ...
17. A cozy drawing of a fire in the fireplace: what could warm you more on a winter's night?
18. "Honey, look what I found on the stair landing!"
19. Inviting...
20. Do you like your bathroom clean and clinical or dark and mysterious...welcome to the murky lair of the Frog King!