"Now I've seen everything": some of the strangest and most unusual people met on board the subway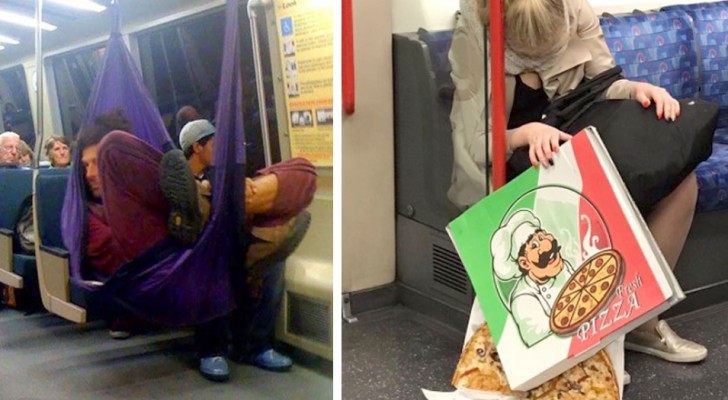 Advertisement
Everyone takes the subway in a big city; either for work commitments, to move around the city center without wanting to take the car, or even going to school; if you have the opportunity, using this excellent and comfortable means of public transport can have its advantages; but also some disadvantages which can have their funny side. We wanted to collect for you some of the most hilarious photographic shots by regular subway commuters who have had the "good fortune" to come across truly weird, eccentric or down right strange individuals who make us think twice if we can actually believe our eyes. They certainly went to great lengths to be noticed by ordinary people, didn't they?
Advertisement
Sit on the subway and find yourself catapulted back into the dark ages!
This mask, which was almost certainly worn by a cosplayer on their way to a comic fair, ironically reproduces the one worn by those who protected themselves centuries ago from the city streets, and from the citizens themselves, so as not to become infected with the rampant plague!
Advertisement
Yes, you have seen correctly: this woman is wearing a lettuce leaf head piece!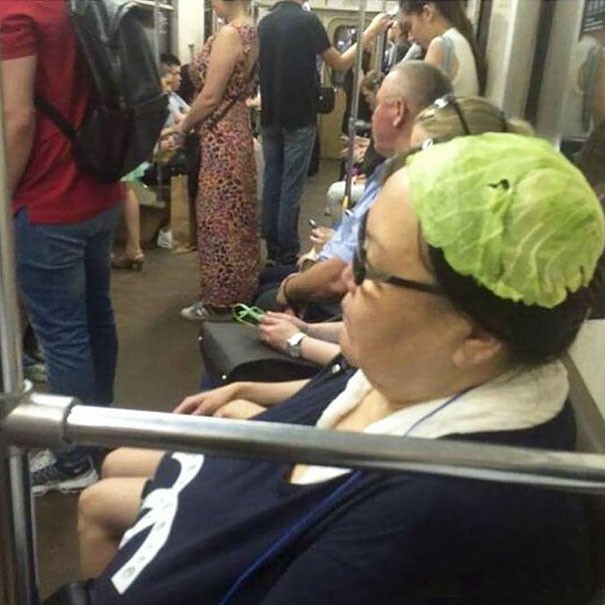 To date, we still haven't received a rational explanation as to why this woman is wearing a hat fashioned from salad vegetables: we are eagerly awaiting clarification!
When you are confronted by Pikachu, who appears to have eaten a human who desperately trying to escape from his mouth!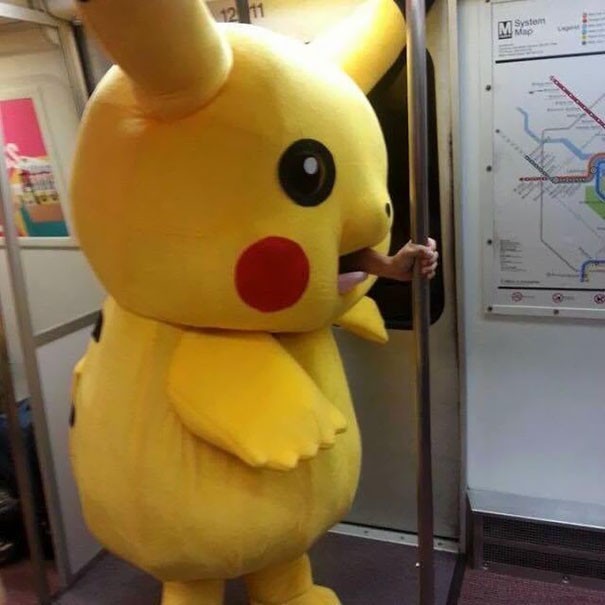 A blast from the past with the Power Rangers! Who doesn't remember them!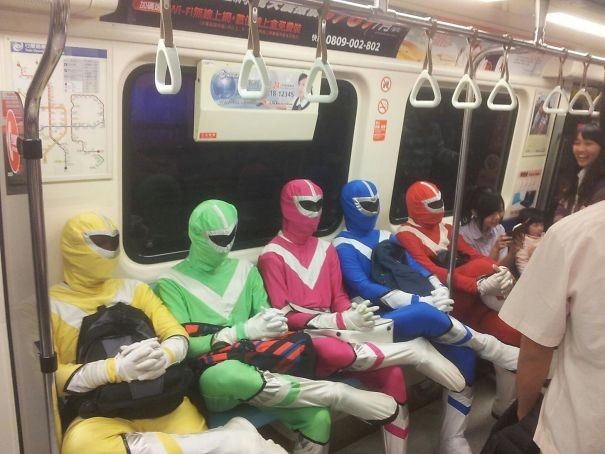 Protagonists of one of the most loved TV series of the 90s generation, no one can easily forget the fabulous Power Rangers, here probably struggling with a very delicate "mission" aboard a subway car!
Is this an older Barack Obama who has time-hoppedback from the future?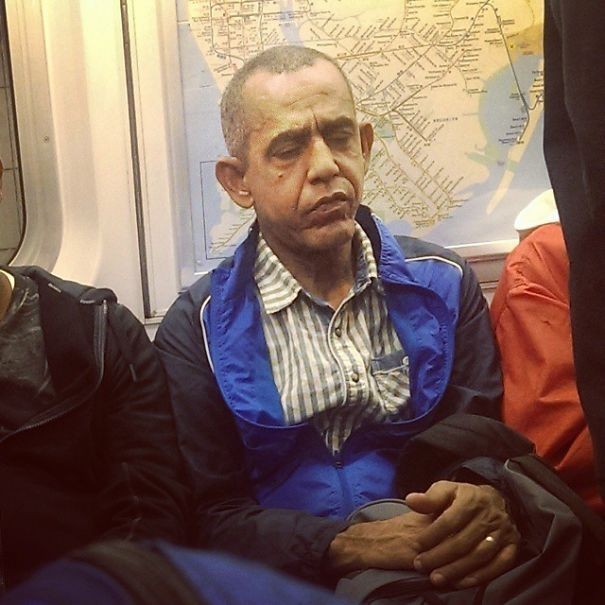 Advertisement
Don't worry, no military invasion is taking place!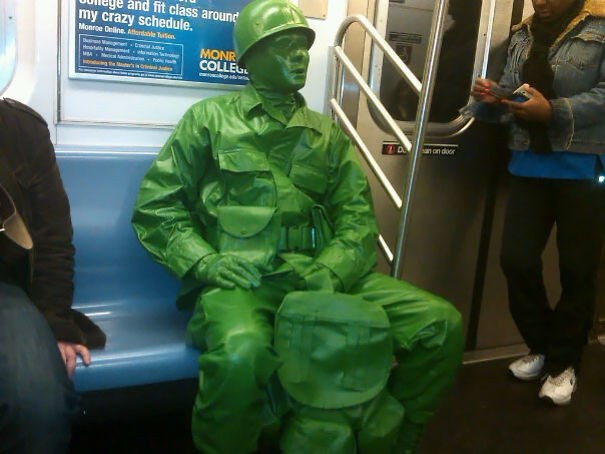 Everyone would like a little more ... music in the air!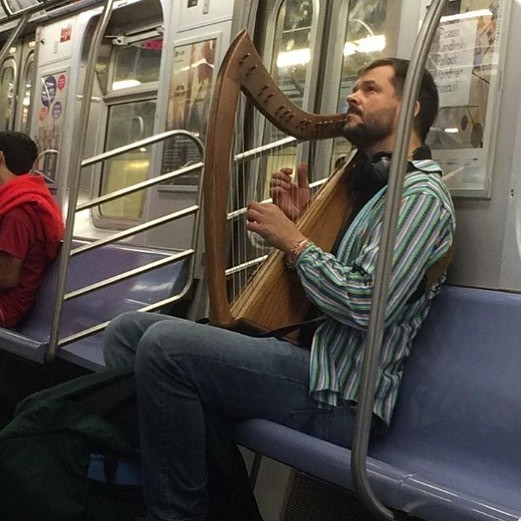 Definitely a very different type of music from what we are used to listening to when we are on the subway or on the platform, waiting for the train: we are sure that this harp produces melodious and relaxing notes!
Advertisement
A hammock on the subway? What a brilliant idea!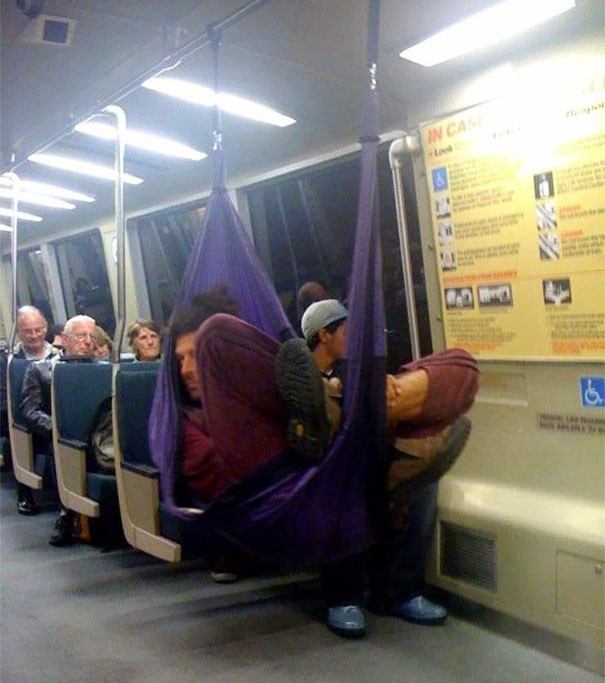 Dogs are not allowed in the New York subway, unless they are inside a pet carrier - problem solved!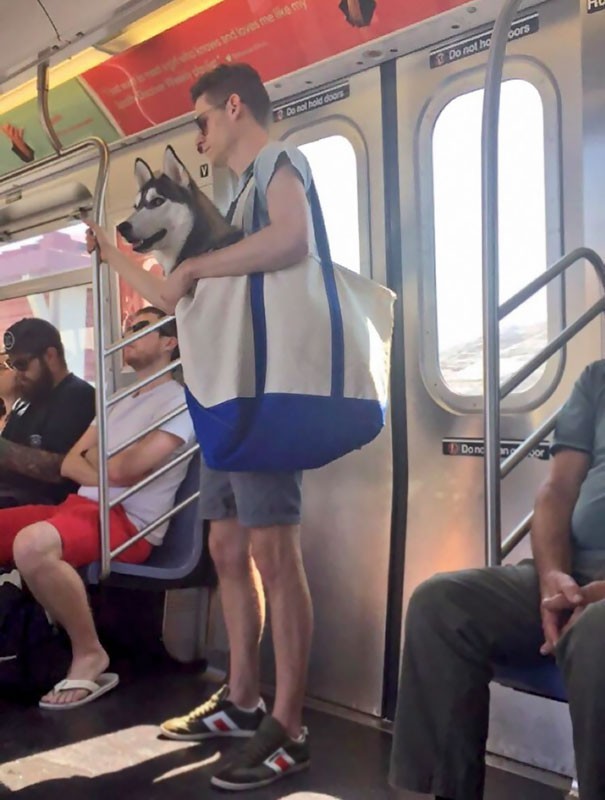 Advertisement
Sweet dreams!
But is it not unhygienic to put your bare feet on the seats on public transport?
Advertisement
Identical twin ladies right down to the shopping bag and shoes!
He brought his own comfy seat!
Advertisement
Ma'am, your lunch is escaping!
When they say that dogs are almost human ...
Advertisement
No truck to move home? No problem, bring your bed on the subway!
But what the heck is this man doing ??
If you want to continue having a laugh through gritted teeth, you can consult this ironic and unmissable Instagram group called People on the Underground, where anyone with a good camera and an account on the popular social network can post photos of people who are doing their best to get themselves noticed on the subway; at this point the question that arises spontaneously after having admired, and smiled a little, at these images is the following: what were they thinking?
Advertisement