"What did we just see?": 15 optical illusions that left us confused at first
My two dogs looking out the door look like a strange genetic experiment at first glance ....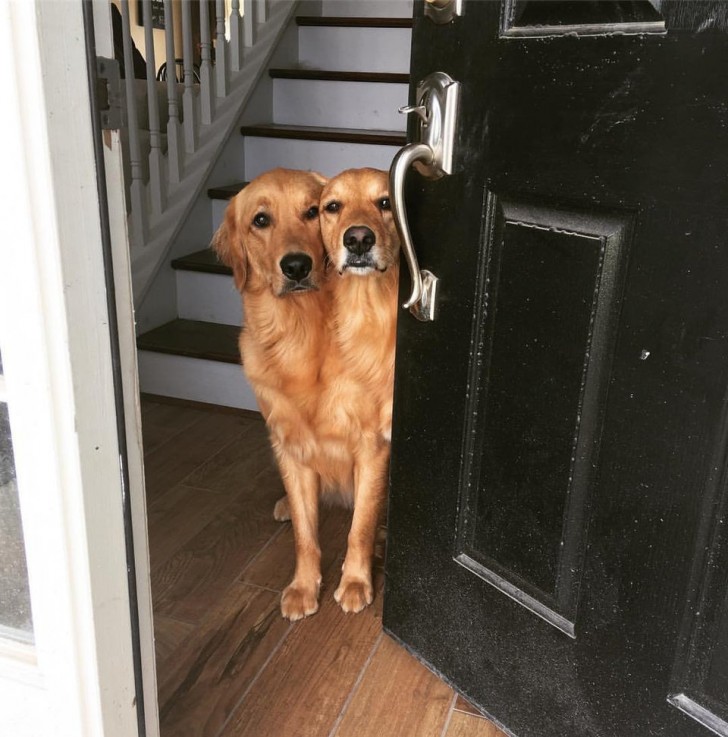 It is not what it seems: it is just the snow melting on the front porch of the house!
They looked like tasty cocktails, don't they? In fact they are bar stools!
We reveal the mystery: try turning the photograph around!
Doesn't it seem to you that this floor is about to sink into the bowels of the Earth?
Don't worry, my sister is not a female centaur!
Look at this dog jumping: doesn't it seem to you that part of its body has completely disappeared?
An excellent and spectacular illusion: the frost on the roof of the car looks like an view of the Earth seen from space
We assure you it's not what it seems!
Rather than an acrobatic cyclist, just turn the photograph around to discover why it is such a brilliant illusion!
At first sight it looks like a violin ...
How well this girl camouflaged herself!
We are not fooling you: this is a shot of the Pyramid of Giza taken from above!
Do you see two people in this photo? Take a closer look ...
When the art of crochet creates one-of-a-kind visual illusions!