Each to his own taste: but these 15 fashion finds that have left us rather perplexed
And who would ever have these bizarre nails done by a beautician? Yet there are those who like them!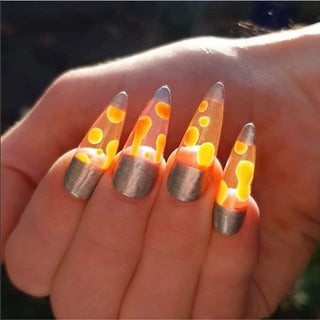 A toaster for a shoulder purse? Why not!
A sombrero to help you take a selfie!
If you really want to recycled shoes ....
But are they pantyhose to wear every day or a Carnival costume?
A skirt made of ... men's ties!
A bag that is part of the spring-summer 2020 collection, without a doubt.
It looks like pizza, but it's not: and who would ever dare to wear this summer hat?
For those who want to fly every day ...
Well-designed boots or jeans? We are perplexed.
Denim slippers made by my mother: luckily I only wear them when I'm home alone!
These Jeans can truly carry everything!
For lovers of furry sneakers!
These nails are a little too showy, don't you think?
Comfortable slippers with wheels: if you really are in a hurry and have to run!