15 tattoos so bad that the "artists" should Immediately switch jobs
Are you sure it was a great job?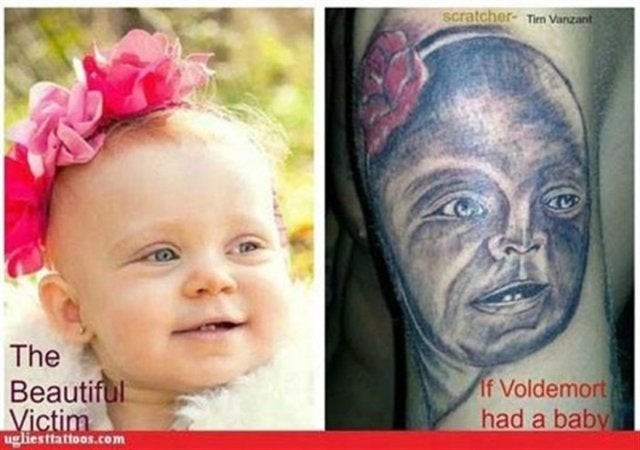 Since you won't understand it, we'll tell you: it's meant to be the stars ...
An almost brilliant optical effect!
A perfect tattoo job, it looks just like Marilyn Monroe!
A startling resemblance!
We don't know if this is brilliant or stupid!
We reveal...the galaxy
When the tattoo artist is so distracted that even the grammar is wrong ...
From concept...to execution!
Even the hashtag?
Are you sure about the anatomy of this eagle? And where are the claws?
A true Star Wars fan would scream in rage at such a shoddy tattoo ...
An "Ace" tattoo!
No, we have no idea what it's meant to be!
Let's face it, the tattoo artist couldn't be bothered working that day ...