Giant cats: 16 "bulky" felines who do not realize just how big they are
We do not know which is bigger, the cat or the boy who is trying to pick him up!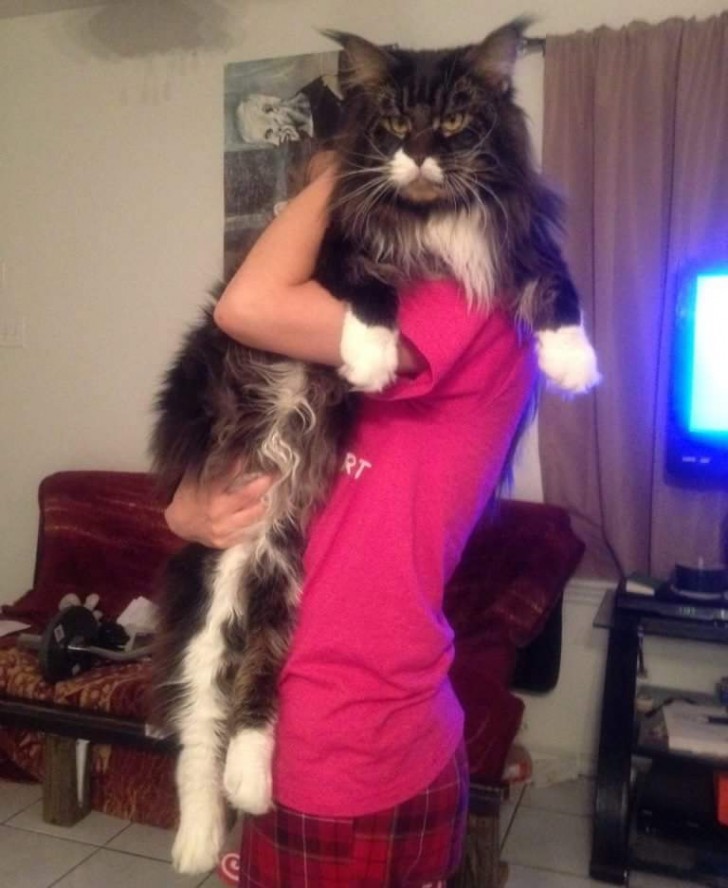 Look at how he tries to break into the food ... it's so big that it's scary!
The vet just doesn't know how to hold this one!
And we assure you that this armchair is very spacious!
Hi, meet my cat, his name is Wolfie!
Grandma doesn't look happy about the weight of this cat on her!
But how heavy would this cat be?
I worked out my muscles taking this photo with my cat!
Smile at the lens!
My cat is one year old and already weighs almost 7 kilos!
Look how beautiful this huge specimen of Maine Coon is!
It's so big that it's looking down at you!
Meet my big cat, Mr. Gabe!
Hi everyone, my name is Loki and I am a big cat!
When it stretches out like this it almost scares me!
She's so big that the human behind her ... disappears!