Owner cannot find her cat and goes searching for him: she discovers that he is in the neighbour's garden doing yoga (+ VIDEO)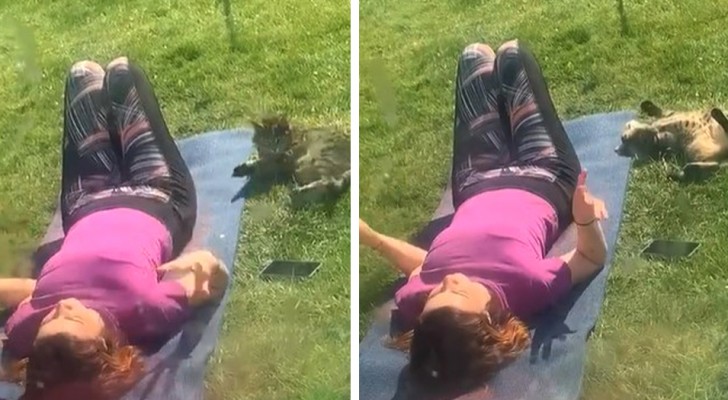 Advertisement
People who own a cat and live in harmony with one, know how curious and unpredictable these 4-legged friends can be. People who know cats, also know that they are extremely independent and need their space - perhaps taking a walk, a nap somewhere in a garden, or finding somewhere to sleep and relax.
This is a story about a cat: let's see what it did to get some peace and quiet away from its mistress.
via miavore/Tik Tok
Advertisement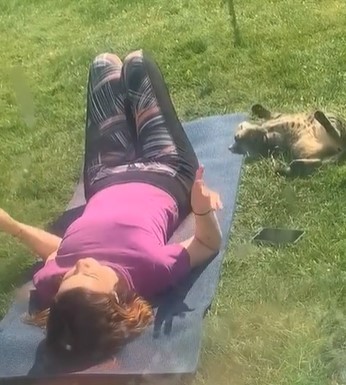 User @miavore delighted the web with images of a cute cat doing some yoga in the garden. Don't believe it? Well, read on. On an ordinary afternoon, the owner of the feline was in the house when, at a certain point, she realized that her cat was no longer around. Worried, she started looking for the cat everywhere and, after a while, she found him.
The cat had not run away, but he was enjoying a moment of tranquility in the company of his neighbor. When the cat's owner saw this, she couldn't hold back the urge to capture the moment in a video clip. In the images, later shared on TikTok, the cat is seen lying in the garden, next to the neighbor, while practicing yoga positions. Yes, you read that right.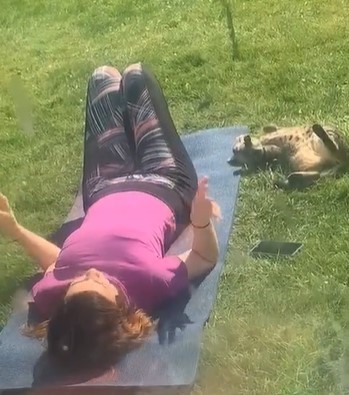 Perhaps for fun, out of curiosity or for some other bizarre reason, the 4-legged feline shadowed the neighbour's yoga movements. It was a hilarious scene that amused everyone who viewed the clip. And after all, who doesn't want a moment of tranquility and relaxation all to themselves? We all do, and this seems to include animals.
"I'm sure it's the woman who is copying the cat, not the other way around"; "My cat does the same thing when I stretch out on the floor" - these are just two of the many comments posted about the video. Indeed, it is hard not to comment on this amusing scene.
Advertisement
The intelligence of cats is well known, but despite know this, cats always know how to surprise us, make us a smile and, can enjoy some yoga lessons. What does your cat get up to?