After an operation, this man takes a nap at home: when he wakes up, he finds a cat cuddling him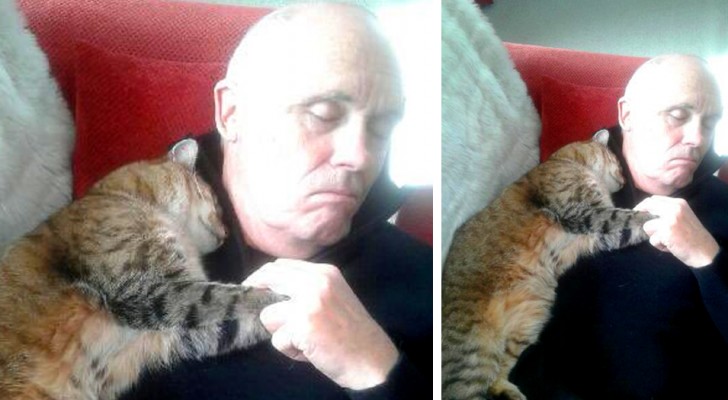 Advertisement
They say a dog is a man's best friend, but for a New Zealand man it looks like a cat has decided to adopt this title. The cat in this story, managed to earn the title of "man's best friend" from a stranger, thanks to the unconditional love that the cat showed him. The man was recovering from surgery and was taking a nap in an armchair at his home, with the door ajar. Suddenly, a little cat sneaked into the house and, on discovering the sleeping man, decided to snuggle up with him.
Advertisement
When Andrew, the man's son, entered the living room he was not very surprised to see his father asleep in the armchair - after all, he was recovering. But one small "detail" was surprising: his father had never had a cat! Andrew decided to take a photo of the tender moment being shared by his dad and - apparently - his new, self-proclaimed best friend. Furthermore, while sleeping, the man ended up holding "hands" with the little cat.
"My dad is recovering from an operation. Mom had left the door slightly ajar that day. PS: My parents don't have a cat," he tweeted. Since then, the post has gone viral, getting lots of positive comments and shares. "My dad was as surprised as everyone else when Mom woke him up," Andrew explained.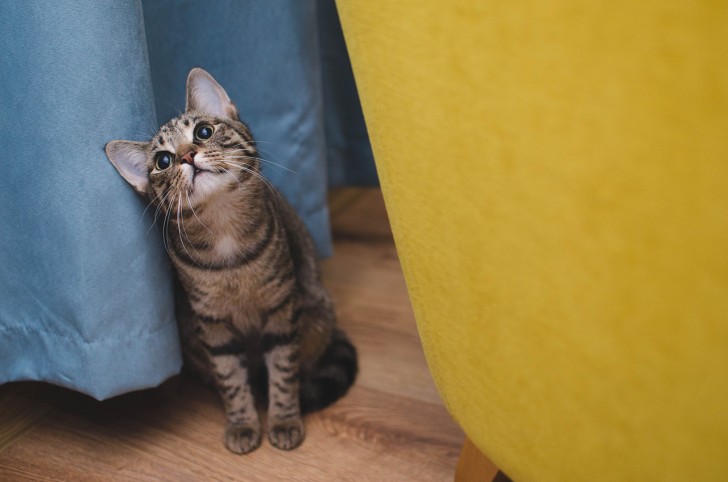 Pixabay - Not the Actual Photo
Andrew's parents later learned that the cat's name was Ziggy. He is a friendly neighborhood feline, known for walking into residents' homes to visit, get some cuddles, and do a lot of purring. However, on this day, his presence seemed like a real "Pet Therapy" service: helping to lift the mood and health of the convalesing man.
"You never own a cat, it is the cat that owns you: animals are very intelligent and this animal understood that your father needed love," wrote one user after viewing the images on Twitter. After the cat's visit, in fact, the man recovered faster than expected. Great job, Ziggy!