What is the biggest cat in the world? Discover some curiosities about a 24 lb (11 kg) feline ...
Advertisement
Many of us have inseparable friends with whom we share our space and time and they are life companions that no matter what happens, they will never stop coming to sit and snuggle on our laps! Yes, we are talking about cats. 
To any cat breed they belong, cats know how to be loyal friends to humans, but there is one particular breed that stands out from the others, and we are speaking mainly about their peculiar physical characteristics.
Here we present to you, the Maine Coon, the biggest cat in the world!
Advertisement
Here is the Maine Coon, a cat breed native to the state of Maine, in North America, of which it is also one of the state symbols.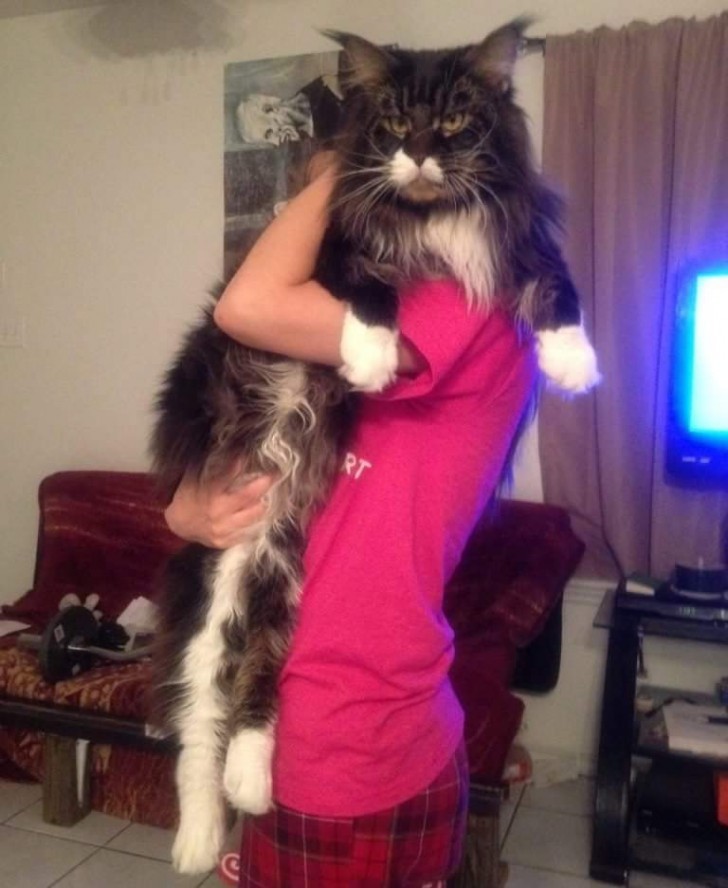 To make you understand the dimensions of this tender "kitten", we tell you that a Maine Coon male can weigh more than 24 lb (11 kg)!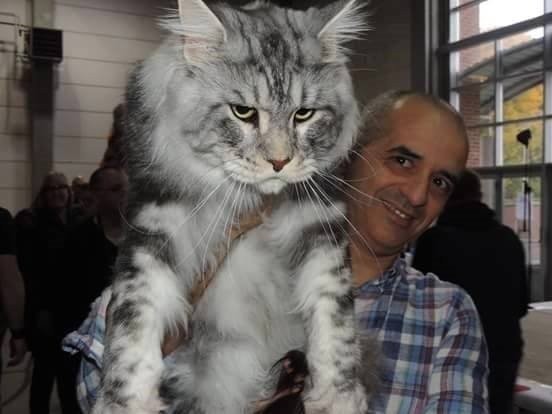 Advertisement
It owes its name to the state of Maine, combined with an abbreviation of "raccoon" with which it shares the characteristic and enormous tail.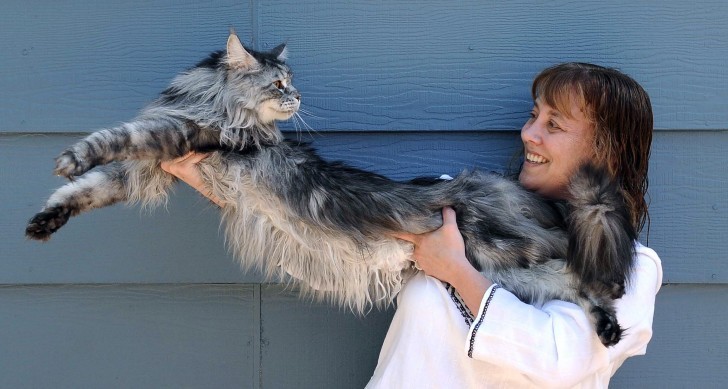 A legend tells that the Maine Coon was born from a cross between a lynx and, in fact, a raccoon!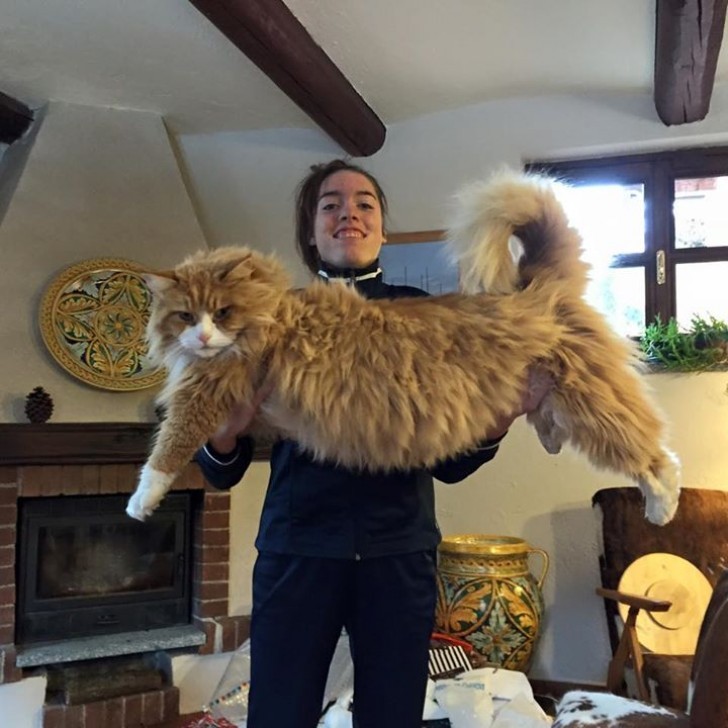 Of course, this is just a legend ...
The Maine Coon has a very thick fur coat, which serves to help it survive in the wild during the harsh winters common in its area of ​​origin.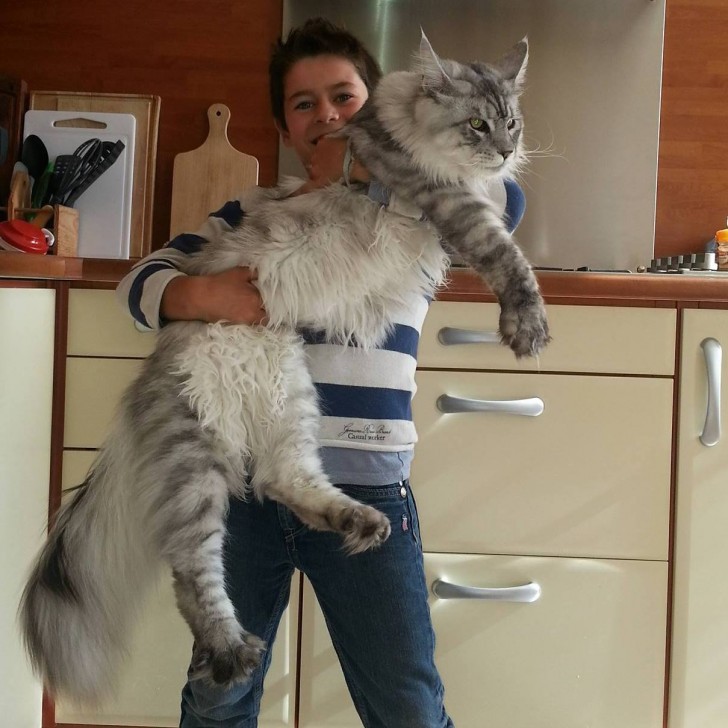 Advertisement
However, over time, the Maine Coon has become a perfect domestic cat, able to associate with humans like any other cat.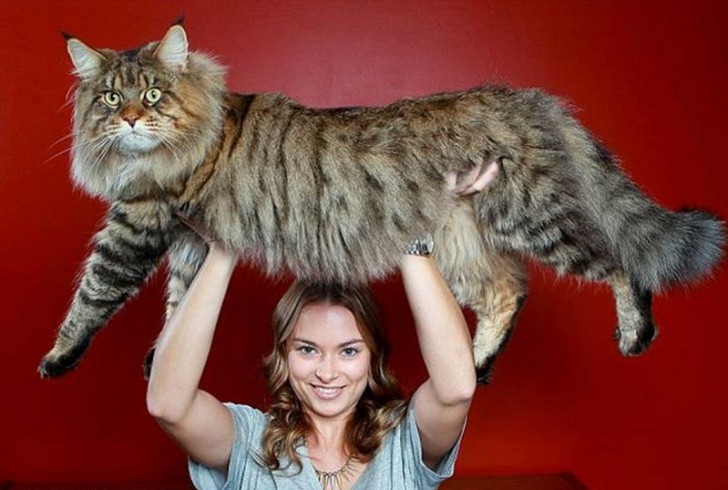 Despite its size, the Maine Coon is a skilled predator, in fact, it can catch mice and birds with ease.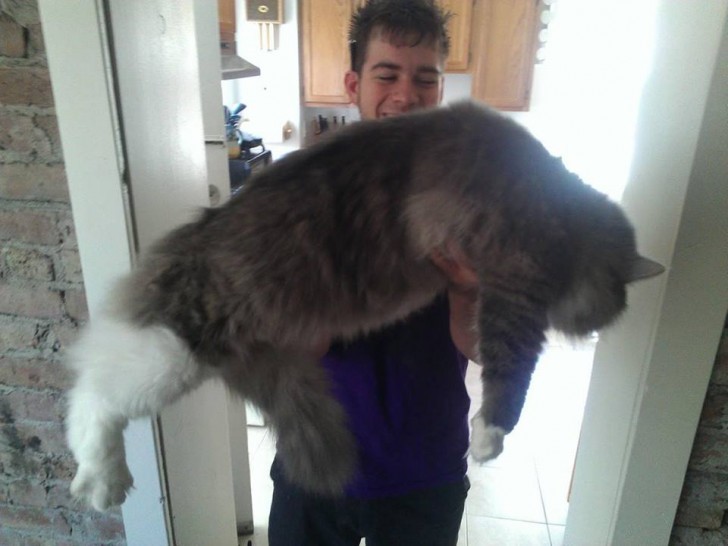 Advertisement
And that is why the Maine Coon does not disdain the life of a wildcat.
But something tells us that the Maine Coon specimens living in a house, obviously prefer and love life in front of the fireplace nestled on the laps of their owners ...