20 children who suddenly fell asleep in the most incredible positions
Playing with your favorite stuffed toy rabbit and suddenly ...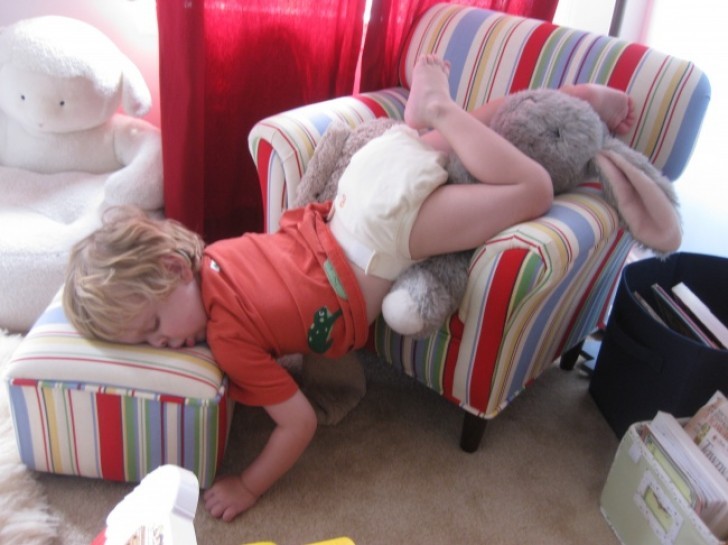 Obviously, that slice of bread was really soft and comfortable!
While out shopping with Mom ...
A group of youngsters in various sleeping positions!
Almost didn't even make it to the sofa in time!
Doing stretching exercises while sleeping
Waiting for Santa Claus ...
Just being together is enough, lying in a comfortable position is totally secondary!
Who would have said that two chairs can make a bed?
In a precarious equilibrium ...
Like father like son ...
As he was playing hide-and-seek he lost track of the time ...
Tired out from traveling ... Luckily there are trolleys!
Sleeping after binging on blackberry jam ...
Sleeping on the floor, a classic of those who still have not succumbed to the rules of society.
An obsolete but custom-made sleeping spot
And even when you are on the toilet, sleep can surprise you and deliver a knockout!
And their poor four-legged friends must endure this ...
... But parents are not spared either!