With or without a beard? These 16 images show men who dared to shave off their beards!
He let his beard grow for 3 years then he drastically cut it off.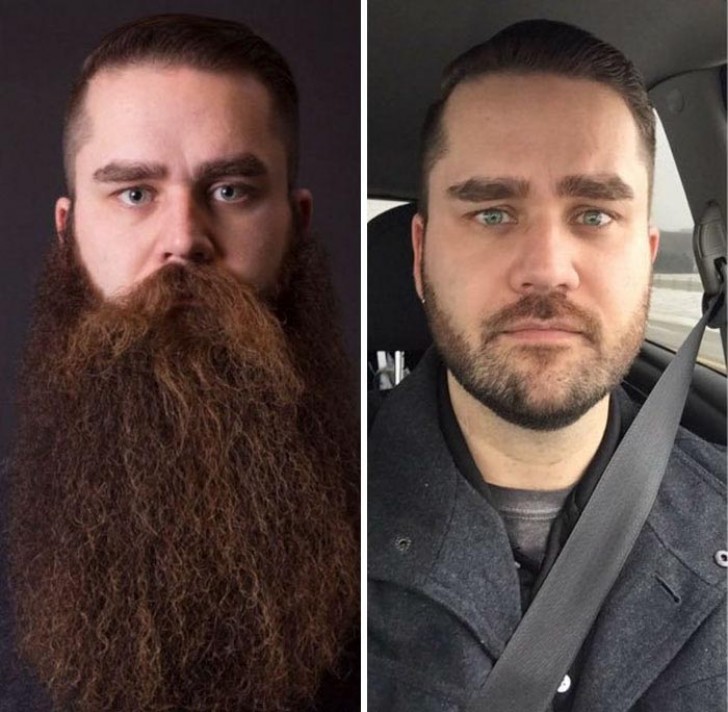 With him, we can say with some certainty that he looks better without it!
The mesmerizing look is the same ... Better with or without a beard?
Yes, he cut his beard.... but a little at a time!
At least now we can see the tattoos!
Off with everything --- beard, mustache, and hair! Did he look better before?
He went nine months without cutting his beard.
Here we see that his beard concealed a beautiful smile, let's admit it!
He shaved not only half of his beard but ... his whole body!
He does not even look like the same person !!!
He cut his beard and ... "I look like a little girl now!"
Well, he already had so much hair ...
Eight months without alcohol, 40 lb (18 kg) lost and he shaved off his beard! Now that's really a radical change!
He is not a young man who smiles easily, but shaving off his beard seems to have really shocked him!
He cut off his beard and hair to donate them to charity.
In conclusion --- due to his hairline, we can safely say that he looks much better with a short haircut and a clean shaved face!