17 parents who didn't want animals under their feet but who wouldn't be parted from them now
And he was the one who didn't like dogs ...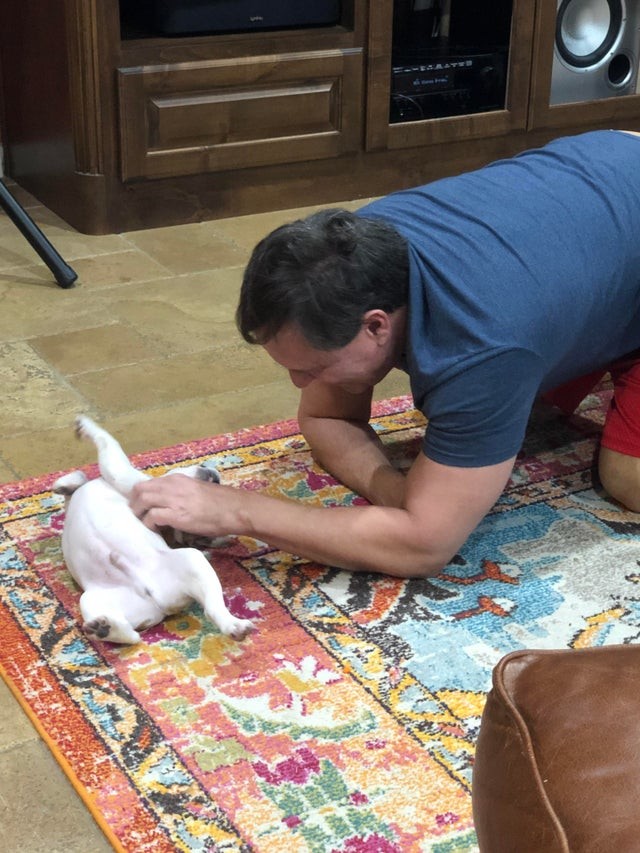 No dog in the house, but in the hammock, yes!
Before he didn't want him, but now look how he pampers him!
Now the dog and my father are practically inseparable!
They do everything together now, even relaxing on the sofa together!
He used to say "I don't want cats in the house, they leave too much hair around!" After having adopted one, this is them together every day.
He didn't want dogs on the bed, on the sofas, on the furniture. Now she always sleeps next to him!
Apparently, the purring of the cat behind him is very relaxing ...
He always said that if we got a dog it would be mine and not his: sure, right!
A dad who didn't want a pet rabbit, and a rabbit who didn't know he wanted a human dad!
He and my father never liked each other, but at last they are getting to know each other slowly!
My father and mother absolutely did not want the dog to get on the sofa: things have changed.
Mom and the newcomer ... love at first sight!
He absolutely did not want it: now the dog has been a real member of the family for 7 years, even for dad!
I believe that despite everything, dad and cat like each other!
He said he didn't like cats, now he falls asleep every night on the couch with him!
He didn't want a dog in the house, now dad shares breakfast every morning with his little four-legged friend!