15 questionable shoes that customers didn't hesitate to buy for a small fortune
A shoe that is also a clock!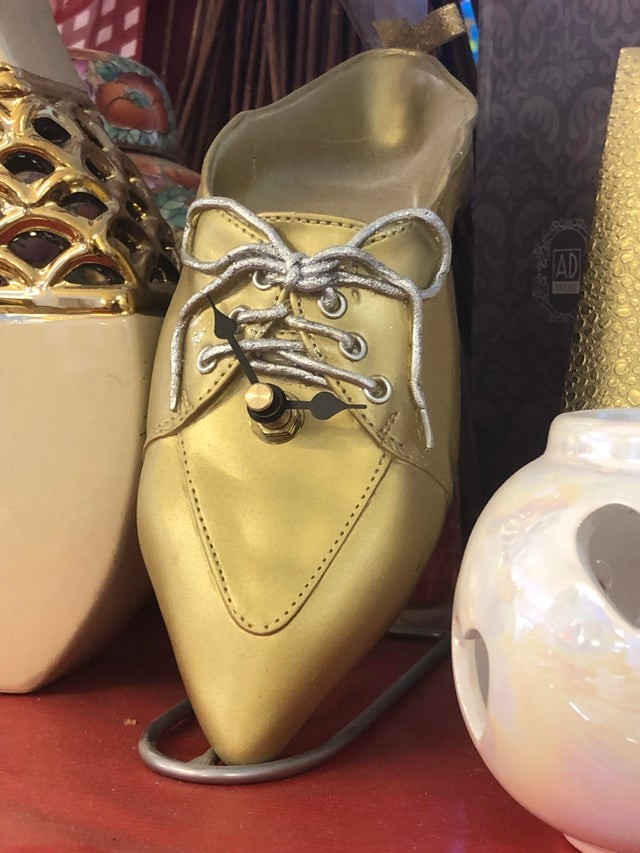 A pair of shoes that many birds will be attracted to!
Why would a woman buy a pair of cell phone shoes?
A pair of slides with stones embedded in the sole. Do they look comfy?
Why would you want to expose one toe?
For those who love basketball perhaps?
These shoes cost 1250 euros, we're not joking!
It very expensive, but it looks like it's already dirty!
Police shoes. Seriously.
These shoes are Harry Potter inspired, but they're so ugly!
Wow, very elegant and very uncomfortable at the same time!
One of my son's classmates wore these shoes ... what bad taste!
Boots for those who like to be ... warm and comfortable!
It's hard to tell the front from the back in these shoes.
A very elegant women's shoe or is it a funky sock?