15 people who have undergone fabulous transformations thanks to the magic of makeup
A highly successful self-taught make-up artist!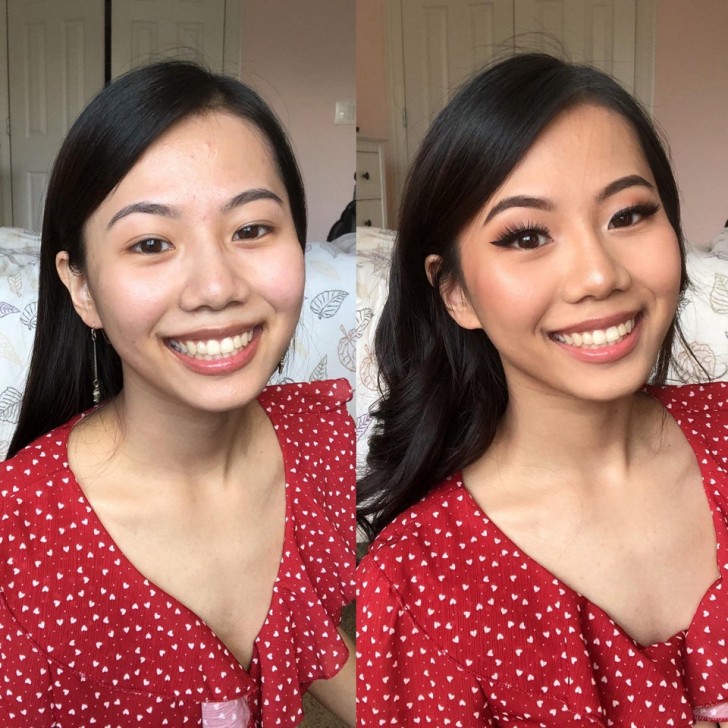 A light transformation .... excellent DIY make-up that does not hide but enhances the natural beauty of her face
I did it all by myself and transformed my mom!
Maybe a little too heavy makeup?
It was time to hide those pimples!
Look how with a little soft makeup she makes this girl's face glow more!
She's a friend of mine, and I did all the makeup!
Inspired by the cartoon Mulan, I wanted to transform myself into the Chinese heroine!
A change that is both subtle and elegant!
Hey, who said makeup is only for girls?
Look what an extraordinary difference!
My mom ... beautiful with and without makeup!
People think that I don't wear makeup on my face, but in reality that is far from the truth...
Before...and after!
This woman is over 40, but with this exceptional makeup ... she will never have to reveal her true age!