20 unobtrusive tattoos that are small masterpieces of elegance and sophistication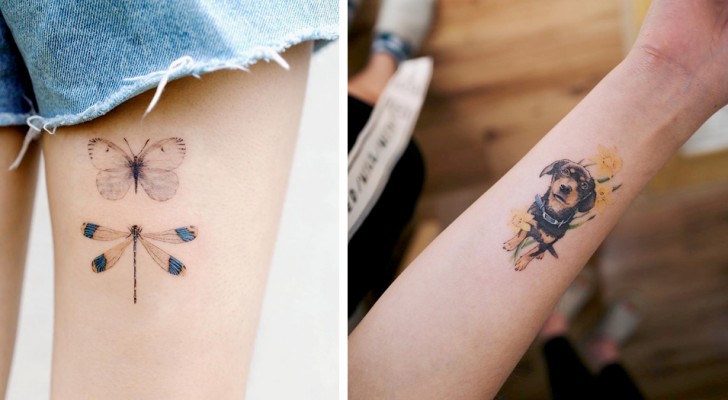 Advertisement
It is absolutely not true that getting a tattoo and displaying it on your body is a form of gaudy ostentation and bad taste; there are many types of tattoo, and it is now the case that is seen as a real art form. Of course, our skin is engraved with shapes, images and colors that will be difficult to erase, yet very often a small, discreet tattoo with a deep personal meaning is the best way to always keep a memory, a person, a pet, a feeling, an emotion close to us.
Advertisement
A tattoo that is not too brash and ... space aged!
Advertisement
There are those who tattoo the infinite love for their four-legged friend on their skin ...
... and those who love their cat instead!
What do you think of this lovely panda?
Sometimes the best tattoos are the most discreet and elegant ones ...
Advertisement
The passion for dance is within you ... and on your skin!
A colorful and dreamlike tattoo ... for those who always want the Moon within reach... on their shoulder!
Advertisement
Were we talking of the Moon?
A cat is forever!
Advertisement
The sweetest memories can also be imprinted on the skin like a photograph ...
Sheer minimalism!
Advertisement
Guess who likes carrots?
You can even celebrate the time of your birth on your skin!
Advertisement
... Or always carry your favorite flower with you!
Remember to smile every day!
Advertisement
Friends forever!
For those who love these slithering reptiles ...
Look at this wonderful chest which hides a treasure!
Two cats with different expressions!
A dragonfly that turns into a beautiful butterfly!
Do you also have an elegant tattoo full of meaning on your body?
Advertisement