An impoverished 5 year old boy picks up some books from the trash to share them with his siblings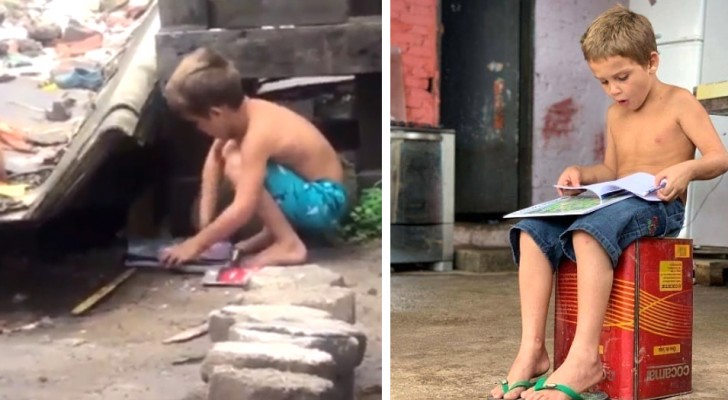 Advertisement
In the world, there are thousands of children who suffer from poverty, and who, despite everything, try to cling to their fantasy world so as not to have to completely give up their childhood. In Brazil, in the city of Sao Paulo, little Matheus is the youngest of eight brothers and lives in conditions of extreme poverty with his whole family. He is only 5 years old, but he is not living the childhood that a child deserves. Someone noticed him while he was collecting some books from the Caraguatatuba landfill, books that probably someone threw away without thinking that in the world there are others like  Matheus, who wants to read a story and share it with his siblings by rummaging through the waste.
via Instagram / sargentoandresouza_
Advertisement
These are scenes which none of us would ever want to see, but from which we shouldn't turn the other way. Highly intelligent children need novelty to stay motivated, thereby increasing the life experiences that will help them develop the confidence they need to grow safely and face the world. Police sergeant André Souza, who noticed Matheus rummaging through the garbage, became curious and wanted to better understand the family situation of the 5-year-old child. So, he went to visit him in his very modest house. Here, the sergeant could not help but be moved to see that there was not even a piece of furniture in the house and that apart from some old mattresses lying on the floor there was really nothing else.
Advertisement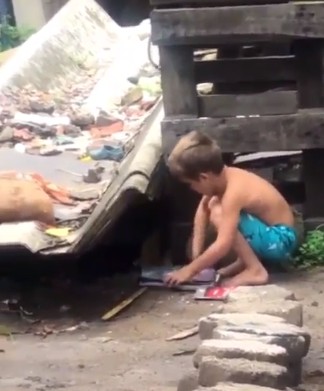 Instagram / sargentoandresouza_
The story of little Matheus has set in motion a fundraiser to try to improve the living conditions of his family. Many people were moved by the willpower of this 5-year-old boy who, despite everything, finds the strength to be happy for having found a battered book. In the fundraiser they were asked to send anything useful for the whole family, especially Matheus and his siblings, such as books, toys, maybe some musical instruments - it is important for children to explore their talents from an early age!
Advertisement