Newly adopted baby with Down syndrome smiles for the first time at her mother (+VIDEO)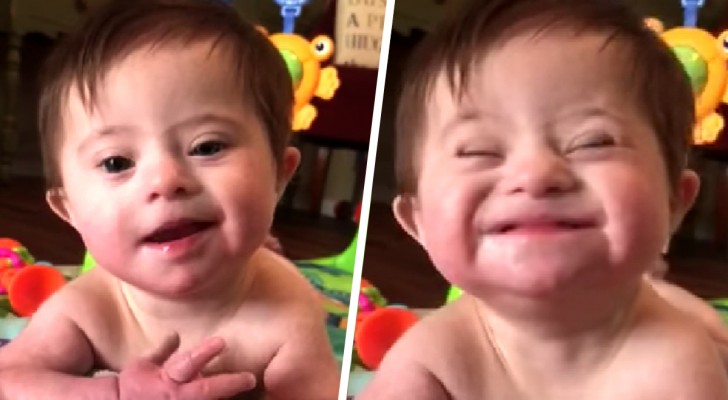 Advertisement
Deciding to adopt is not an easy choice to make: there are many unknowns and getting the newcomer used to the home can be challenging. And yet, we must recognise that adoption is a noble act. And when the child adopted has certain disabilities, a lot more care and attention is needed, of course.
In the story we want to tell you about here, this is exactly what happened: two parents chose to adopt a little girl with Down syndrome and have never regretted doing so.
via DailyMail
Advertisement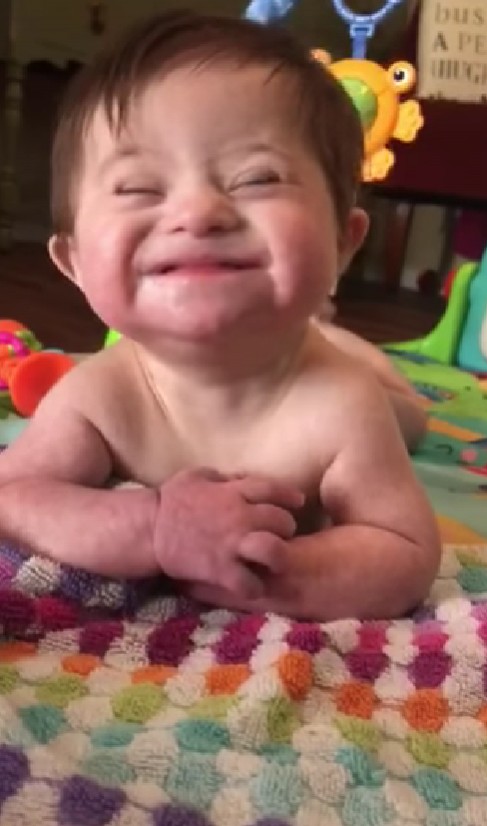 National Down Syndrome Adoption Network/Facebook
Baby H - as she is known online - has become very famous on the internet in a clip in which she is the star. At just 8 months old, this little girl was brought home by her adoptive mom and dad (who live in Texas). And this is where the little girl gave her new parents one of the best moments of their lives.
In a clip posted to Facebook, the little girl is seen lying on her stomach on a play mat. In the background you can hear the voice of her mother asking her how her day is going. Baby H answers this question with a dazzling, sweet and wonderful smile.
Advertisement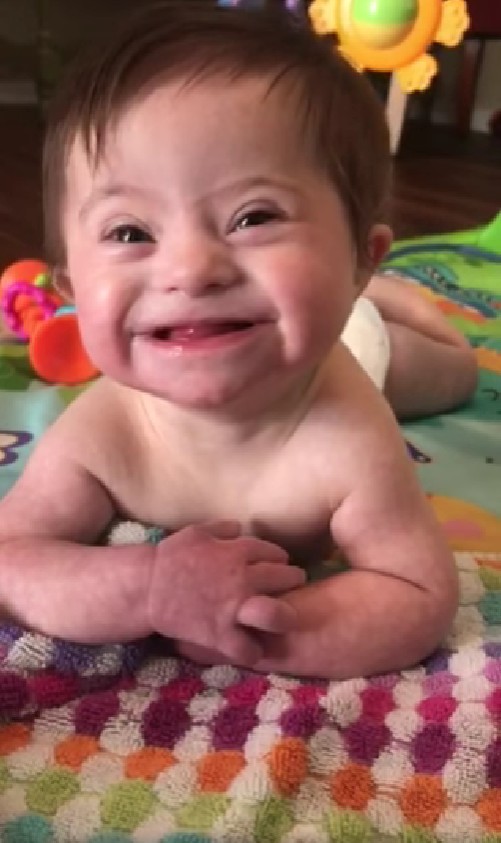 National Down Syndrome Adoption Network/Facebook
Thrilled by her daughter's stunning smile, her mother asks her to smile again. When Baby H gives her mother another sweet smile, her mother can hardly contain her emotions.
The same thing happened to the many users who saw the clip. Many users were captivated by the sweetness of these images and left a few words of affection for Baby H. "She is wonderful and her smile will keep me happy for days," stated one user. "I just can't help smiling back watching this," another user wrote. And how could one not, looking at this happy face?
Sharing these images, however, was not done only to show off the little girl's sweetness, but also had another purpose, as her mother explained: "At 8 months, Baby H looked at us and gave us this sweet, tender smile. We decided to share this clip to show people how special children with Down syndrome are. There is a great beauty inside of them".
This is a wonderful message of encouragement for all those raising children with Down syndrome. Of course, facing everyday life is not easy under these conditions, but seeing your child smile like this can make it all worth while.
We wish Baby H and her parents all the best for the future.
Advertisement