15 people who have gone a little too far with make-up and created real masterpieces of horror
This MAC ad...I think my child designed that look!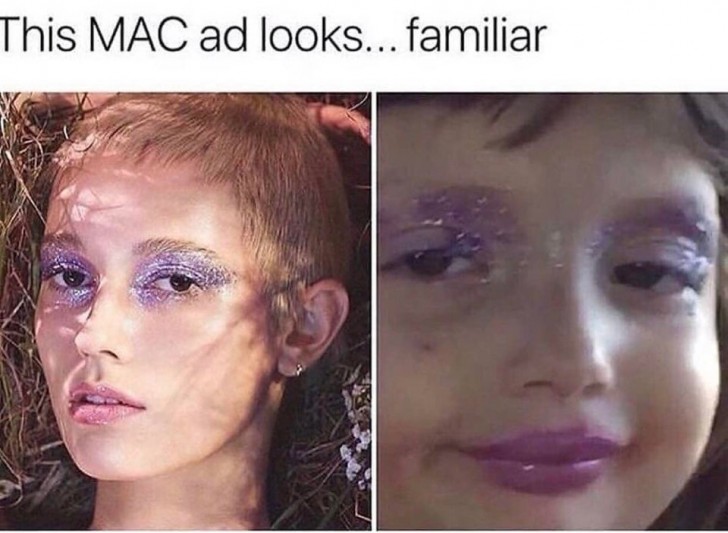 Uh, a little too orange?
I had my make-up done professionally: but maybe it wasn't such a great idea!
Did you also notice that the faces are a little too ... uniform?
Ok, when too much is too much!
A punch in the eyes!
A make-up artist who thought the client was going to a Carnival party.
Too...obvious?
Look at this bride's cheeks ... something is not right!
Spote the color difference between this girl's arm and her face ...
Ok, we understand that we need to look you straight ... in the eye!
Big mistake!
Very nice, it would be perfect for a Carnival parade!
We don't know if the makeup lightened her complexion or made her darker!
"I want to see you without makeup..."