20 imaginative Christmas trees that fit in perfectly with the environment where they were made
Christmas is coming, even for the military!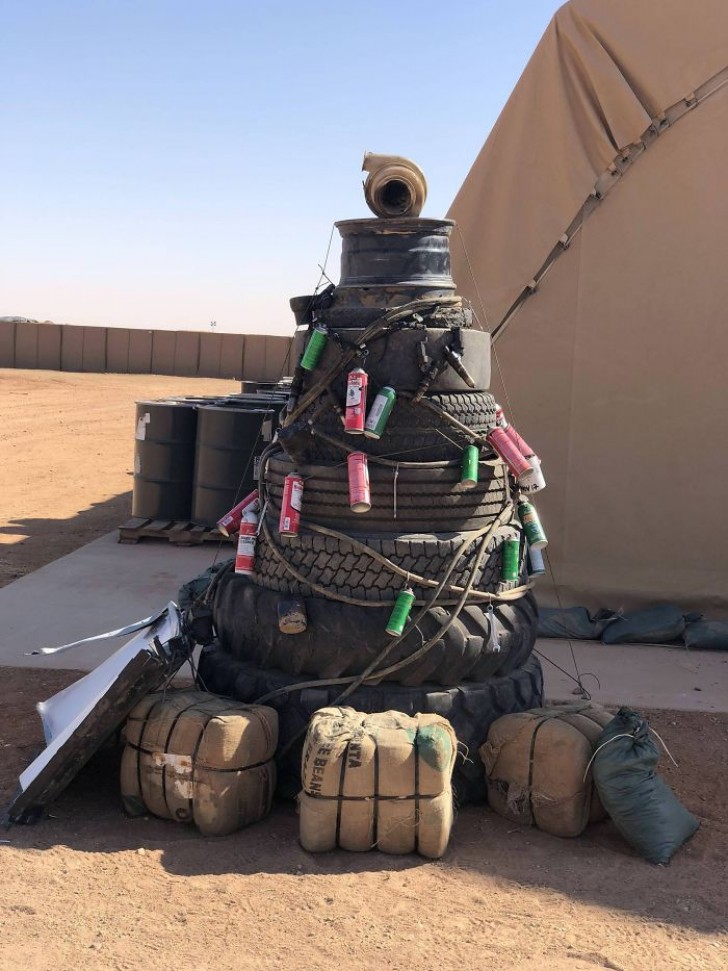 An original Christmas tree in a tech shop!
Merry Christmas from this horse riding school too!
From a women's clothing store, this is a brilliant idea!
Food delivery business? They too celebrate Christmas in their own way!
Even the greengrocer must celebrate Christmas how he can!
A Christmas tree made with pelicans inside a large pet shop!
A Christmas tree made from latex gloves in a medical laboratory!
The magical Christmas atmosphere of a big bookshop!
A merry canine Christmas!
Yes, those are actually peppers!
A Christmas tree standing in a university's Mathematics department!
Even those with prostheses are in the mood for the holidays now!
What genius! Building a cute Christmas tree in the office with monitors!
The Christmas tree in my school library: how fitting!
The prize for the most original Christmas tree, goes to the one made by my chemistry teacher!
At my local pub, Christmas with a difference!
The Christmas tree at my gym is made entirely with weights!
Which one do you prefer? The small, medium or large one?
A rather hasty Christmas tree!