Together forever: 15 discreet tattoos with very moving meanings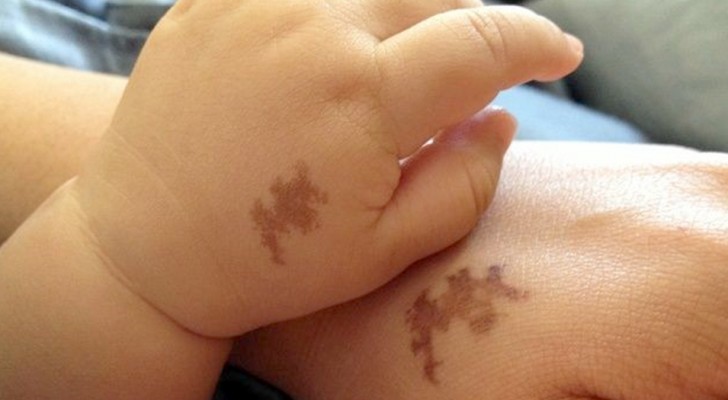 Advertisement
Not everyone loves tattoo art. There are those who prefer not to modify their skin with images, artistic forms or reproductions of people, characters or even phrases and quotes, and those instead who love to leave traces of their life, their experiences and their past, imprinting them forever on their bodies. The belief that a tattoo has to be flashy and conspicuous is just an unfounded prejudice. We have in fact selected for you some of the most minimal, discreet, artistic and moving tattoos that people from all over the world have published on the web. Most of these tattoos have one very touching thing in common: they celebrate very deep emotional and sentimental bonds!
Advertisement
What meaning does this beautiful tattoo have?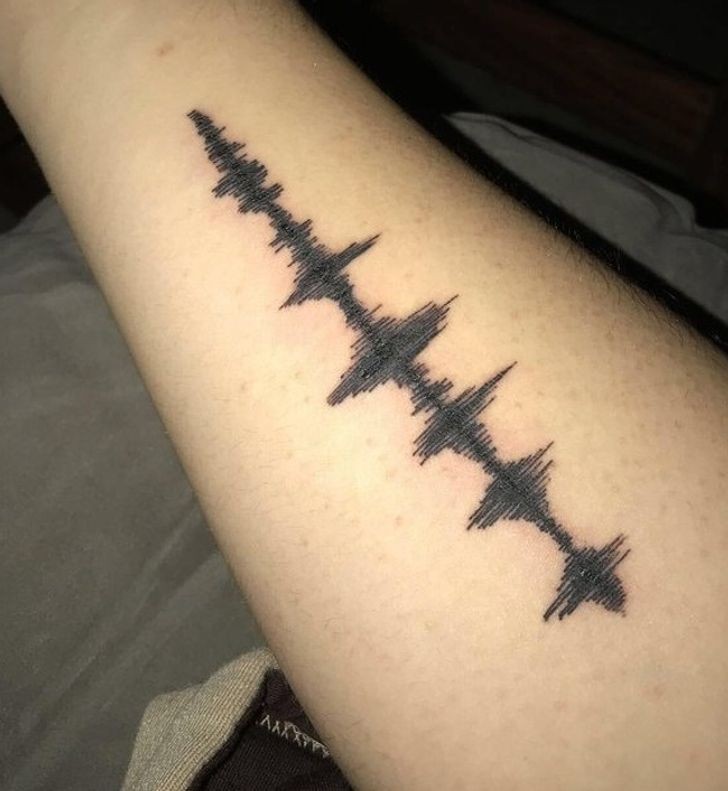 The person who wears it on his arm tells us: "For my eighteenth birthday I had my father's laugh frequency tattooed on my arm, he passed away 3 years ago. Now I carry his smile and his joy wherever I go..."
A mother and her newborn baby share the same mark on their hands...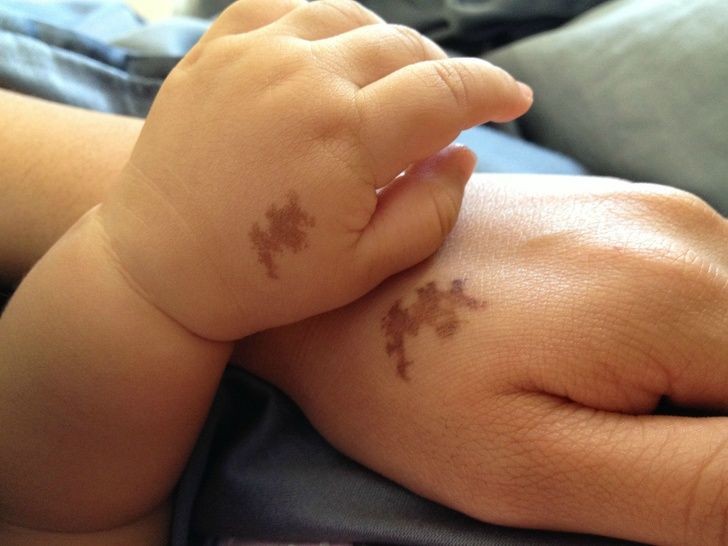 But the little one does not have a tattoo: the mother who had the tattoo done, just like the strange birthmark that her son has on the back of his hand!
Advertisement
Two strange alien symbols?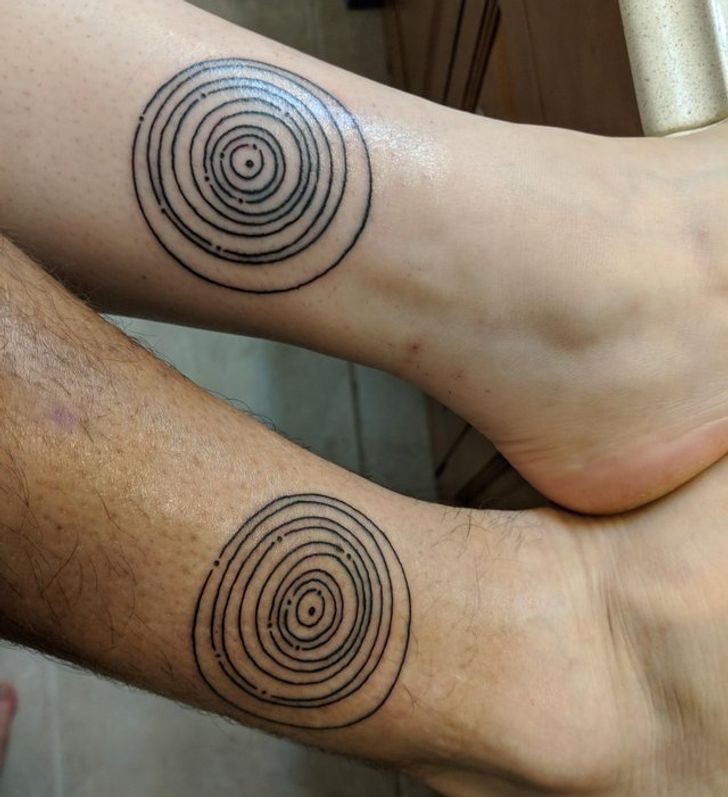 But no. The very moving answer is given by the author of the photo: "The wife and I have tattooed a diagram that depicts the position of the planets at the exact moment we got married."
There is nothing more significant than one hand helping the other, in every difficulty!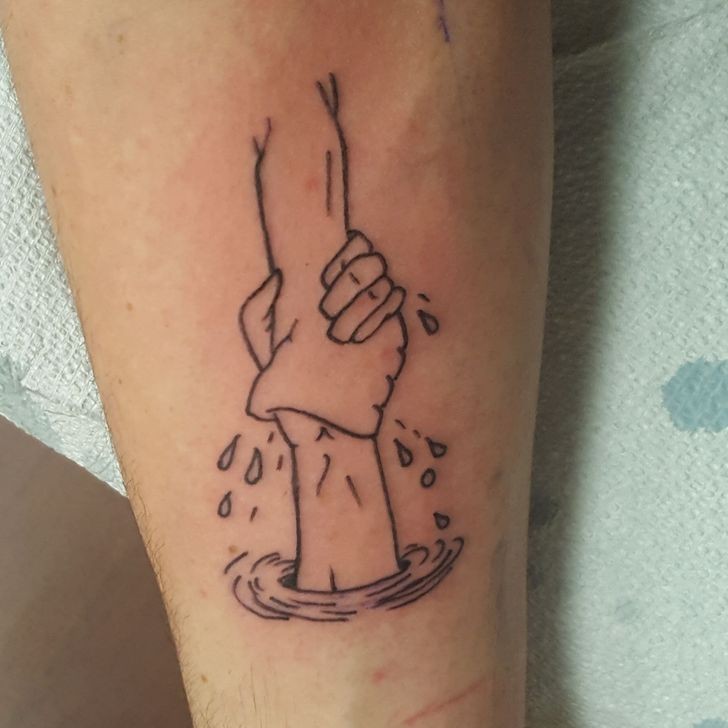 A homage to a deceased friend...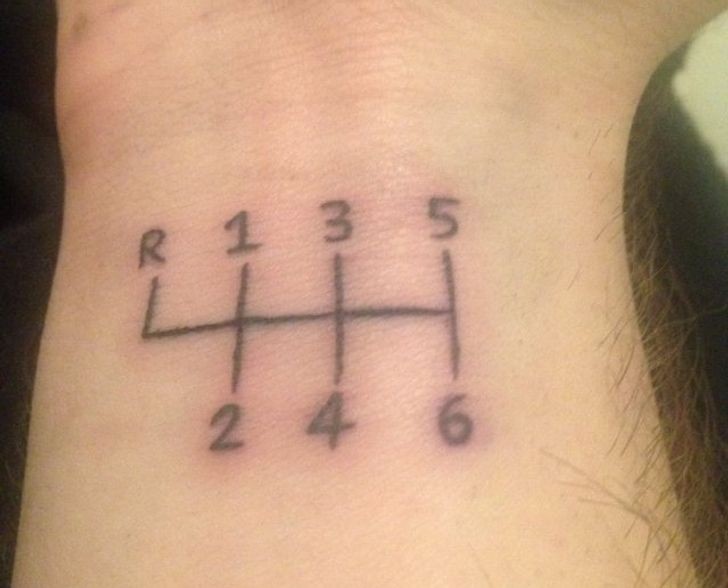 The author of this photo said that the tattoo on his arm reminds him of a friend of his who drove racing cars for a living, who unfortunately passed away prematurely ...
Advertisement
A tattoo that opens old wounds...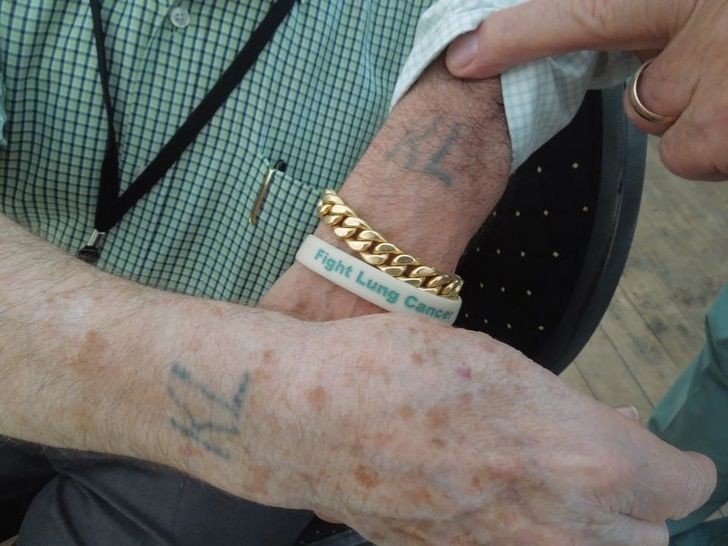 The author of this photograph tells that his grandfather was released from a concentration camp in 1945 and that now he has traveled to Germany and has met, for the first time in his life, other people of his age who survived the Holocaust, who had the same tattoo as him...
A tattoo that once again celebrates the special bond between grandmother and grandchild ...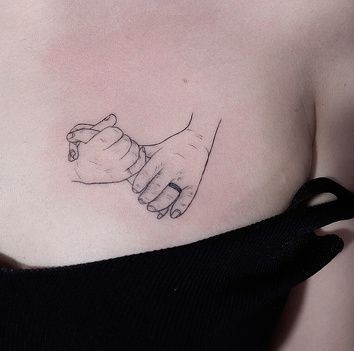 Advertisement
A moving tattoo to celebrate a very special anniversary ...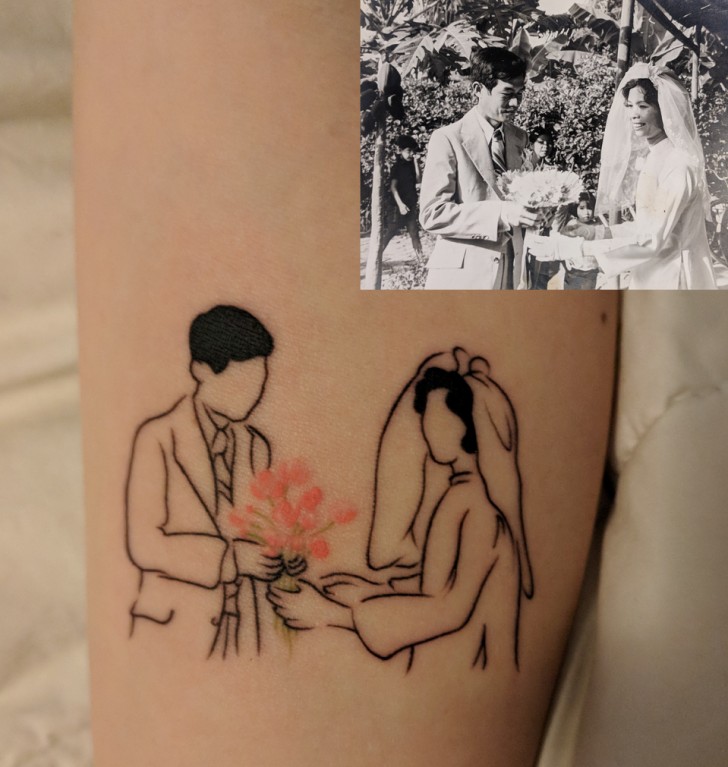 A rose that has a very deep meaning for the author of this photograph ...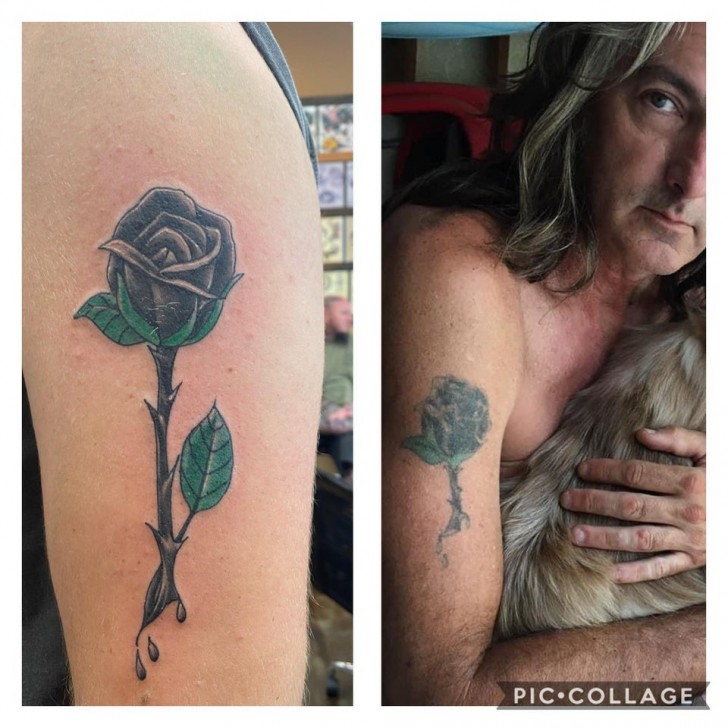 The guy tells the story behind this tattoo: "My father passed away almost two months ago. Today is his birthday and he always wanted us to have matching tattoos!"
Advertisement
An owner who loves his cat so much that he always wanted to carry it with him!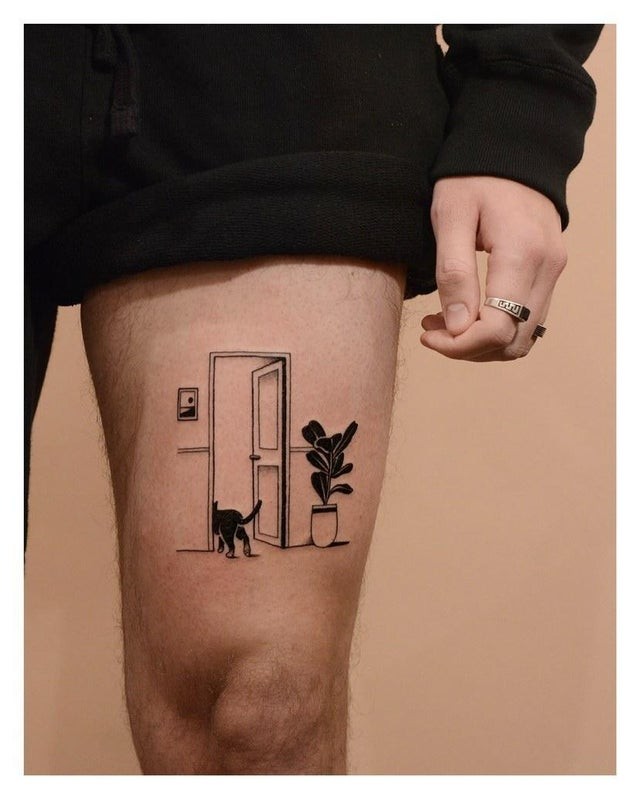 Me and my faithful four-legged friend!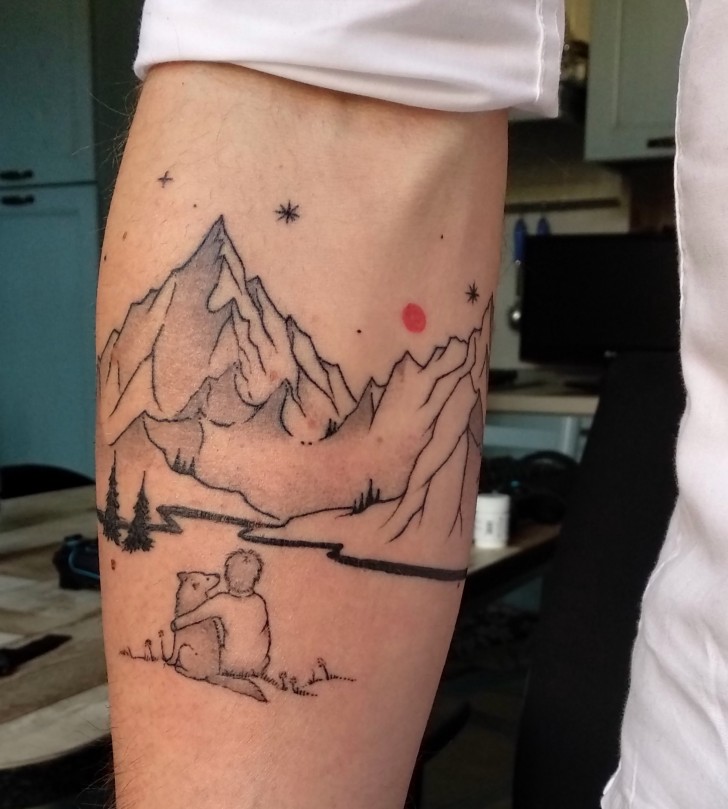 An atomic tattoo?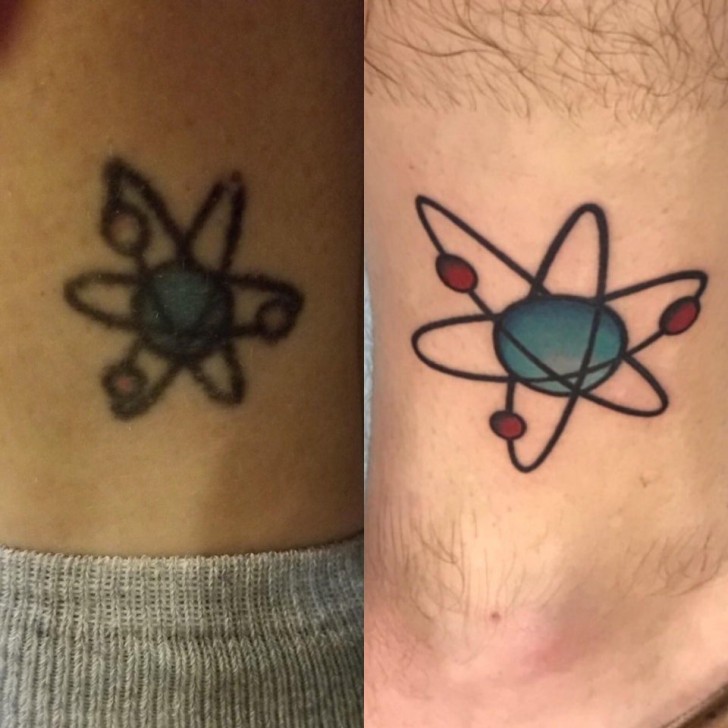 There is an explanation: the boy wanted to have this beautiful, very minimal and artistic tattoo done in honor of the memory of his father who passed away: he was a great science enthusiast!
My first tattoo couldn't help but celebrate all the love I feel for my kitty!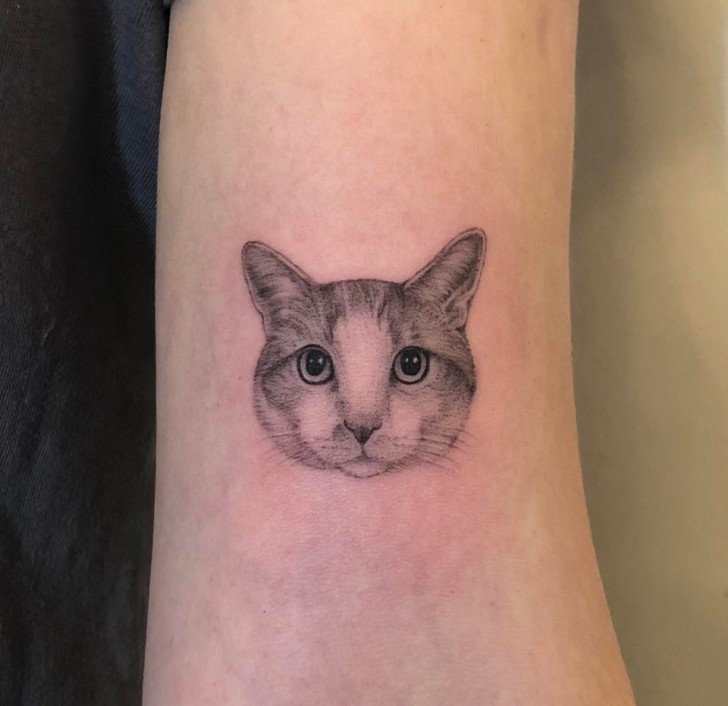 What better way to celebrate the love between my father and my mother than by having this done?
How to pay homage to my grandmother's fight against disease?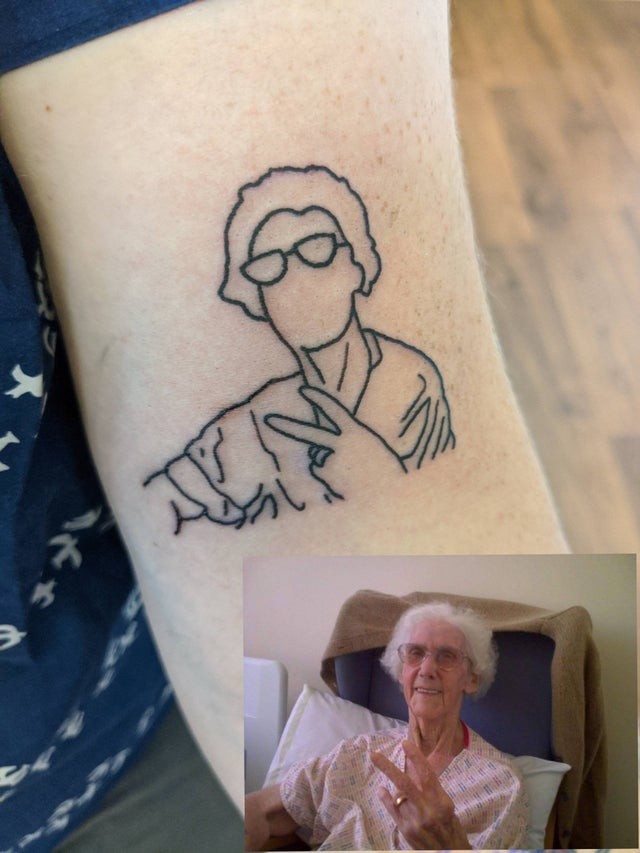 Obviously, with a tattoo dedicated to her!