"My son feels like a little girl": a proud mother reveals the new identity of her 6-year-old to the world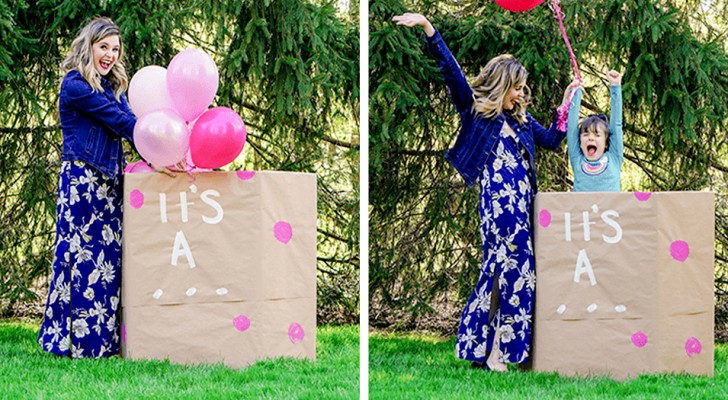 Advertisement
Although it can sometimes be very complicated for a parent to raise their children with care, patience, affection and with mutual respect for their needs and desires, there are many mothers who have distinguished themselves and who continue to stand out for their huge heart, for their innate sense of acceptance and pure love, which goes beyond any choice or life decision. Today we want to tell you the story of Zoe Lynn and her 6 year old daughter; this mother has organized a very special "gender reveal" party for her baby!
via Daily Record UK
Advertisement
Zoe Lynn wass the mother of two boys, the eldest, named Colton, is six years old and lately seemed not to be as happy and carefree as he was before. The mother, together with her husband Cory, could not understand what was wrong with the child. It was very difficult to get their son to tell them what was upsetting him, but one day, when his father had gone to pick him up at school, Colton had uttered a sentence that had made them cringe: "I was supposed to be a girl but I'm a boy. So I think I'm living the wrong life."
Zoe and Cory were both shocked and saddened by what Colton was telling them; their 6-year-old son felt like a girl, and they couldn't do anything about it ...
Advertisement
In a long Facebook post, Zoe said that when she was under 6, Colton had always preferred to play with dolls, dress up in princess clothes for Halloween, birthday parties or school plays, but the two parents had certainly never precluded their two children from playing with what they wanted, and dressing as they wanted; after all, they had always professed at home a certain mental elasticity far from the rigid schemes that distinguished what was masculine and what was feminine.
Zoe didn't know how to console her Colton and make him feel safe and accepted by his own family unit, until she came up with a sweet and at the same time brilliant idea: a gender reaveal party in which Zoe "presented" Avery, her transgender daughter to the world!
In the long Facebook post in which this mom shared her experience, Zoe wrote these moving words: "When Colton told me he felt like a girl and not a boy, I cried because I KNOW my son's life going forward will be much harder than other kids. I cried because I knew I didn't understand before and now so many other people who don't understand will direct their lack of understanding towards my kid ...
But then I stopped crying. Because as much as I feel I have struggled, it will be much more difficult for her. Now we have an AMAZING, AMAZING group of people who have never made her feel more loved: So, as the proud mom of a six-year-old, I'd like to introduce you to my daughter, Avery!"
So welcome to the world, little Avery!
Advertisement