Troublemaking Animals: 19 photos of cats and dogs showing no remorse for their misdeeds
1. "Hi mom, you think it was me? But that's not true!"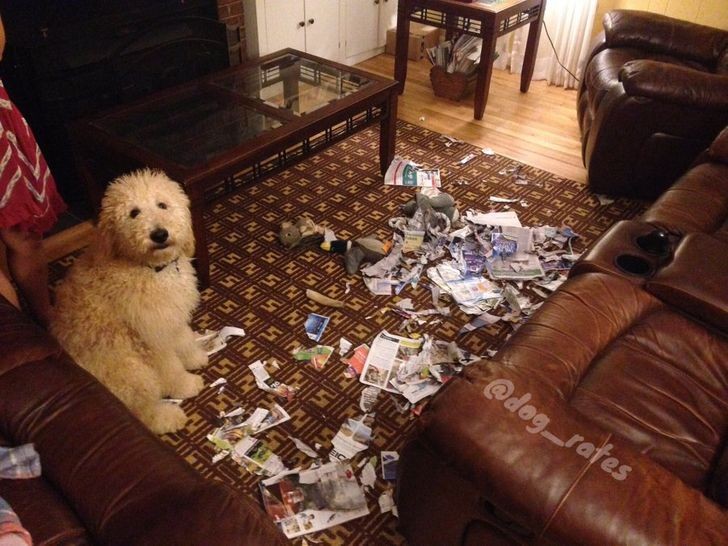 2. "I don't know, it wasn't me!"
3. "I'm hungry mom...really!"
4. "If I stay still they won't see me, If I stay still they won't see me ..."
5. Look at his face: he's not in the least bit sorry!
6. "We had a cake made for our fifth anniversary and this fat guy took the first bite!"
7. Obviously, she is not in the least sorry for her actions ...
8. Remorseless
9. He just wanted to play cards a little ...
10. Actually, he looks a little sorry ... but that doesn't mean he didn't enjoy doing it!
11. "I love my cat, but I wish I could have a Christmas tree like everyone else ..."
12. "So, apparently he wanted to get into the house while I was at work today..."
13. "Someone really enjoyed chewing on my keyboard ..."
14. No signs of repentance!
15. "I ate mom's earphones and she punished me ..."
16. "Last year I had to redo the Christmas tree 3 times ..."
17. "Welcome home!"
18. "No Mom, I have no idea who could have done such a thing!"
19. "Leave me alone at home would you? This is what you deserve, stupid human!"