19 funny family photos that are so bizarre they will make you smile
1. When at some point in your life you realize that you should have married Leonardo DiCaprio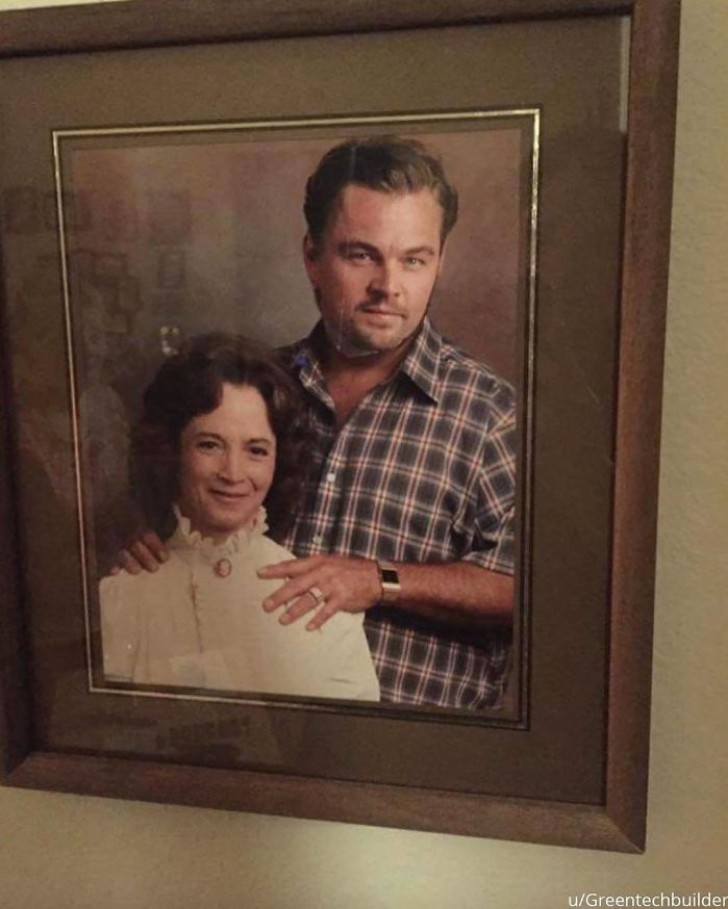 2. "Apparently I couldn't wait to be photographed!"
3. "My cousin took this picture of her husband and two children. The eldest should have been standing and smiling, but apparently he fell over."
4. "This is my sister in a toilet bowl, apparently quite happy"
5. Grandma calling her best friend!
6. As you can see, she is already stressed out!
7. "This was my 3rd birthday ... seems to have been a fun party judging by the amount of champagne I'm eyeing!"
8. "We gave Grandma a new TV, but she didn't want to get rid of the old one ..."
9. The poor child was able to remain quite calm
10. "My daughter was the best dressed girl at school on Halloween!"
11. "Dad was sure the photo for church was going to be a head and shoulders shot!"
12. "The photographer asked my son to put his hands on his brother's shoulders ... he grabbed him by the throat!"
13. What a beautiful photo of the cousins ... oops!
14. Never leave Dad alone with the kids!
15. Guys, what enthusiasm!
16. "My aunt had given us some porcelain dolls that looked like us and Mom wanted to take a group photo ... it looks like a horror movie!"
17. "Help! My daughter is possessed!"
18. "And so I was telling you about that time in Miami ..."
19. "It was October 1983, I'm the second from the right. Our father was still trying to understand what turn his life had taken"