Ready for retirement: 15 people who as children looked like middle-aged ladies
1. Yearbook photos can be merciless ...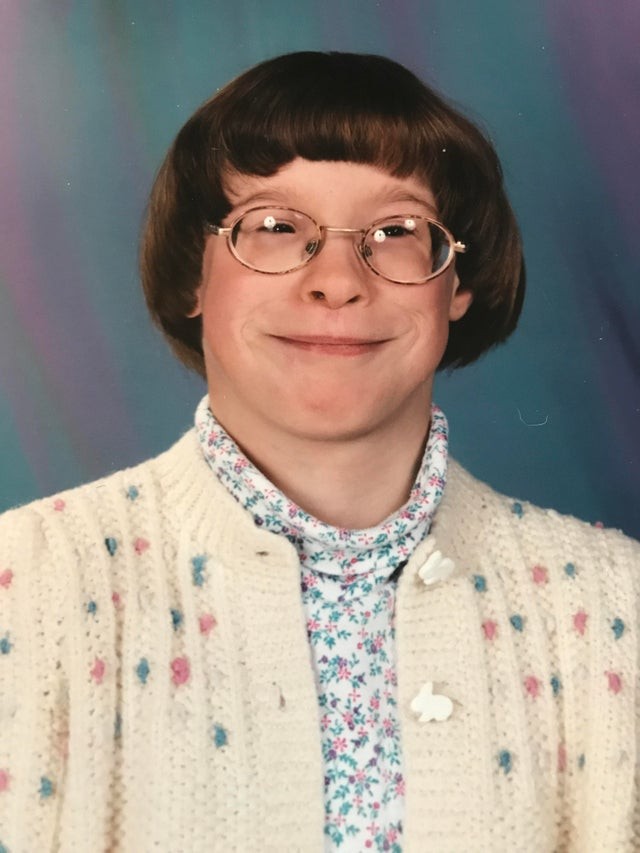 2. Very glamorous ... yet she still looks like an old lady who just got off the Titanic!
3. "When I was 10, I looked like a middle-aged mom"
4. "Here I am, at 12: I had just discovered that my grandchildren hadn't had dinner yet"
5. Only the braces indicate her true age ... more or less!
6. "My friend who at 12 was already going on 45!"
7. Ready for a drink with friends!
8. A real 80's TV star...
9. A new school year, but it was already time for retirement!
10. "My fiancé showed me his passport when he was 16 .... 16 ?!"
11. I looked like an old church going lady
12. My parents told me colored lenses were cool ... but I looked like Elton John!
13. Indefinite age, but in the 80s this girl seemed to have already lived through a few decades!
14. "First year of college: girls, please, one at a time!"
15. BONUS: Those who forget the past are doomed to make the same mistake forever!