Woman hangs her washing outside and the next morning, she finds her pants frozen stiff: she can't stop laughing (+VIDEO)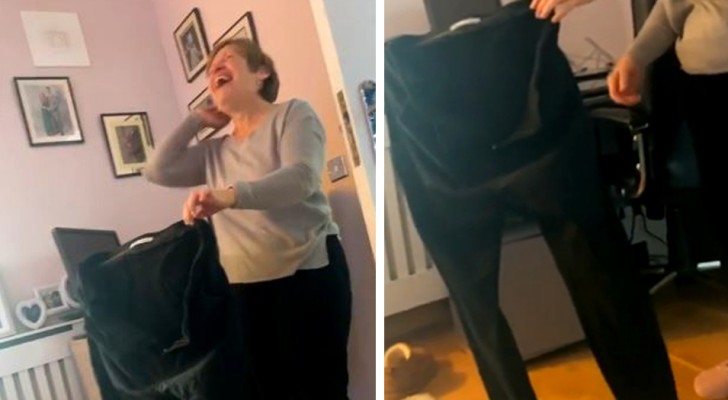 Advertisement
Winter it is cold, and there are those who live in countries with very harsh climates that have to take precautions before going out. When temperatures drop below zero degrees, even hanging up the washing can be complicated. One mother knows this well very well: she had tried to dry her clothes outside and the following morning, found her pants completely frozen. Her reaction was hilarious and we can't wait to show you:
Advertisement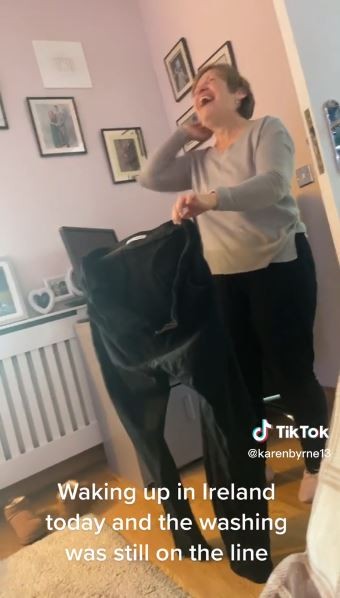 Karen Byrne lives in Ireland and, like many, chooses to dry her clothes outdoors - even in winter - in order to save some money on her power bills. Many have to resort to using power-hungry clothes dryers in countries where temperatures drop below zero. And it is not easy to dry the washing in winter, let alone dry it quickly! Karen decided to hang up her washing outside, but the next morning she got a hilarious "surprise": a pair of trousers had frozen solid during the night!
The scene - a video of which was shared on TikTok - was viewed by thousands of users. In the short clip, Karen can't stop laughing. With tears in her eyes, Karen shows users how the pants have frozen solid.
The clip was hilarious for users: Karen's laugh is really infectious and the scene is quite comical! Many users shared their experiences too: ''My mother used to hang out the washing in winter. The towels got as stiff as a board"; "I left my washing out last night and this morning I almost got blugeoned by a sweater hanging on the line". Some suggested hanging the washing indoors during winter but using a dehumidifier (which is much less expensive to run than a clothes dryer).
What solutions do you have for drying your washing during winter? Tell us in the comments!