15 stunning wedding photographs from yesteryear that look like they came out of a movie set
My grandparents cutting the cake, in 1950.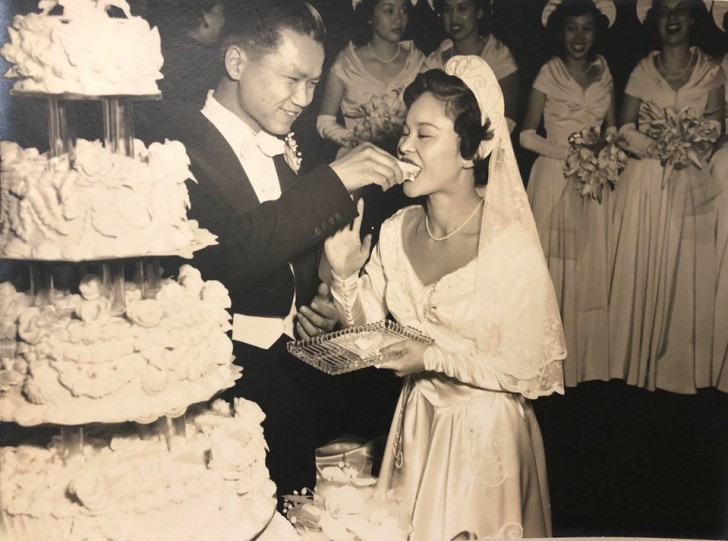 My grandmother preparing for her wedding in 1968: what charm!
Left my grandfather on his wedding day. He looks like a movie star!
The bright smiles of my grandparents on their wedding day: what joy!
My grandmother and my great grandmother preparing for the big day!
A photograph that looks like something out of an old film!
Look how charming my grandparents' were, in 1956!
My grandmother wearing a Christian Dior wedding dress during the 1940s. Wow!
The grace and elegance of my grandmother on the most important day of her life!
A knowing smile that new couples who get married today dream of!
My great-grandparents on their wedding day, way back in 1911!
In 1950: my grandparents, of Indian origin, just got married!
1962 Grandma and Grandpa cut the wedding cake!
My grandmother should really have been a movie star!
My maternal grandparents happy and surrounded by friends and family on their wedding day in Boston in 1962!