They married despite the opposition from their families: today they are the oldest couple in the world
Some loves really seem destined to last forever. Although there are now more than a few skeptics on the subject of love and emotion, we have many examples of marriages and lasting romances, pursued with passion and determination. It doesn't matter what friends or parents think - the important thing is to be happy with your choice and confident in your love. Julio Cesar Mora Tapia and Waldramina Maclovia Quinteros Reyes certainly were when they chose to get married despite their respective families being opposed to the union. Today they consider themselves the longest-lived and oldest couple in the world!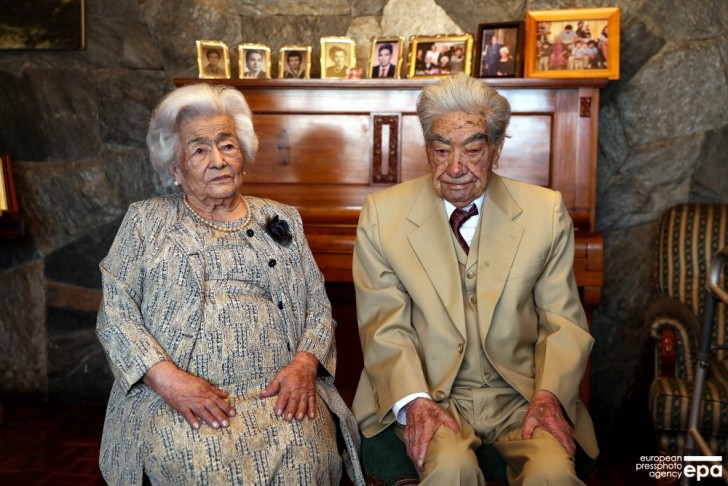 They got married on February 7, 1941 in Quito's oldest church, La Iglesia de El Belén, and today they are still in love more than ever. Almost 80 years have passed since that day, but the elderly couple still show that they love each other like in the first years. He is 110 years old, he was born on March 10, 1910, before the Titanic sank and television was invented; she is 104 and together they form a Guinness Book of Records couple: their total age is 214 years and 358 days!
Together they built a large family, which they consider their greatest and most precious legacy: five children, 11 grandchildren, 21 great-grandchildren and nine great-great-grandchildren! Our best wishes go to them!