16 people who recreated their childhood photos showing that time passes but the feelings remain the same
1. Hard to believe it was us ...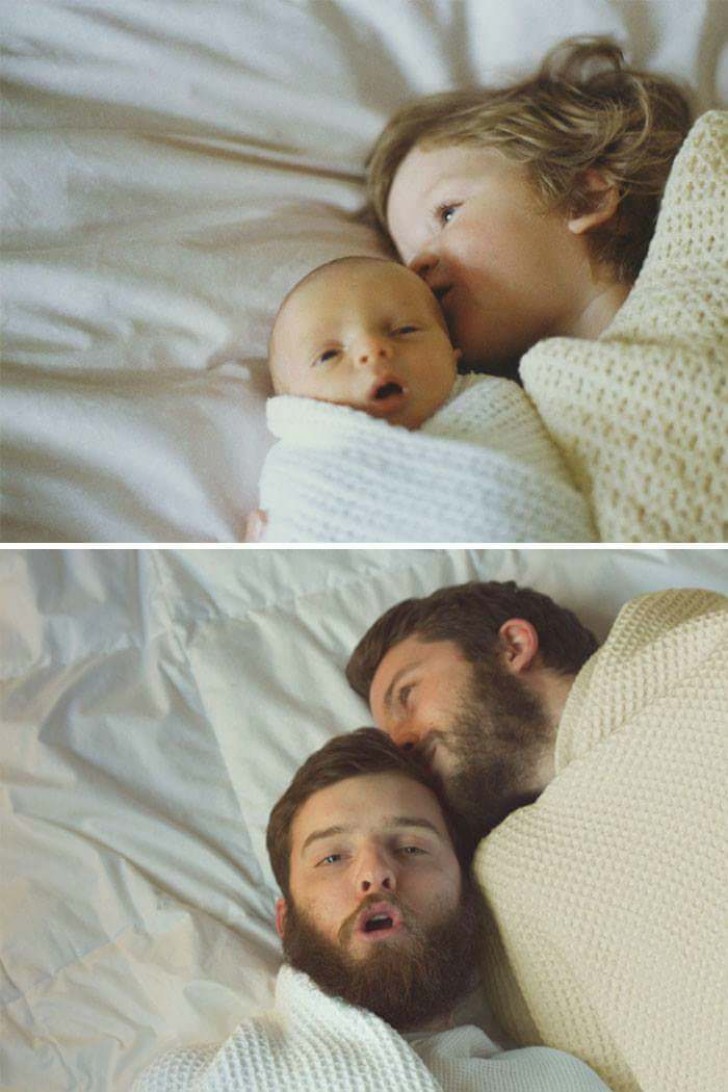 2. To recreate such a memorable photo, you have to be exact, in all the details!
3. That game no longer fits us as well as it once did ...
4. My sister and I have always enjoyed dressing up, as children and as adults!
5. All of us grandkids gave this photo to my grandmother to celebrate her 70th birthday
6. The expressions are just the same: practically unmistakable!
7. My brother and I when he graduated ... and then when I graduated!
8. 22 years later, the tree is much bigger than it was when we were small ...
9. The hat is missing, but the spirit is still the same as when we were young!
10. Best friends for 18 years: an anniversary that had to be celebrated!
11. 1984 vs 2013: my brothers and I decided to go on a trip back to the same place, dress up like back then and take this picture!
12. Here we are, just like in the past ... only a few more years have passed!
13. Even when you are grown up, sometimes you have to behave like kids ...
14. Four true friends and the same happiness as many years ago
15. Jokers yesterday, jokers today!
16. My sister just got married, so we decided to recreate this moment from our childhood!