These dads would do anything for their children, even dressing like a princess: 17 photos that show their tender side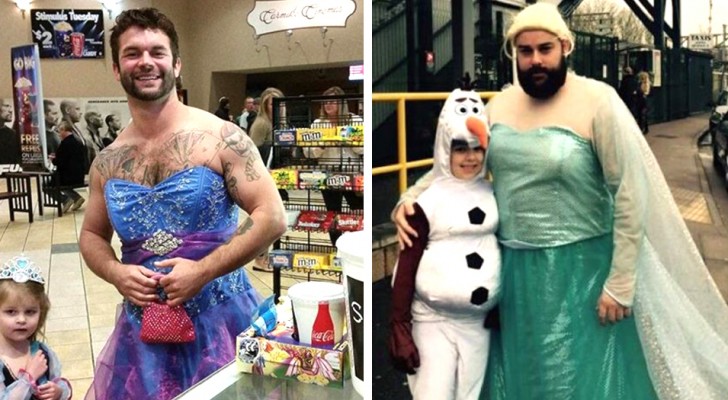 Advertisement
The father figure has definitely evolved over the years and, if in the past the dads preferred to disappear in the face of certain family duties, today they seem increasingly determined to face their responsibilities. In addition to their duties, they certainly do not shrink from the pleasures, which have also changed over the past decades: today a dad wants to be close to his children playing with them, masquerading as a princess or superhero just to make his children laugh. A good father knows how to be there at all times in a child's life and this collection of fun photos will prove it to you.
Advertisement
1. This dad dressed as a fairy tale princess to make his "little princess" happy ... how many other dads would have done it?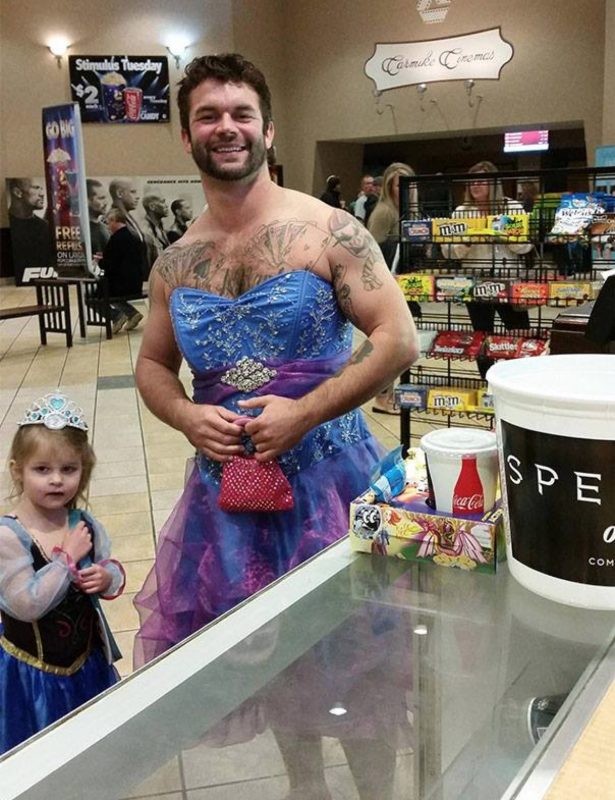 2. It doesn't matter if the umbrella can't cover both. What matters is that his son remains dry and sheltered from the rain.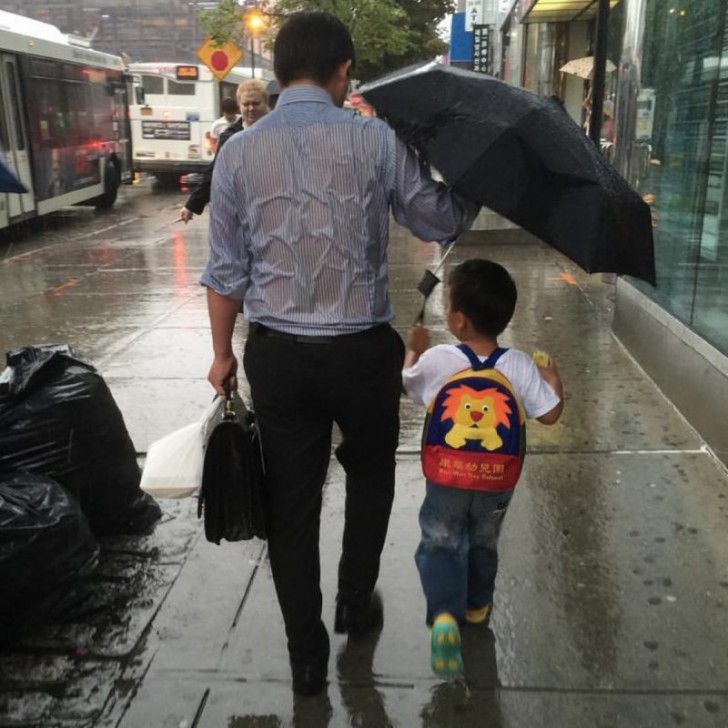 Advertisement
3. His daughter had a little kindergarten accident: she wet herself. We all know how humiliating it can be ... Dad, then, decided to go and get her wearing wet pants, so as not to make her feel alone and to not shame her!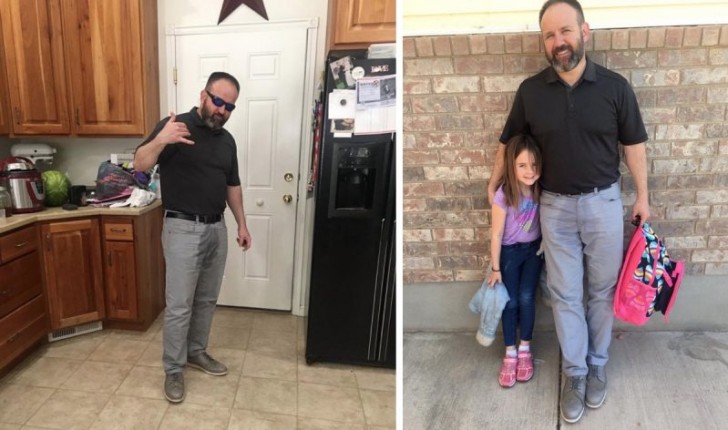 4. A good father is not intimidated even by a bear ... he always knows what to do even in these cases!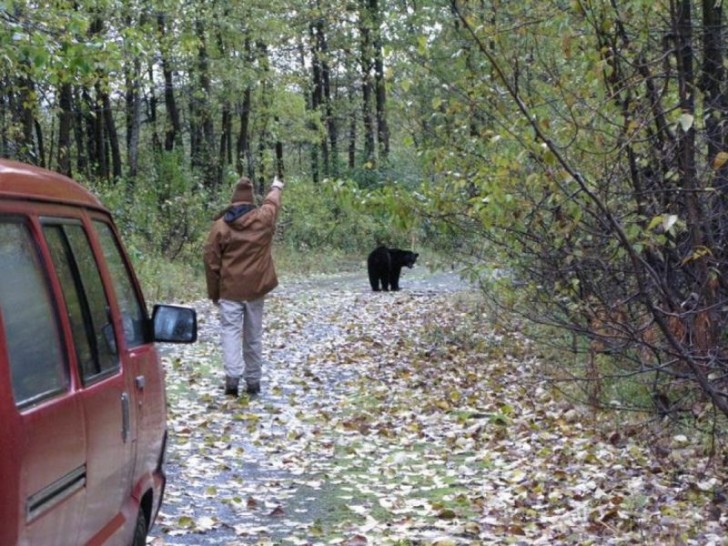 5. Usually it is said "the apple never falls far from the tree". In fact ...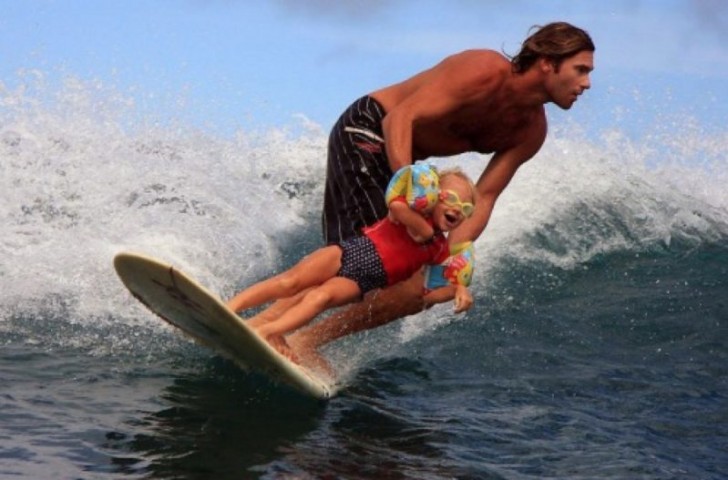 Advertisement
6. How to transform the living room into a giant ball pool and receive infinite gratitude from your children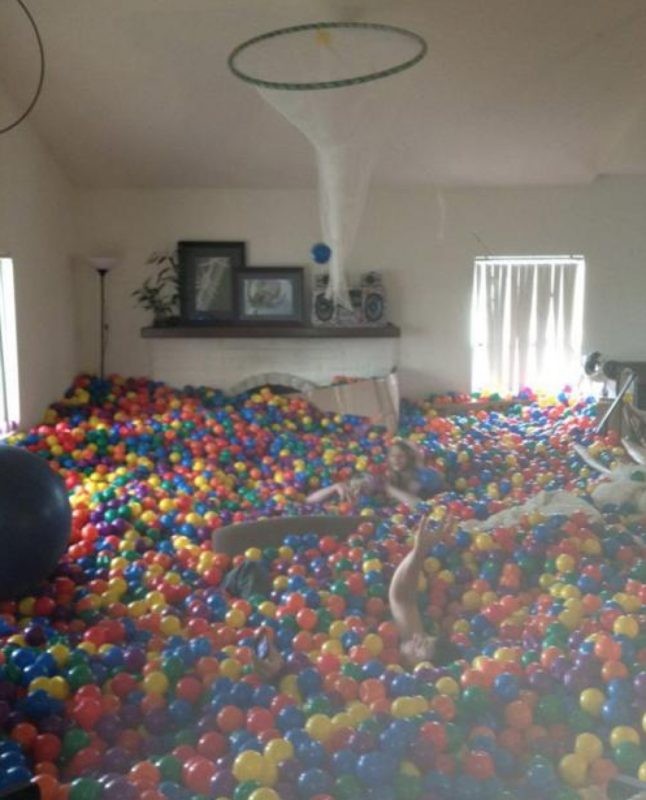 7. This dad would do anything for his daughter ... even accompany her to a One Direction concert!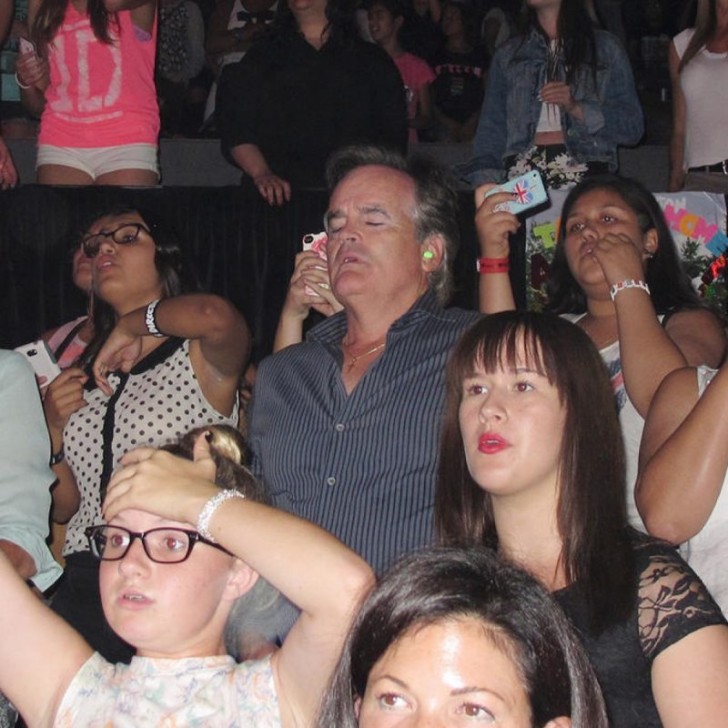 Advertisement
8. If his daughter wants to dress up as a big bad wolf on Halloween, then dad has to accompany her dressed as Little Red Riding Hood!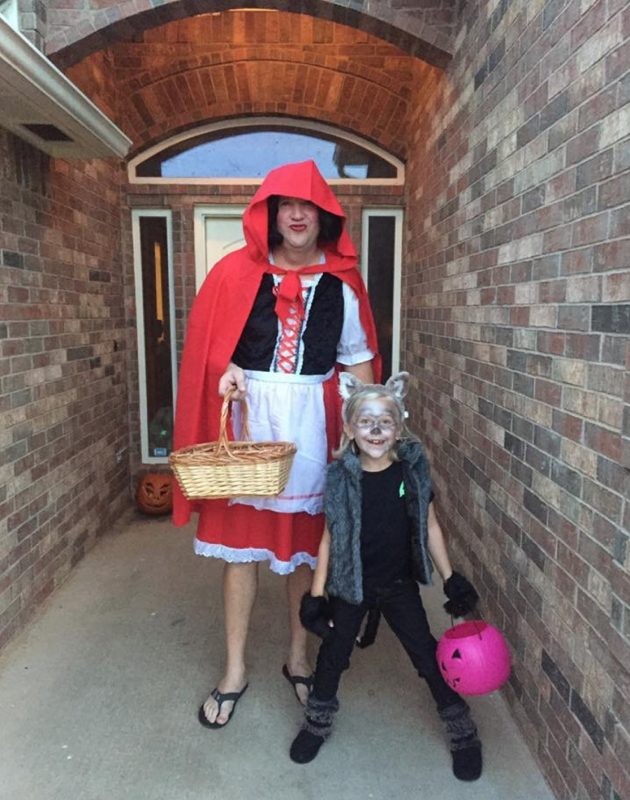 9. A solution as fun and thoughtful as it is dangerous!
Imgur/IHateMulesTheyAreSoHalfAssed
Advertisement
10. If your offspring looks this way it means that they love you and that you are the world. If you are this lucky, it means that you are doing a great job as a dad!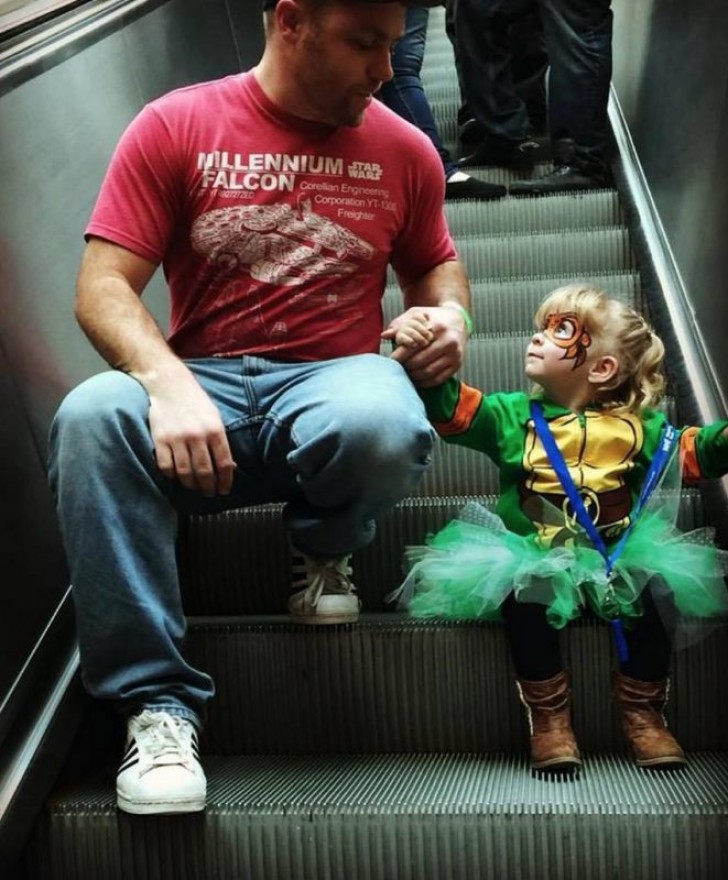 11. From your expression it seems you are evaluating how good an idea this bathing together thing actually was...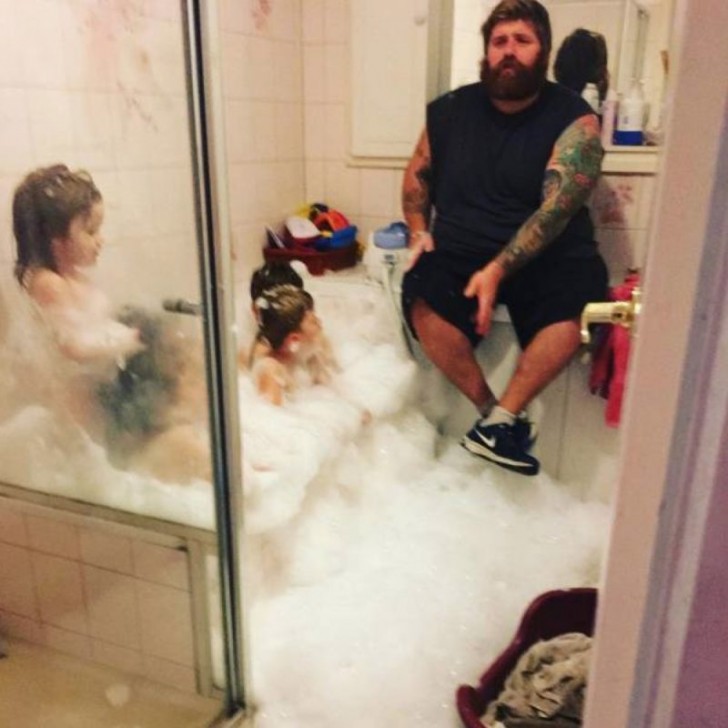 12. Now they can practice together in the living room!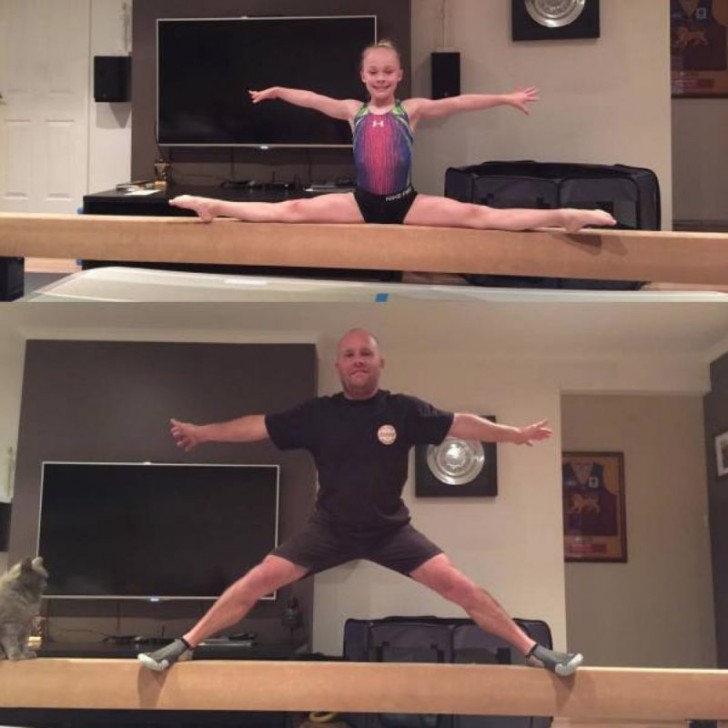 13. Definitely the most successful Halloween costume ever!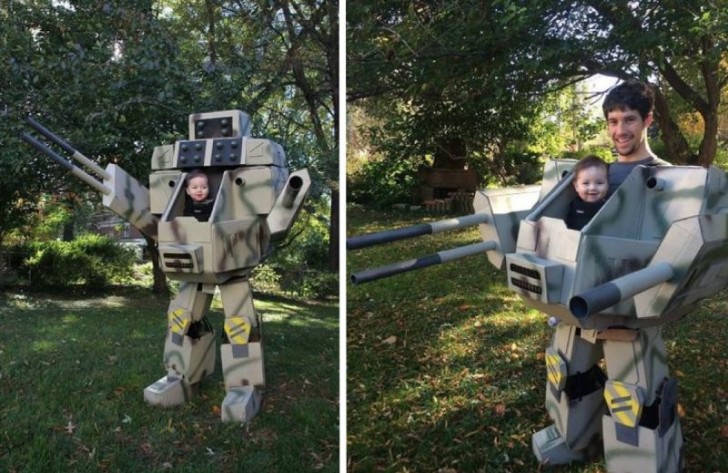 14. He has now become a true master of multitasking: with one hand he puts nail enamel on his daughter and with the other he holds his son
15. "My wife wrote and asked me if everything was ok. I replied with this photo!"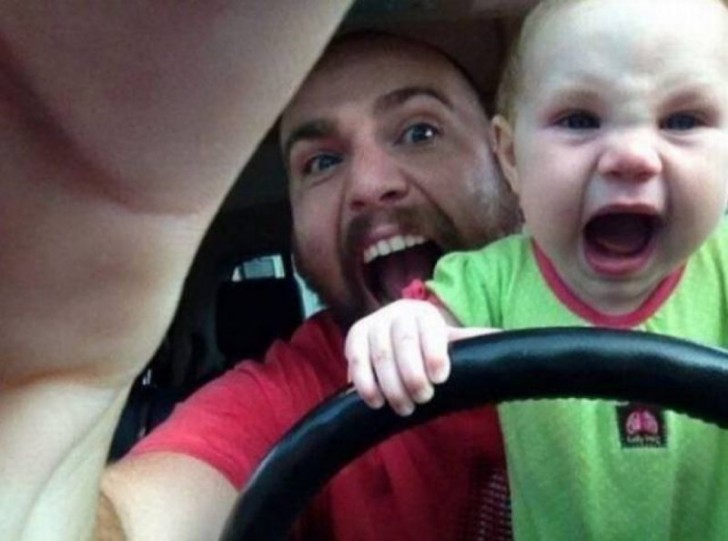 16. Even if he is a biker who wears leather and rides a Harley, this dad could not help but accompany his beloved daughter to see Frozen dressed up as the characters in the film
17. With a good, strong dad, even flying will seem possible!