15 photos show that the place where we feel most secure is in our mothers' arms
Dogs are said to be able to recognize their parents and family members even in adulthood. We do not know with absolute certainty whether this occurs, but several studies suggest that recognition and attachment to the mother, for example, depends very much on a socialization process. A bit like human beings, in fact, dogs cannot "guess" their family ties simply by finding themselves in contact with them; just as humans also need external information and a certain type of coexistence in order to recognize their parents. Certainly, however, when a child "recognizes" his mother, he feels welcomed into a safer world.
This list of photos shows how mother is the "safest" place on Earth: it is only in her arms that we feel welcomed and protected.
1. Here is the face of a very proud mother!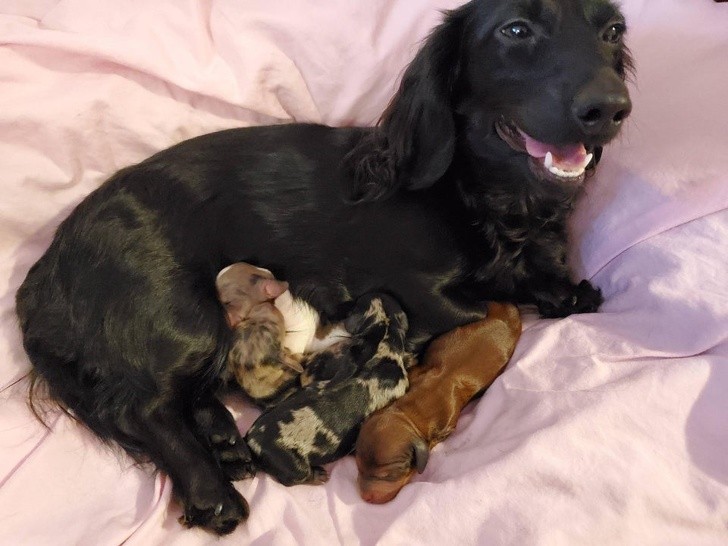 2. When we are puppies, sleeping next to mom makes us feel safe and relaxed
3. A mom is forever! Even when we grow up, we look forward to hugging her and hearing her wise words
4. How nice to sleep snuggled up with mom ...
5. ... and take a bath together!
6. A mother is always ready to support and encourage us every time we need to reach an important goal
7. "My German Shepherd Dog was having a phantom pregnancy, so I placed a puppy next to her"
8. A special moment such as the wedding day cannot be shared with joy without your mother
9. The best pillow is always mom's belly!
10. She is becoming an excellent mother cat!
11. Mom is always mom!
13. "My goat has just had two beautiful kids!"
14. You always take a nap next to mom
15. Being hugged by your mom is a fantastic feeling