Mother chimpanzee sees her baby for the first time 2 days after giving birth: she can't hold back her emotions (+VIDEO)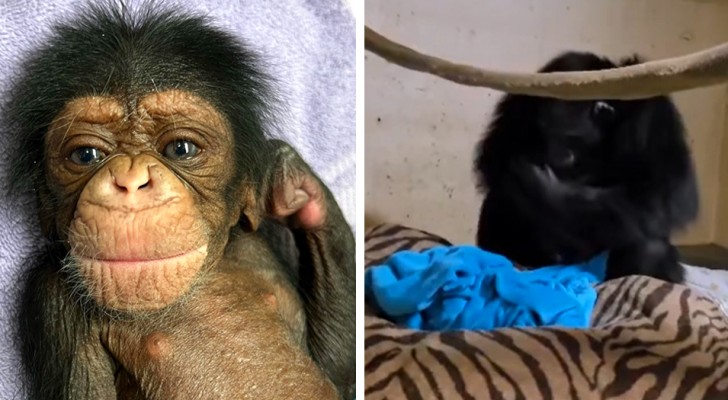 Advertisement
Maternal instincts play an essential role in the survival of all species, and all mothers - animal or human - do their best to protect their young. It is always touching to witness intimate scenes between a mother and her child. And this fact was highlighted in a video of a chimpanzee mother who got to see her baby two days after giving birth: the primate's reaction touched the hearts of thousands of viewers!
via Facebook / Sedgwick County Zoo
Advertisement
The wonderful scene shows a mother chimpanzee who embraces her baby at the Sedgwick Zoo in Kansas (USA). At the zoo, female chimpanzee Mahale, a 28-year-old adult, gave birth by caesarean section due to complications. Despite this, neither the mother nor the baby suffered any adverse effects. Everything went well, but the little chimpanzee - named Kucheza - had to be kept away from his mother for two days due to some respiratory problems. Kucheza had to remain under observation and was taken care of by veterinary experts. Two days after giving birth, Mahale was able to reunite with her baby: an exciting scene, to say the least.
In the video, the mother chimpanzee is seen entering the room where the doctors had left little Kucheza in a blue blanket. Initially, Mahale doesn't seem to realize that her baby is in the blanket. But as soon as she sees him move and put out his arm, she lopes over to him, picks him up and caresses him. It is a truly moving scene, and touched thousands of viewers. We can only ask ourselves how difficult it must have been for Mahale to have been separated from her child for two days.
Her joy in embracing her son is really clear in the video, don't you think? We are sure that you will also be thrilled to watch it!