This dog is finally saved by a generous woman after having lived on the street for years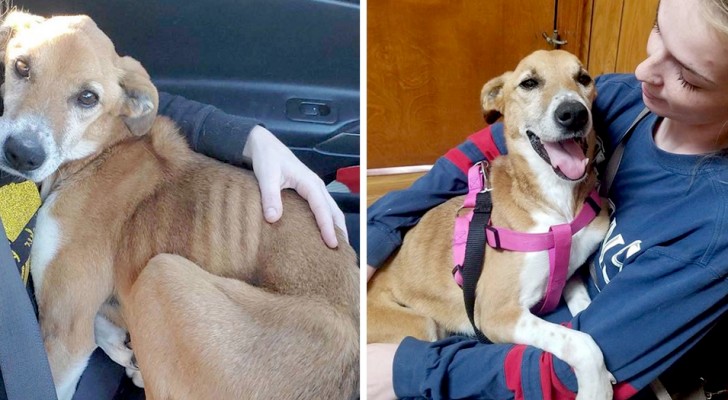 Advertisement
The epidemic of stray dogs and cats is more widespread than you imagine.
There are literally millions of cats and dogs all over the world who find themselves wandering the streets, without food or a loving family to whom they can return in the evening to sleep under a safe roof.
Reba, the little dog that is the protagonist of this heartwarming story, knows something about that sad situation.
And, fortunately, her story has a happy ending, both for her and for the human who eventually fell in love with her and adopted her.
via The Dodo
Advertisement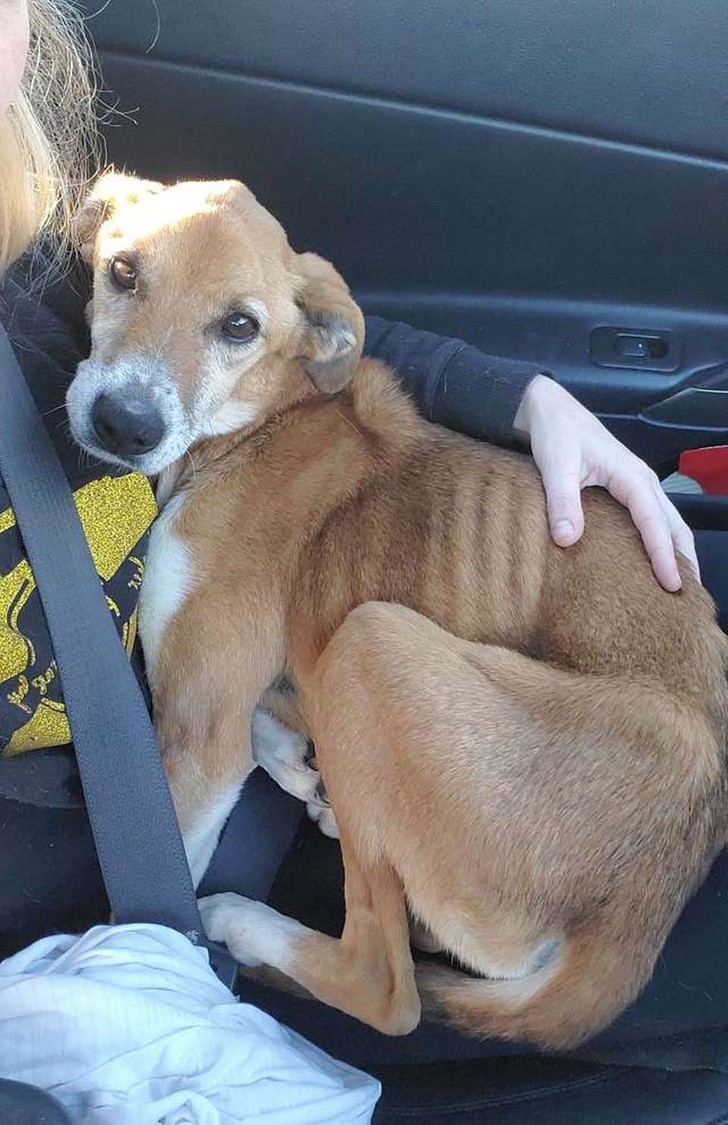 Kris Lenker was driving in the car with her partner when she saw out of the corner of her eye, a very thin and trembling dog on the highway roadside.
Initially, due to the freezing cold of winter, Kris thought it was a deer looking for food and a place to warm up.
But instead, it was a little dog, that frightened by the human who approached it, ran away and disappeared for a few minutes, from the sight of the couple ...
Advertisement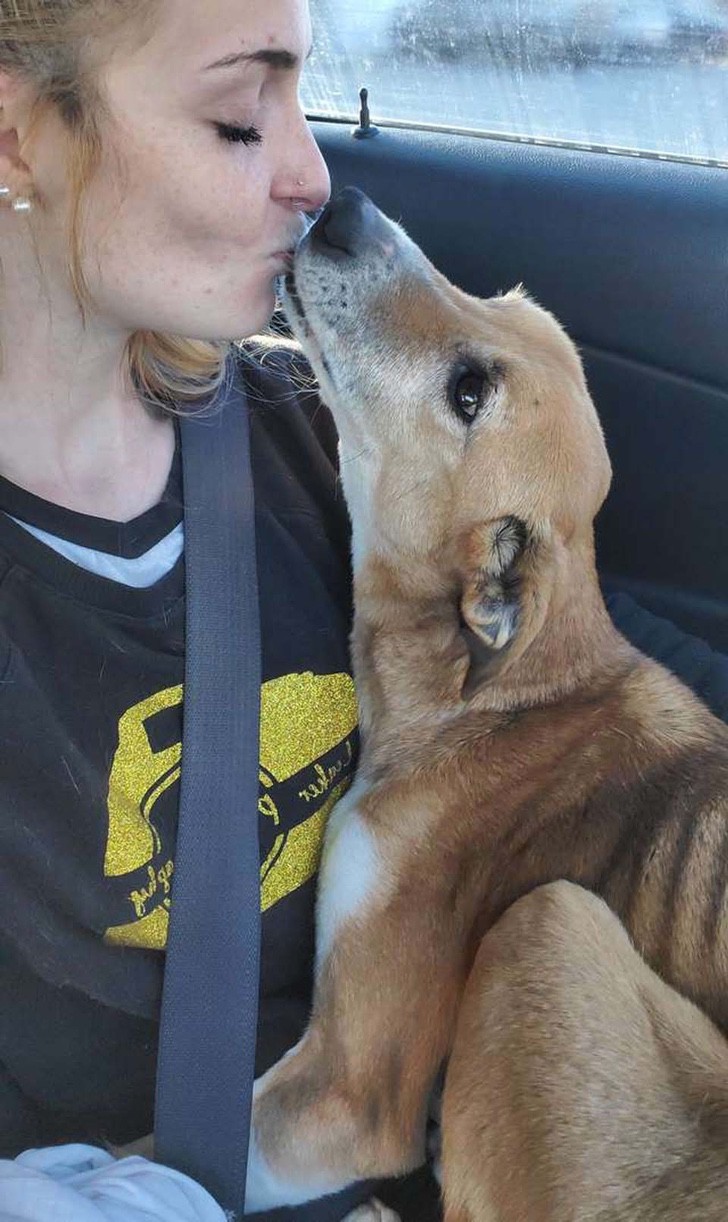 Kris, however, had felt a certain connection with the frightened animal, so she decided to wait and let the little dog be the first to slowly approach her.
In fact, after a few minutes of hesitation, the little female dog allowed Kris to pick it up and it hugged Kris's neck with its paws and never let go, finally feeling safe inside the warm car with the two compassionate humans.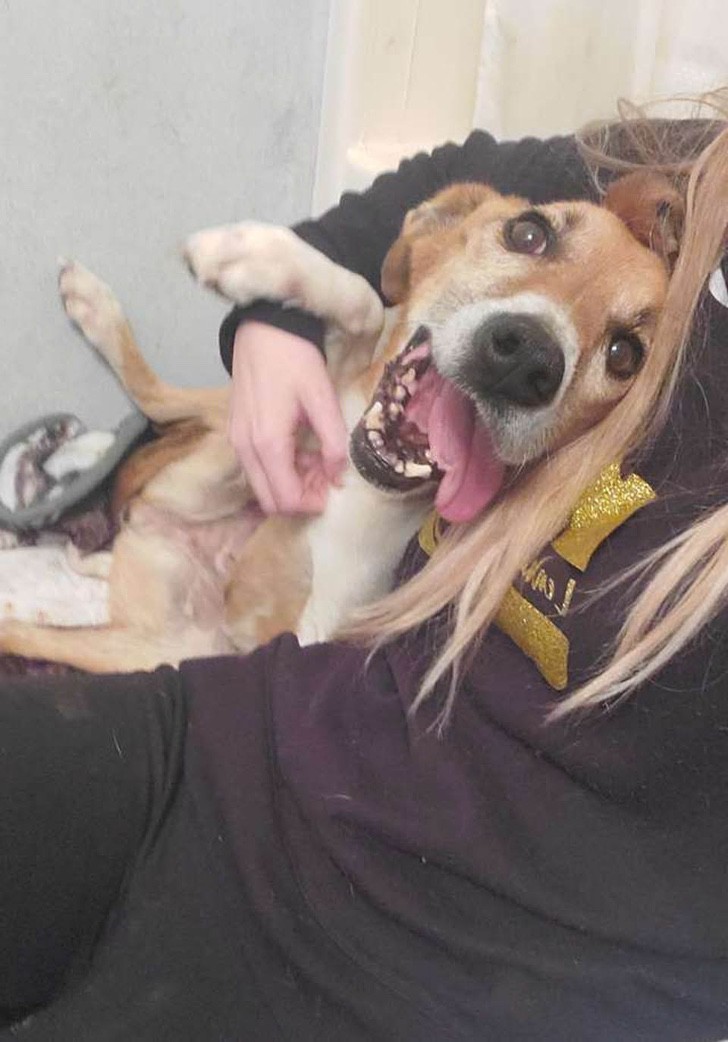 Kris said: "She was absolutely terrified, but I realized that she trusted me ... It seemed that we had met for a reason. Shortly after the dog got into the car, her behavior changed. It was as if she knew that she was finally safe."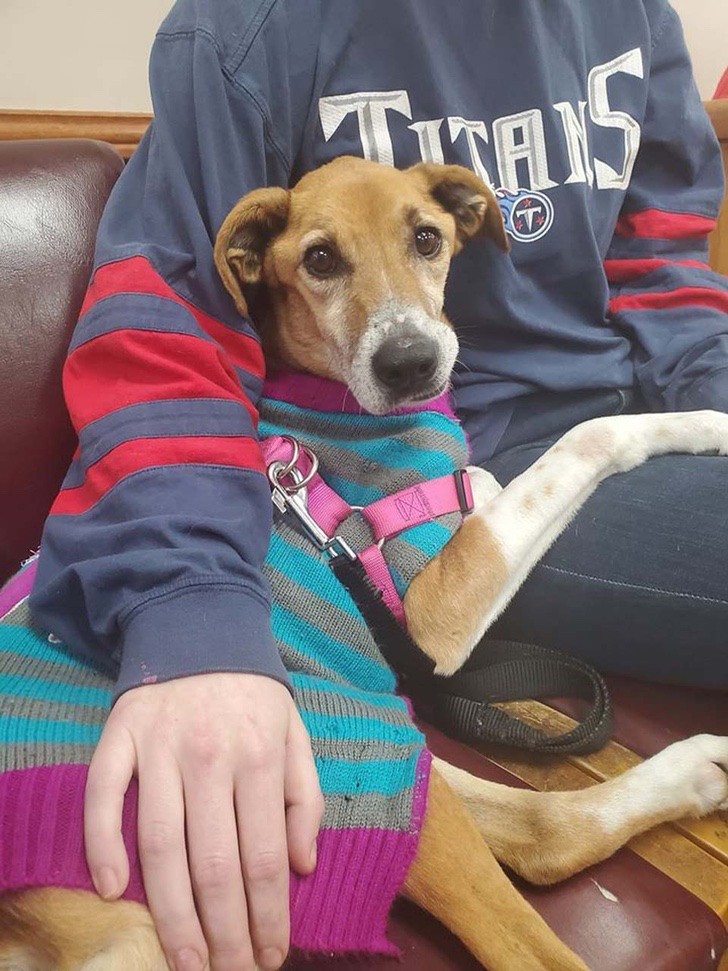 In the following days, Reba - this is the name that the couple gave her - begin to immediately feel at home.
In fact, now, she was finally away from the dangerous highway traffic, the inclement winter temperatures, and suffering from being thin and hungry due to the lack of food and water.
But above all, Reba had been eager to find the kindness and warmth of human affection.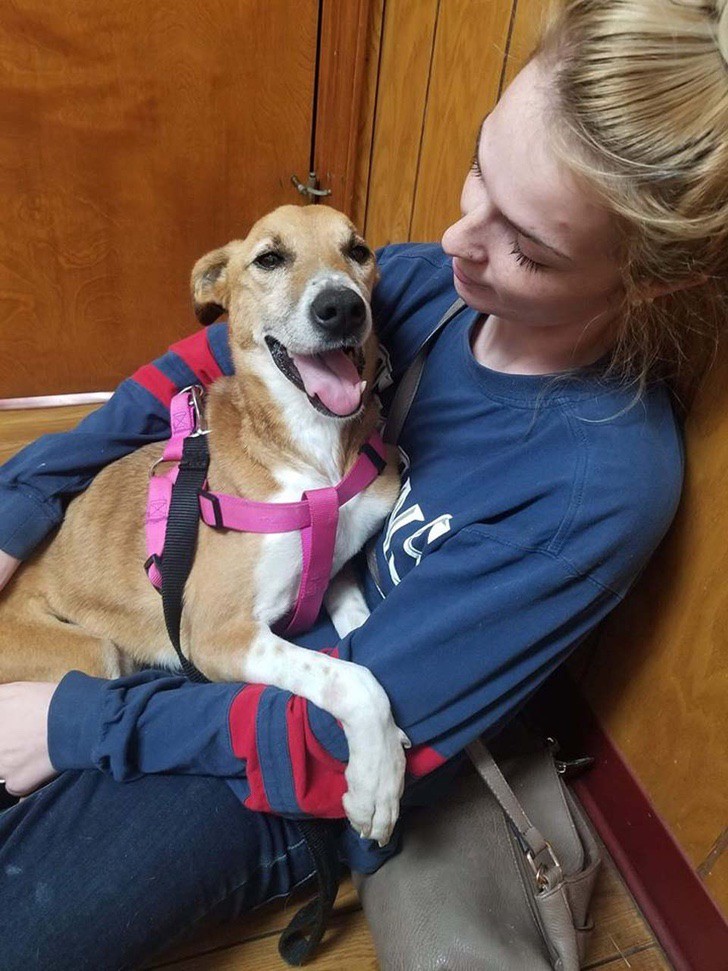 Advertisement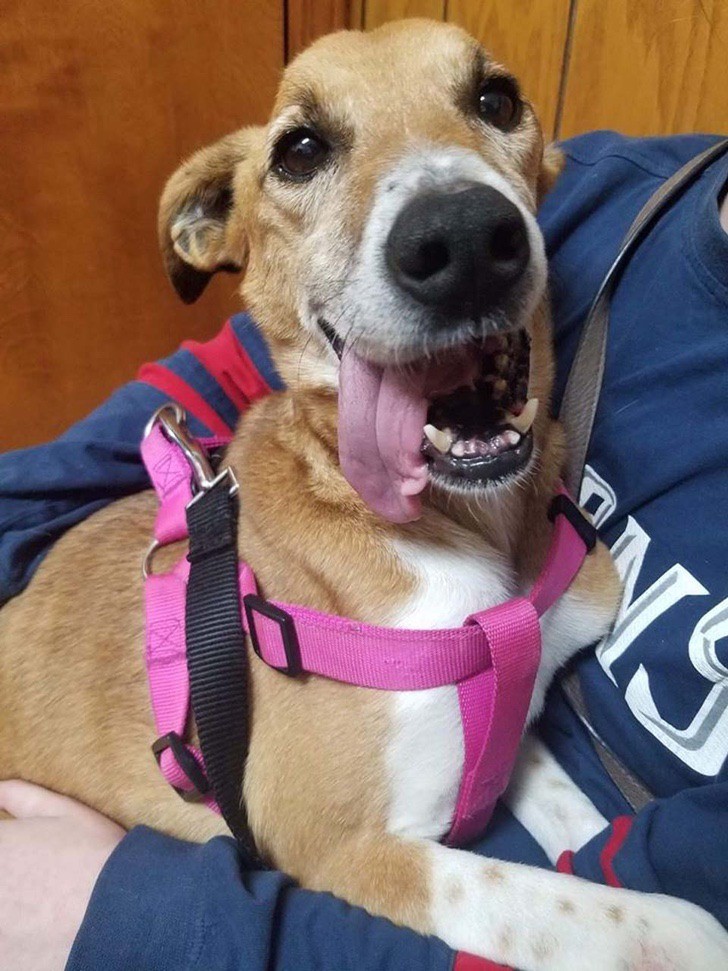 Now, Reba is a lively and happy little dog, and one cannot fail to say that her life has definitely changed for the better!
And the same can also be said of the life of Kris Lenker, who now never leaves her beloved Reba, not even for a second!
Advertisement