The owner passes away after a long illness and his faithful little dog soon follows
Stuart Hutchinson was diagnosed with brain cancer in 2011 at the age of 16, and unfortunately left this world at the age of 25, on 11 August 2019;
At his side, in addition to the undying love of his family, was also his faithful French pitbull named Nero, who unfortunately died 15 minutes after Steve's untimely death.
This is a moving story of a boundless friendship.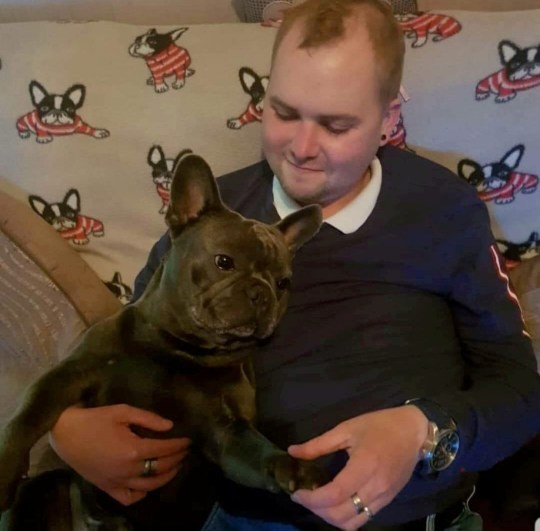 Stuart was diagnosed with Glioblastoma (aggressive brain cancer) in 2011, had a relapse in 2014 and then again in 2018.
In the last year, despite the fact that in the first months of the year, it seemed that chemotherapy was giving its first, modest results, however, during the summer of 2019 things quickly precipitated.
His mother Fiona and his wife Danielle, but also his dogs Nero and Nala, and their puppy Amelia, all remained by the 25-year-old man's side.
In fact, the deep bond between Stuart and the pitbull Nero had become so strong over the years that, that even the fateful moment of their deaths was closely linked.
This was confirmed when on 11 August 2019, the same day that Stuart left this world, in his home and comforted by the affections of his wife and mother, his pitbull Nero also suddenly felt ill.
After being taken urgently to a veterinarian, it was confirmed that the dog had a ruptured spinal vertebra.
Stuart passed away at 1:15 pm on 11 August 2019, and his beloved pitbull Nero died suddenly the same day, about 15 minutes later.
We would like to think that the fate that had united Stuart and the tender little dog years ago played an important role when these two souls, bound by deep love, decided to leave this world.
Bon voyage, to Stuart and Nero!