When some people just cannot stay awake - Look what happens!
1. My husband and our three kittens sleep like this!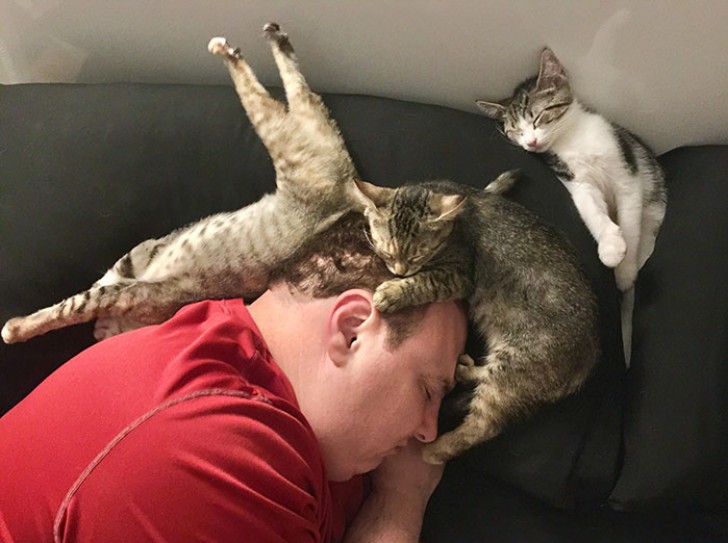 2. A real country boy!
3. This guy fell asleep in the office and his colleagues decided to take advantage ...
4. My sister fell asleep while reading a magazine ...
5. Who said that the gondolas in Venice only serve to get around in the city?
6. A work of art positioned on your friend's sleeping body?!
7. That fake eye sticker is a bit creepy ...
8. The book she was reading is called "How to Sleep Well" ... it worked!
9. In the absence of a bed, even a musical instrument case can serve as a handy refuge!
10. When you just cannot resist falling asleep ...
11. Even air-hostesses sometimes need a break!
12. A nap ... double-jointed!
13. Acrobatic sleeping stunts at the airport!
14. My wife's afternoon nap!
15. When work gets too exhausting, then, go ahead and take a quick nap!