When sleep gets the upper hand anything can happen. See 20 dogs that have fallen asleep in the strangest positions
1. Sleeping with a smile on his face!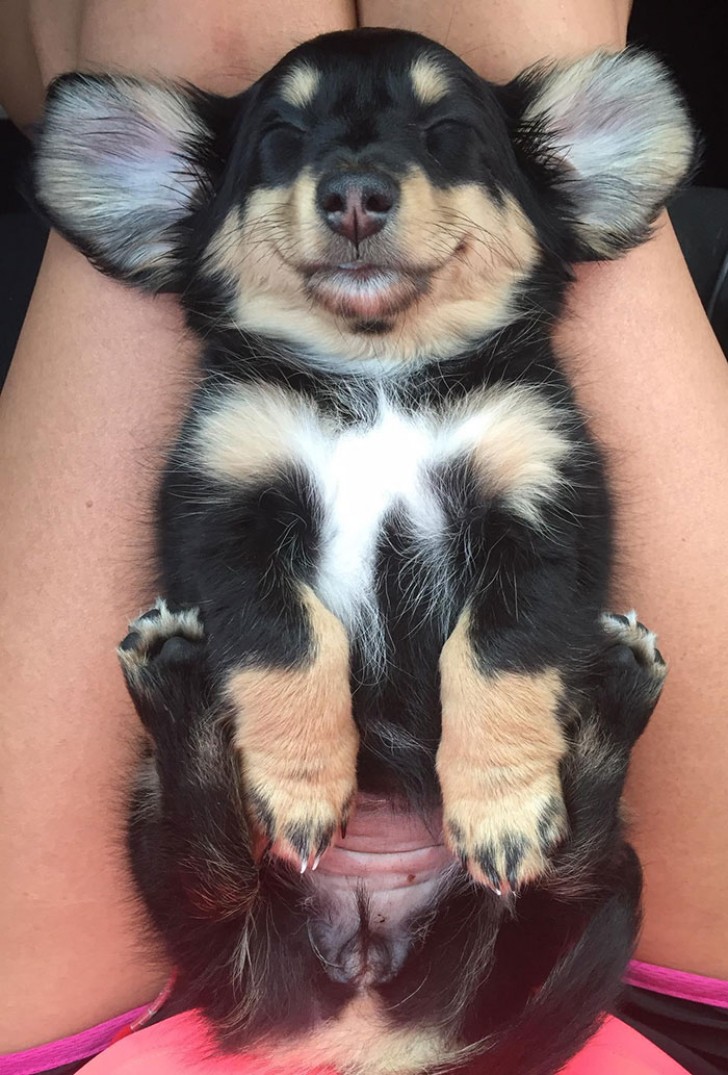 2. Sometimes, it's hard to find the right position ...
3. A warm and toasty nap?
4. Why on earth would he sleep like this?
5. It looks like he has stretched his neck making it longer!
6. At least the dog is comfortable!
7. We told him not to sleep ON the couch!
8. What exactly has happened here?
9. I get on the forklift and I find him ... like that!
10. You could say that he was very satisfied with the walk!
11. Who knows what he is dreaming ...
12. Together it's better!
13. Yes! This is the way he always naps!
14. No comment!
15. Would you believe that he fell asleep suddenly in this position?
16. Phenomenal balance!
17. First rule: No empty corners!
18. You're driving, you turn and see this ...