16 cute dogs to make you smile
1. Every now and then he makes this face: what is he trying to tell me?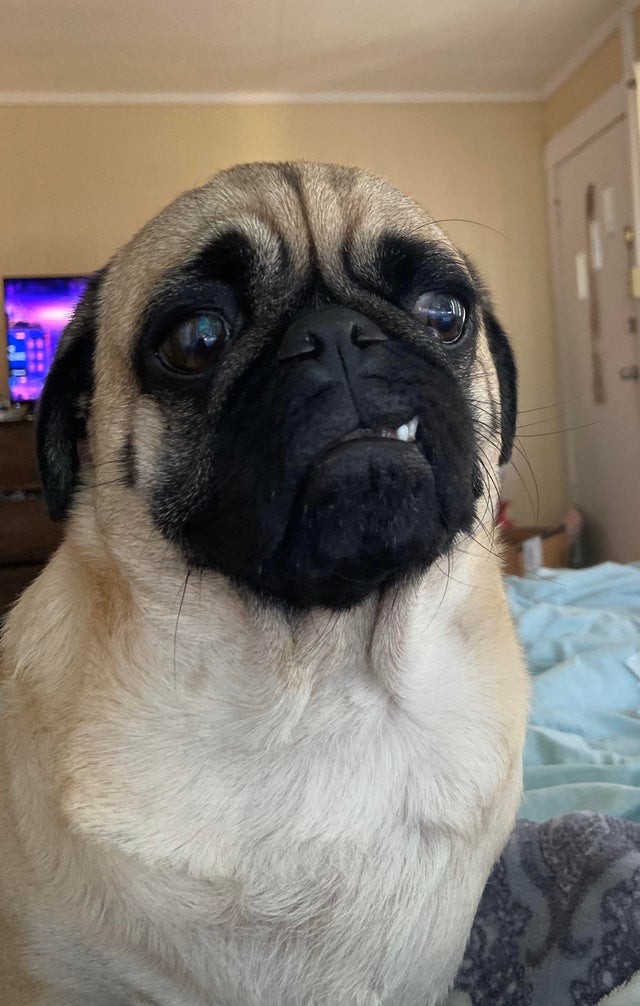 2. We are now convinced that he thinks he is a bat rather than a dog ...
3. When he falls asleep like this it is so sweet that we have to immortalise it!
4. Have you ever seen a ... dog in boots?
5. He fell asleep there as soon as we got to the hotel
6. I didn't think they would both fit in!
7. "Water for your pets": he gets the idea!
8. A few days ago he decided to park himself there ... it's quite embarrassing and annoying!
9. A real actor!
10. When he sits there with his front legs crossed just like a cat: identity crisis?
11. Our puppy is a recent arrival but he already seems tired of his "big sister's" playful attitude
12. Is that a dog or a polar bear knocking on my door?
13. Whenever he meets another dog on our walk he feels compelled to hug him like that
14. He's growing up, and soon his face won't fit in there anymore ...
15. No, it's not a stuffed toy: my dog sleeps just like this!
16. Who knows when he'll understand that that tennis ball is fixed there: right now he's trying to take it away with all his strength and doesn't want to give up.