Amazon is selling a leash for walking pet hens! It is adjustable and comes in 5 different colors!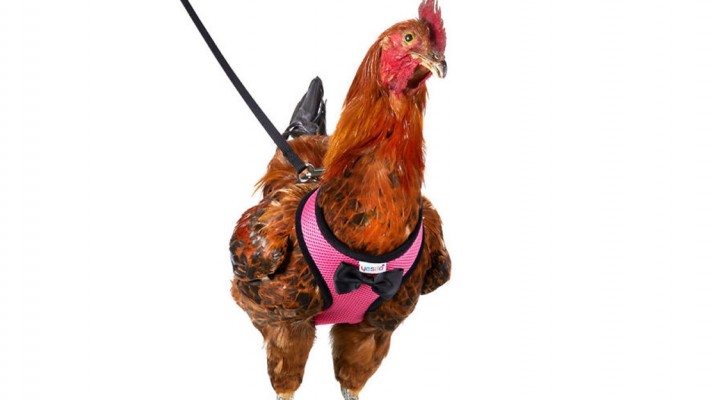 Advertisement
For many people, it may not be a primary necessity, but we know that today the creativity of those who invent objects to be sold has no limits!
Furthermore, thanks to the Internet and e-commerce websites, some inventions have gone viral and their use has become widespread even if it is only because they make us smile.
The object we are going to talk to you about fully falls into this category of things. It is useful in certain situations; while being at the same time funny, unusual, and able to get a laugh out of anyone who sees or buys it!
via Amazon
Advertisement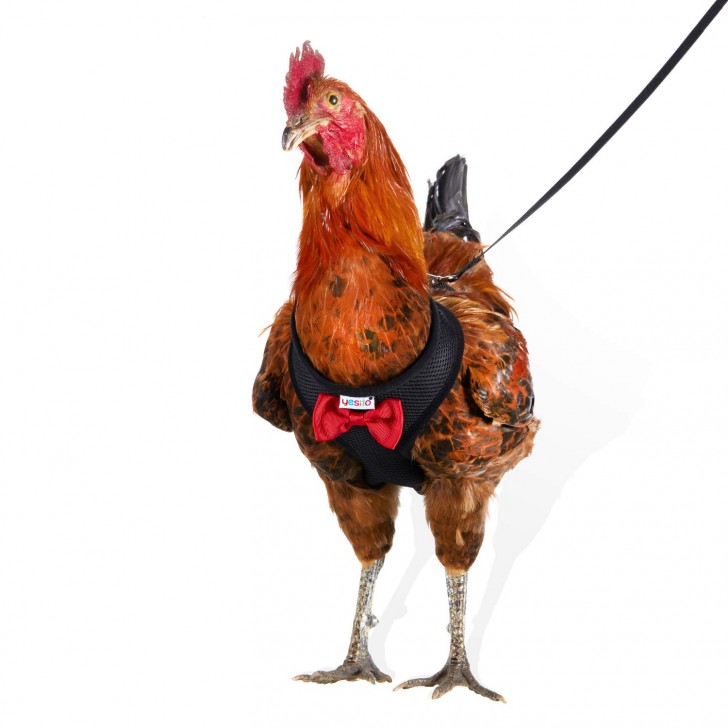 If you live in a house in the country with a patio or courtyard, you probably have thought of buying and raising some chickens. These birds are very common in such contexts and, if bred properly, can become a must for every farm or country house.
Although chickens can fly, they cannot fly long distances in the air. In fact, most of the time chickens tend to move from one point to another simply by walking. And it is precisely here that the object that we are going to discuss comes to the rescue.
While walking, chickens could be exposed to risks, in busy areas, and in places where they could get lost. What to do then? Just like you do with dogs, buying a leash to lead them around safely is the best solution!
Advertisement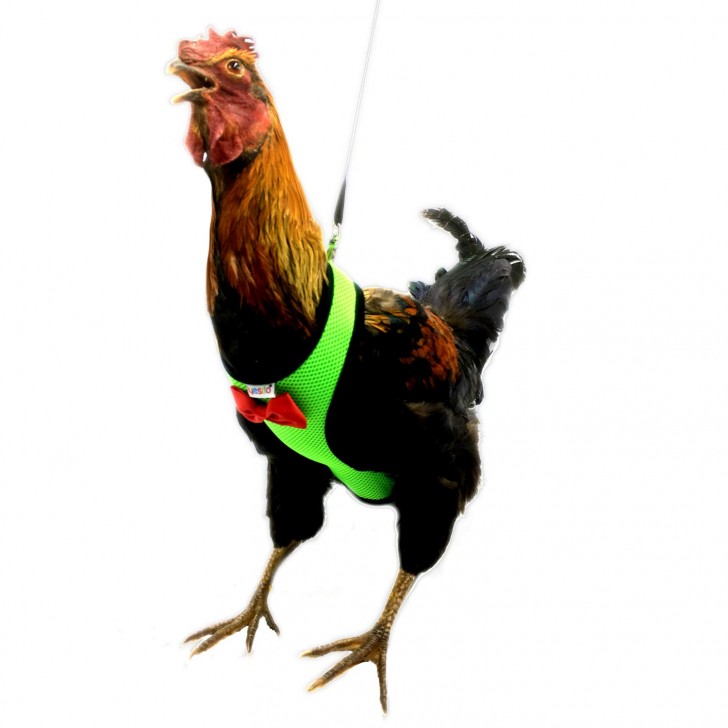 No, we are not crazy, because the harness company Yesito has just invented exactly such an article! It is a practical leash with a harness which to take our domestic birds for a walk. Yes, the leash is attached to a harness, also equipped with a stylish and colorful bow tie, which will give your pet a very trendy look.

Adjustable, comfortable, durable, and practical - this is how this training set for chicken walking is described on the Amazon page where it is for sale.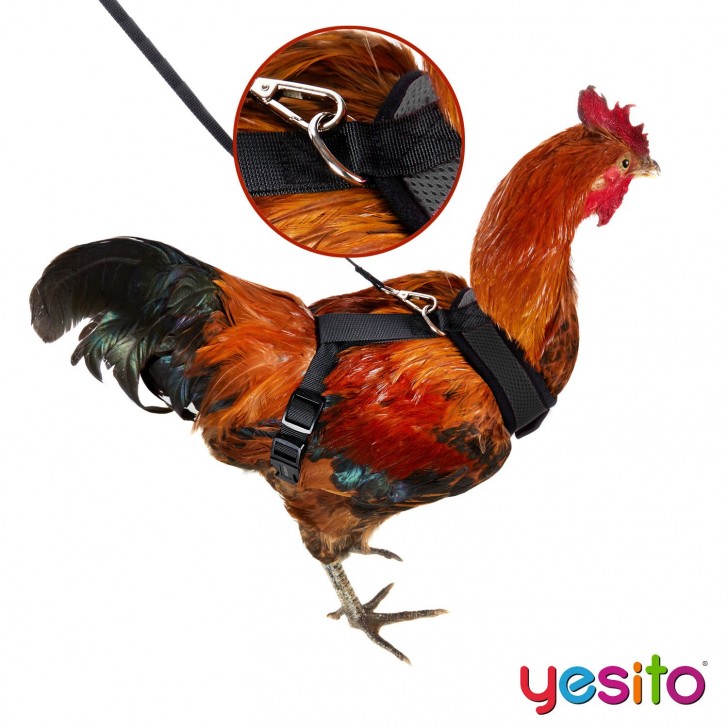 A list of qualities to which we should also add that you will certainly not go unnoticed! It is impossible, in fact, not to be noticed as you proudly cross the street while walking a rooster or a hen with lots of bow ties!
Whether it is pink, purple, red or black, one thing is certain! It is not only dogs that deserve to be taken out for walks wearing a stylish leash and harness, and this invention that is fun and original confirms it ... I wonder if then, happy with your attention and care, that the hens do not lay better eggs!?
Advertisement