At the age of 3, he decides to marry his kindergarten girlfriend, and now they are a very happy couple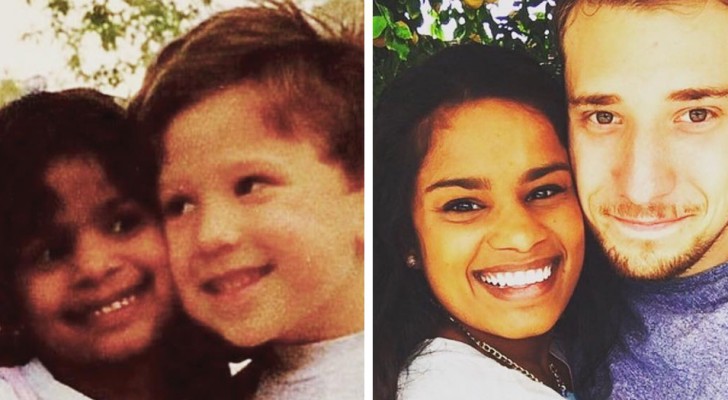 Advertisement
And if they told you that you had already met the love of your life at a very early age? It seems unlikely, but the power of love can truly accomplish incredible things.
This is what happened to Matt, who already had very clear ideas about how things would go already when he was in kindergarten. In fact, at just 3 years old, Matt decided he would marry his kindergarten girlfriend, Laura.
It will pleasantly surprise you to know that, indeed, for the young couple there was really a happy ending! Here is a unique and exciting love story, which you will not be able to believe.
Advertisement
One day, Matt, when he was just 3 years old, he declared to his little kindergarten girlfriend, Laura: "One day I'll marry you!", remembers the young man, who had fallen in love. And so it was.
On the Instagram page The Way We Met, Matt narrated his love story with Laura from the very beginning: "Laura and I met in kindergarten. I remember saying that one day I would marry her."
The memories of their magical childhood spent together do not stop there and Matt returns in his mind to the other memories of those days, describing how as a child Laura taught him how to go on a swing, to roll on the ground, and the "right way" to eat cheese sticks.
Advertisement
"We have wonderful memories of playing hide-and-seek, chasing each other throughout the kindergarten playground, and staying awake during the afternoon nap."
In fact, the special affinity between them had already manifested itself between the two since kindergarten. However, after this happy period, the two children lost sight of each other for seven years, only to meet again during high school - despite attending different schools - thanks to a mutual friend.
Two weeks later, and the two youngsters had already once again become inseparable and this continued all through high school and also while studying for their university degrees, although they had chosen different institutions, very distant from each other.
Nevertheless, their relationship continued, despite the distance (they were living in two different States!), until one fine day, Matt decided to keep his promise that he had made many years ago.
On 23 May 2015, Matt asked Laura to marry him - and guess where he decided to pop the question?! Just where it all started: in their old kindergarten room!
The two are now a happily married couple, as the photos on their Instagram profiles (@lauragrodsky, @mattgrodsky) testify, showing us how true love is able to overcome any and all difficulties.
Advertisement