Woman loses her memory and no longer remembers her fiancé: he courts her again until she falls in love with him for a second time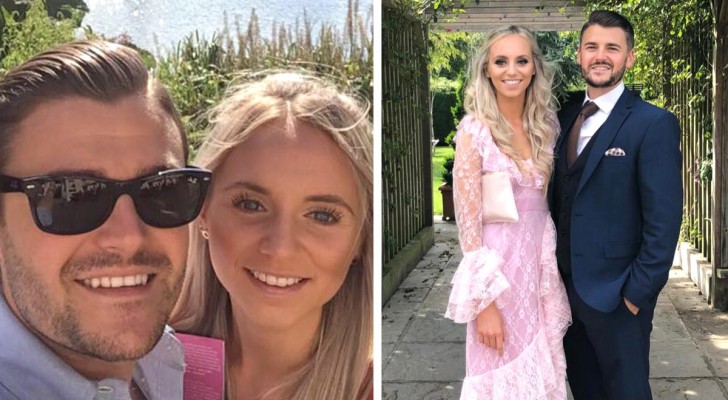 Advertisement
Sometimes, we find ourselves going through situations that are so bizarre, they are almost impossible to comprehend. Yet, fate has a way of serving up situations that leave us speechless.
An example of this is the story we want to tell you about here. The subject is a young woman who, after an accident, suffered severe memory loss and had to rebuild her life from the foundation up. Here is her story:
via New York Post
Advertisement
This story all happened on an ordinary day while Jess Sharman was on a train with her fiance, Richard Bishop. The day was progressing as usual, at least until the young woman was struck by a sudden illness (an epileptic fit). She was promptly rescued and saved, but from that moment, every aspect of the couple's lives changed.
Jess knew she was prone to having epileptic seizures since the age of 14, and this attack was so bad that she lost her memory. That's right. When she woke up, the girl no longer remembered anything about herself. She no longer recognized the face of her parents - who had joined her in the meantime - she did not recognize Richard as her fiance and she no longer even knew what she looked like herself.
In just minutes, all of Jess' memories had been wiped out and she was now surrounded by strangers. Among these strangers was also her erstwhile partner, Richard.
After a few months, the two gradually drifted apart - despite Richard's attempts to get Jess to remember - and eventually, they broke up. But Richard's love was too strong for him to give up, so he decided to persevere: Jess would be his fiance again. And over time, Jess fell in love with Richard again.
Jess later said: "It was a very complicated situation. The doctors told me that it would be difficult for me to regain all my memories and I must admit that relationships with others were not easy to manage. Richard managed to make me fall in love with him for the second time and I'm sure he could do it again - although there's not much chance that this will happen again."
We all know very well that love is perhaps the strongest feeling of all, and happy endings like this story are heart-warming. We truly hope that this couple's relationship will flourish and that there be no more incidents like this again in their lives.